Please remember that you can support the development of Interstellar Marines by upgrading your profile to Spearhead or Frontliner, or by purchasing a few Support Medals in our [Shop]
Read last weeks SITREP [Here]
Team debriefing


Kim (ZPSHicks)
Game Director
"The last couple of days I've been all alone at the office with Nics and Heks off-site on Iceland and Anders still working from home (YES! he's back on the team two full days a week) working with us here at HQ from the beginning of next month and forward (So exciting).
I'm finally getting somewhere with my Art Direction reference research for Deadlock (New stuff) or to be a bit more specific nailing the style and mood for the inner training caves and combat areas deep inside ITOs Training Grounds (Mojave Desert, South Nevada USA) ... DevBlog with a few research images online next week or so help me GOD!
This upcoming Monday when the production server is back at full capacity, everything is going to be about maximal energy and "Pedal to the metal" on Deadlock, not looking back before we've all played IM3 a "few" years from now! MOVE! :)"


Mikael (heks)
Lead Programmer
"I've only had a day of work this week so I haven't got a whole lot to report. Basically I've been setting up the backup procedures for the production server, so my epic journey into the world of server maintenance is hopefully coming to a close!"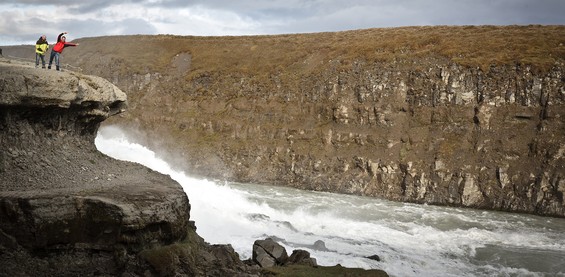 Two clowns dressed in yellow and red standing inches from death near a violent river on mighty Iceland! :)


Anders (cptKickASS)
Game Artist
"Back in business! The last week has gone into research on our character controller and animation pipeline. I'm starting the initial work on rebooting our animation pipeline and streamlining it for Unity. Since everything is about multiplayer moving forward we need our Character Controller to fit this scenario. So! No new content, just a lot of code digging. :)"


Jess (NecroSonic)
Level Designer
"Since my last update I have been busy adjusting an old map that never made it into Running Man. It has good potential but needs some love before it will be up to the Deadlock standard. I cannot wait to show you guys/girls once the server is completely back online next week!"


Nicolai (Reese)
CEO & Composer
"Heks and I are in Iceland for a few days of R&R getting inspired by the awesome nature and also to meet up with some of our former Zero Point colleagues currently working here (CCP). We've only been here a few days but I already feel overwhelmed by inputs and experiences and my feet hurts (in a good way) :)"
InterstellarMarines.com Summary
Ask The Developers (Week 21):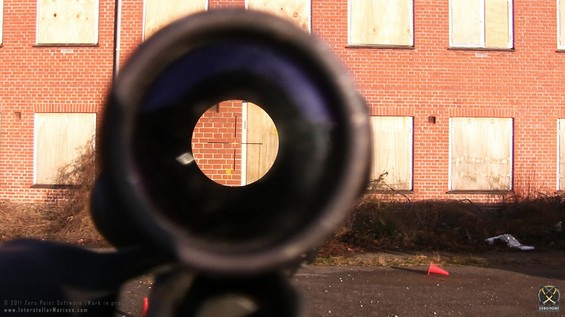 Mentions this week
Thanks for your support and feedback on our community website.
Feel free to preorder and support us by upgrading your profile.
All the best,
Nicolai (Reese) & the team at Zero Point Software
Join and follow us: