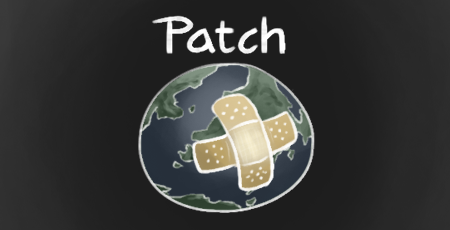 Happy new year, interplanetary warlords! It's been a hectic beginning of the year for us. Lots of planning and meetings to see how we're proceeding with the development of the game.
As you may have heard, we've had long-time plans to get the final release version out sometime in the first half of 2015. There's still a lot to do so we're pulling out all stops and developing like crazy! We won't be able to put out updates as regularly as we've used to; wrapping the game up every now and then to release something playable can take a bit too much time. We're don't know yet how many big feature updates we will have between now and the eventual release, but we will have a big one for sure and smaller ones as needed.
Even though we've had to lock in the schedule pretty tight, we're still listening to all the feedback you have! Keep it coming, there are still many ways you can help steer the development, from bug reports to feature requests.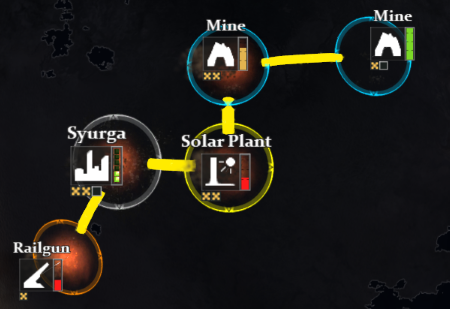 New health bars, now in fresh green, refreshing orange and dumb old red!
Patch 7.2: New Year, New Patch
To kick off 2015, we've been doing some patching. The AI had been a bit naughty during the holiday season, bending the rules and hogging multiple superweapons for itself! We now took its toys away to level the playing field. There are also lots of other fixes, UI improvements and hopefully the complete eradication of a couple of crashes.
Some players have reported the game still getting stuck in-between turns. We've suspected for a long time that this could be due to some unexpected player behavior with missiles and lasers. To counter many possibly problems, we've changed it so that if you target a missile or a laser and don't complete the targeting by selecting the target on the planet surface, the weapons in question do not fire. Similar problems were also caused by the ability to upgrade a building and then sell it during the same turn. This should also be fixed now.

Hey, don't forget about the Codex! There's some new stuff.
Here's a proper change log to give you a good idea on the scope of this patch:
Interplanetary Patch 0.7.5470_EAC_7.2
AI can now only build one superweapon of each kind, as intended
Missiles and Lasers do not fire anymore if targeting is not properly finished
Upgrade related turn processing bug fixed.
City health bars now update properly on city icons and population bar
Hotseat victory conditions fixed
Intelligence View no longer cycles through dead planets
Building health bars now change color according to the damage level
Added scaling indicators to health bars
Codex updated
Minor AI fixes
Online Lobby UI fixes
Enjoy! If you want some more development updates, you can check out our Twitter and Facebook. For some more exclusive things (but not spammy, we promise!), you can sign up for the mailing list at www.interplanetarygame.com.
Oh, we also have a brand new Tumblr-blog.