This current Interface is in no way finished and some options are still to be added and some of the elements tweaked. But we thought everyone that is following the project would like to see a sneak peak of our current interface for the main menu!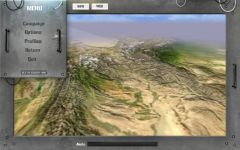 As soon as we finish getting the buildings build menu picture icons finished I will be posting a sneak peak of the in-game interface!
This is Servo signing out!