Today I am proud to show one of our most recently finished Ballistic missile meshes the Agni-II Intermediate range ballistic missile. This missile is deployed by the country of India and will be one of the many systems available for the player of India to field and deploy.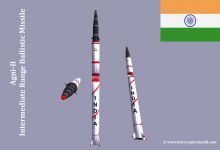 Models that are done but waiting to be skinned
: The Russian 2M80 NATO designation S-N-22 Sunburn
: Long Range Early Warning Radar Site.
We have also finished new meshes for our new fluid city system and these meshes are waiting to be skinned also.These new city building meshes are
Residential House Meshes
Commercial sector Meshes
Skyscraper Meshes

All these buildings are waiting to be skinner our skinner is back from break and is busy skinning again so we hope to have a another update soon so enjoy the new Agni-II mesh and be sure to let us know what you think.This is Servo Signing out.