Holding to tradition, I've compiled for reports from each department, as we work to make an exciting RPG for you.During the past month of September, the INT team has advanced in our development of the public INT beta. In addition to our advancement, we have collectively worked on several sub-projects that I will announce and then discuss in detail in this post.
Art
Our Art Department, led by Monte, is progressing on developing concepts, animations, and models for the public beta test. We're refining various elements of the apartment level, finishing the street level, developing concept sketches, and creating animations for humanoid NPC's and players.
We have several pieces of concept art and two models on sketchfab for your viewing pleasure. The hover car was made by Johnny and ARS pistol by Matt.
Hover Car

ARS Pistol

After our release last month, several people contacted us and requested our models be displayed on sketchfab. I hope you enjoy these models—a big thanks to Matt and Johnny for the work and time put into them! In addition to these models, I would like to share some concept art with you for the street level and beyond.
ARS Railgun
"You may get the Railgun if you solve a puzzle in the apartment building.."
One of the most destructive weapons in the game is a heavy weapon made by ARS Weaponry. If you have been following our progress, you may have noticed that all of the guns we have released so far are from ARS Weaponry: they are the principle weapons manufacturer in the Core Systems. You may get the Railgun if you solve a puzzle in the apartment building, but more on that later! Thank you to Kong for the Railgun Concept Art.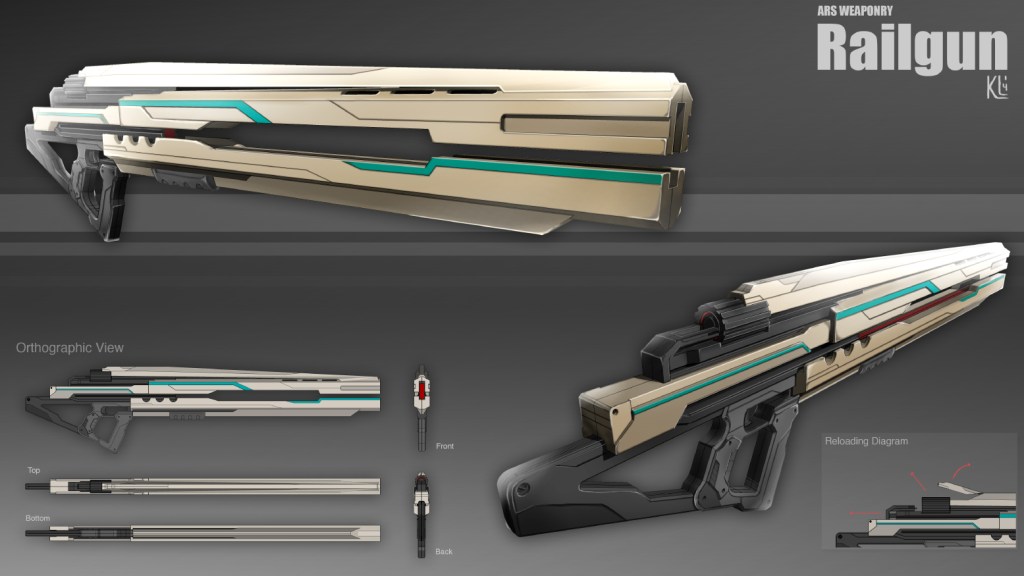 Apartment Buildings
Next, I would like to show you some apartment exterior concept art. This particular piece of concept art shows a collection of potential exterior apartment buildings. We have taken pieces from them and constructed them into a building for the street level. This building will be showcased at a later time. Thank you to Kong for the concept art.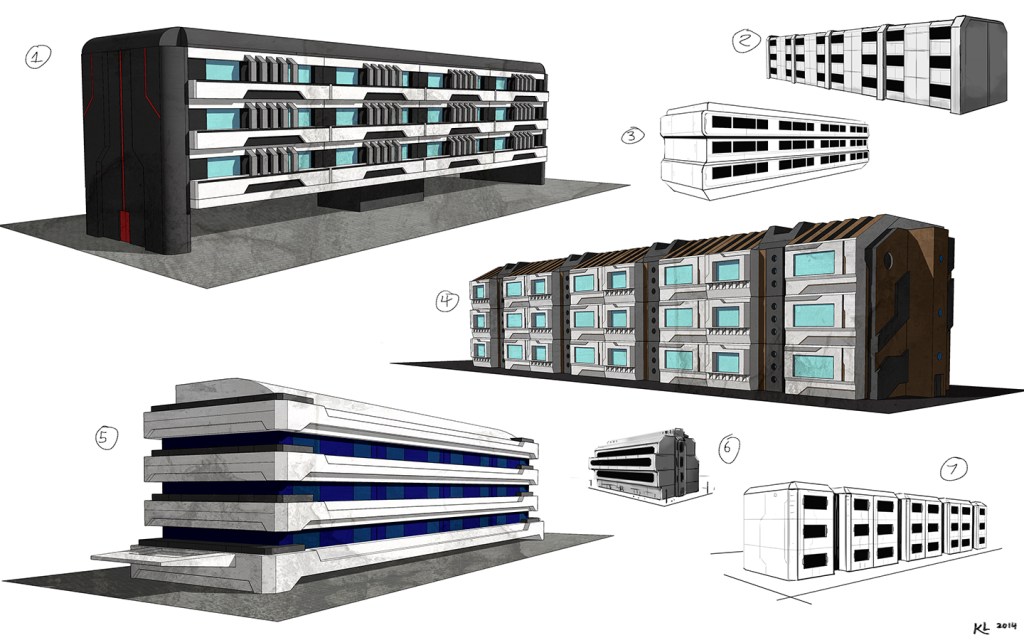 Civilian Faces
One of the features we will showcase in the coming months is our character creation menu. Here you can see some sample male and female faces for the menu. These are still in the concept phase, but you can get an idea of some of the facial structures and potential hairstyles. Let us know what you think. Thanks to our art staff for this one.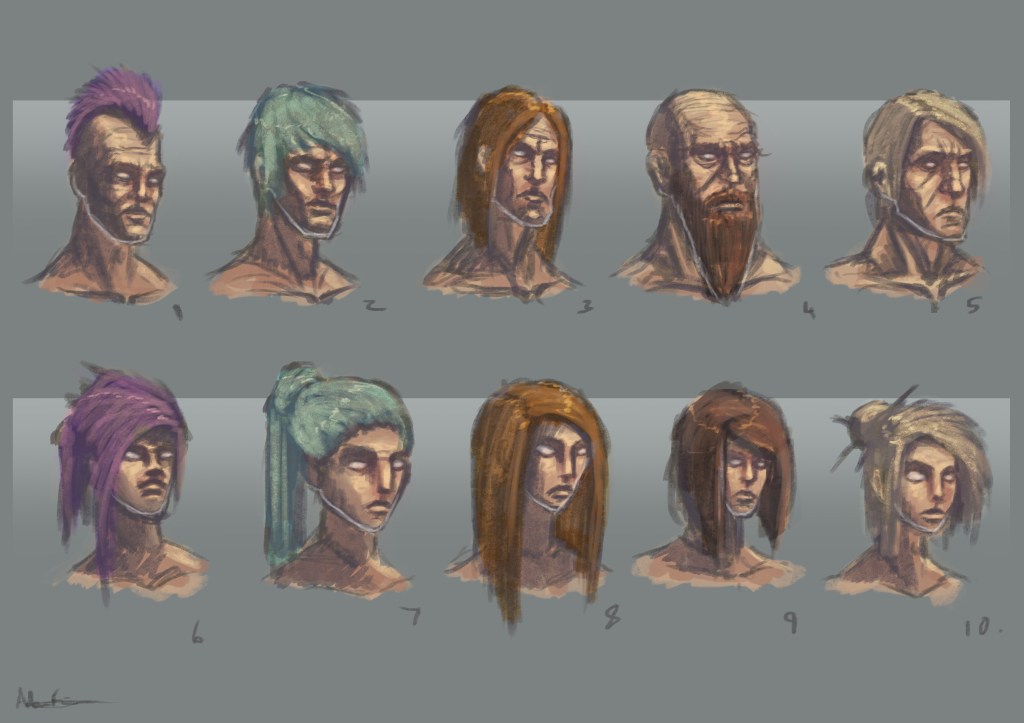 Coding
During the month of September, our coding staff (led by Abasys) has been hard at work. Our coders have worked on implementing the HUD and working on finishing the inventory-database system, pathfinding, and combat. Below you will see a video created by Abasys that explains hostile NPC pathfinding. Please let us know what you think!
Sound
Our sound team led by Half-Rats, has been hard at work since August to build the sounds necessary for the demo. We are almost to the point where we have a finished soundtrack and sound list. This month we will be sharing a collection of sounds from the sound design spectrum with you. Please check them out below.
Lore Video
In the coming days, we'll unveil our first lore timeline video. This video is not a trailer like our previous video, but a timeline video meant to show you how the Interstellar Civil War in the INT universe began. The first video is from the perspective of the ACP and in the video you will meet their leaders. We expect to have this video available in the coming days, so please check back frequently for that update.
Interviews
"…be on the lookout throughout the month for our other interviews with GamesDefined and Exepose UK…"
Richard and John have been working throughout September to build a PR department of un-matched excellence. This month, we completed two interviews and were featured on IndieRPG.
You can read about our feature on IndieRPG here: Indierpgs.com In addition, please be on the lookout throughout the month for our other interviews with GamesDefined and Exepose UK. We will post these interviews in an interview roundup entry when they are both completed. As always, excellent work on behalf of our PR staff.
In Part 2 of our October update we look at Writing updates and how we build INT worlds through the power of writing and narrative and updates from the Creative Developement team as well as news of our new website launch. Stay tuned!