Here's a fun fact: The Red Odyssey (TRO) was originally called Imperial Insurrection. This is revealed in the secret file "tomc.des":
Anyways, I'm the writer. This means that without me:
a) This mission pack would still be called Imperial Insurrection.
This is a complete coincidence! This was discovered not too long ago, after Insurrection had already been initially announced. However, the names aren't the only elements in common...
The Red Odyssey features two new playable factions- the Black Dog Squadron and the Chinese Red Army. These factions make their debut in what is considered the best two campaigns of all time, with two new worlds- Ganymede and Elysium. TRO's soundtrack is also acclaimed throughout the Battlezone community, considered by many one of the best soundtracks ever created. Multiplayer maps, full voiceovers, and a functional shell are also included. All of this set a new standard for what future Battlezone content packs, including Insurrection, should live up to. Insurrection will surpass this.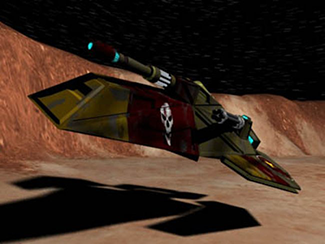 Battlezone: Insurrection includes another playable faction- the Renegades. Despite only one faction, the Renegades are fine-tuned and designed with competitive balance and playability in mind. Like TRO, Insurrection also features two full campaigns and an array of IA missions, the former getting the voiceover and audio message treatment seldom seen by custom content. The main campaign features Callisto as its new world, and Polar Mars, considered an extension of the standard Mars terrain. Also living up to TRO's standards, Insurrection features a full soundtrack and a new shell/launcher. Where The Red Odyssey is beaten, however, is multiplayer.
Insurrection boasts more multiplayer maps and has far more under-the-hood enhancements than ever before seen. Unlike its predecessors, Insurrection will release with heavy emphasis on multiplayer, with the introduction of new commands, gametypes, and variants, as well as an advanced multiplayer AI named the AMAI. More on this will follow. Truly, Insurrection will not only meet the standards and expectations set by The Red Odyssey, but will attempt to surpass them and create a new standard for the future of user-created content. This is why Battlezone: Insurrection is branded as an expansion pack- because there's more than missions, a faction, and multiplayer maps, it's something more.
The Uprising is Coming.