I haven't given an update here for a while but just to let you know that the game is progressing with many features added since my last post here. I tend to update more on Twitter if you follow me there.
Anyway, here is a little something I wanted to share showing a glimpse of one of the new characters in the game. Vampires.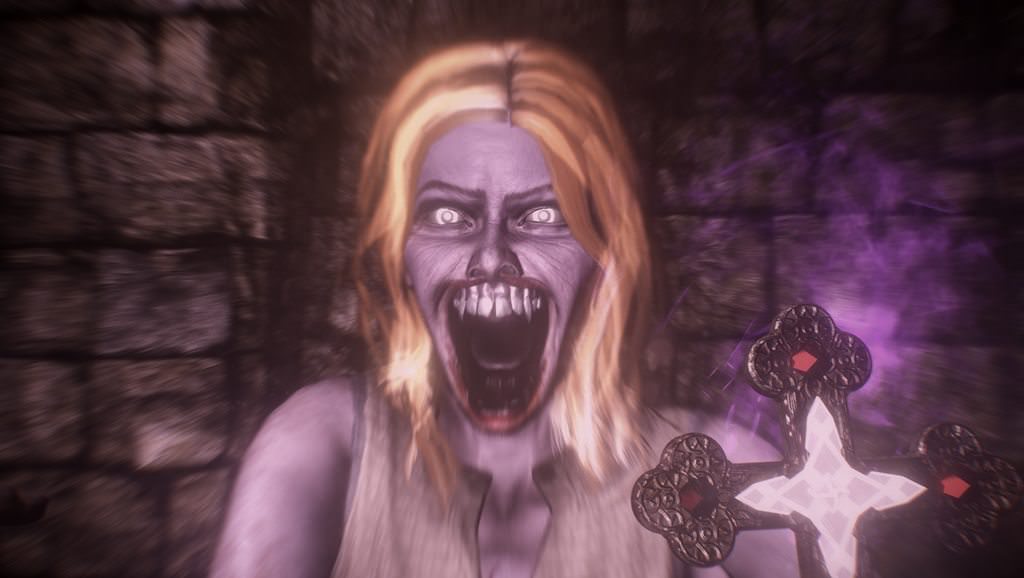 Hopping Vampires
When creating a vampire for the game, I looked at several incarnations of the creature. However, I grew up watching asian horror and always loved the Hopping Vampires that you tend to see in Chinese vampires movies.
Some people may not know of the Hopping Vampires and I wanted to bring this folklore to a wider audience. That being said, I wanted to fuse both asian and western ideas taking what I felt worked best for the game.
They're Slow aka Hopping
The Hopping Vampires are known to move slow and jump towards you with their arms reaching out. This take on the vampire folklore is something I felt would work great in the game.
They Don't Like Religious Symbols
Western vampire folklore and the crucifix go hand in hand and is something I wanted to use for the game. As many would know (or not), using the crucifix can buy you some time to escape, as long as you have "faith" when using it.
Just don't over do it or else...