Hi everyone!
I will start with bad news: unfortunately we had to cancel our Kickstarter campaign as we realized that we were did not properly prepared for it. However, this is not the end! Due to the success of our Greenlight campaign we will be able to continue developing the game for now and relaunch our Kickstarter in a few months. We will be relasing our demo before that time too, so stay tuned! In the mean time, if you haven't yet voted for us on Steam Greenlight, please do: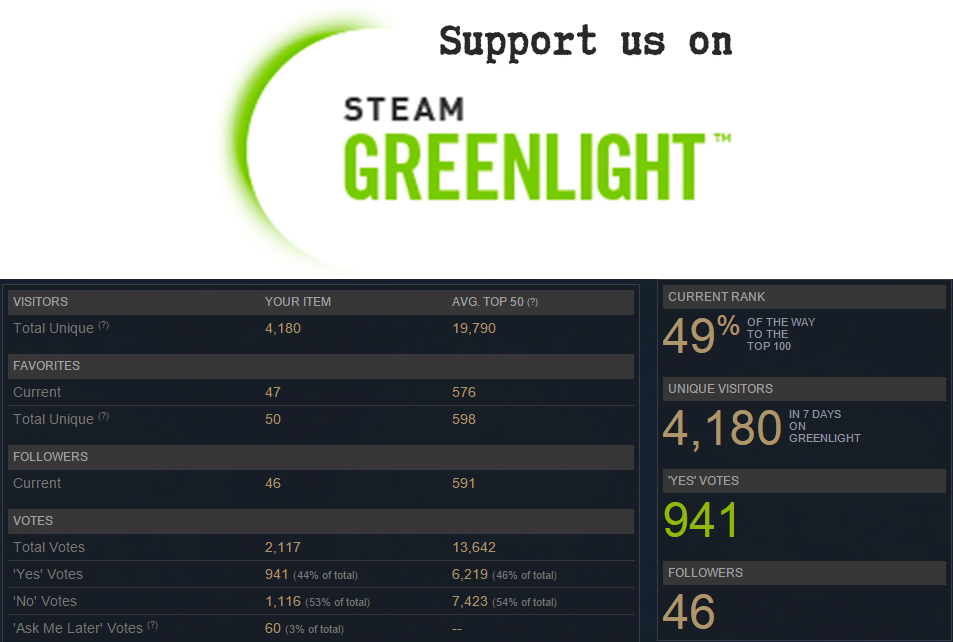 In this article I will tell you about one of the major influences of Zombie Hunter, Inc: an amazing Sweedish shooter Seal Hunter.
I first found Seal Hunter long ago in 2008, my friend had it installed on his PC. I literally dug it up from a pile of free games he had on his drive – I always loved games and tried to play as many of them as I could, so his "stash" of free games was a gold mine for me. I launched it and immediately fell in love with it: you shoot seals with firearms in an isometric top-down view. Kills give you money, which you can spend on better guns. If any seal reaches the far right side of the screen – you lose. The game uses awesome sounds from Counter-Strike and, despite being pixel-art, has one of the most satisfying gore I've seen in my life. Better still: it supported 2-players hot-seat! We played the game the entire evening back then: it was insanely addictive, despite being incredibly short. As I learned later, you could finish Seal Hunter in seven minutes, but it was almost impossible to do. In the end of the third level a large wave of penguins came out, walked slowly forward for five seconds and then charged incredibly fast to the right side of the screen. We kept losing to those penguins and kept trying to beat them again with different tactics and different guns - it was endless fun.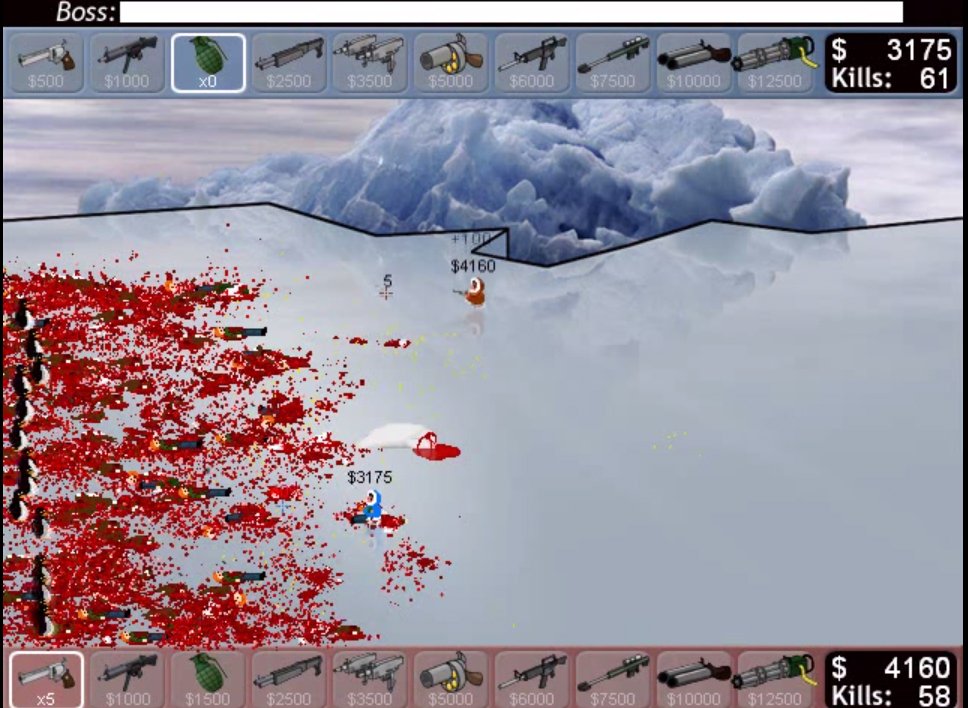 Wall of penguines: one of the toughest bosses in Seal Hunter for new players.
But one of the biggest strengths of the game is its unique aiming mechanics. Unlike other top-down shooters, you could not aim around you, you could only shoot in a straight line from right to left. However, this mechanics created a unique gameplay, where you aimed by moving your character and allowed you to place very accurate headshots. At the same time, the entire game was based around accuracy and headshots. Each headshot gives you extra money and allows to kill mammals much faster. As the game's difficulty ramp up very fast, you absolutely have to be accurate with your shots to beat it.I showed the game to a number of friends back then and we all had a blast playing it. I never finished it then – it was too hard for me :). I always wished back then this game had multiplayer and I was one happy person when visiting the game's website I learned that one of the game's fans made a remake of the original game witch kept everything and added on-line multiplayer! A new era of Seal Hunter started in my life: I was playing it for days with different people around the world. I learned a lot from them: how to accelerate your movement with a shotgun, how to kill turtles in one shot with grenades. After many days of training, I was able to finish the game for the first time: it was incredibly fun.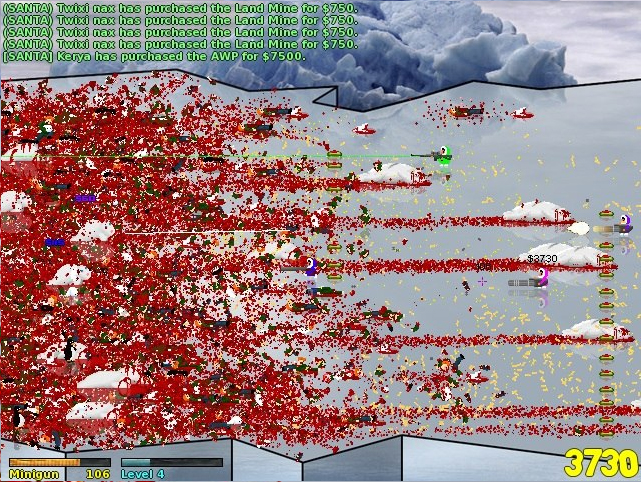 The Seal Hunter remake allowes you to play the game online with up to three other players.
Seal Hunter and its remake made the biggest impact on our upcoming game Zombie Hunter, Inc. Our entire survival mode is devoted to this game. We tried to keep the best features in and add new ones. The biggest difference we made was the ability to turn around: now you can shoot in two directions instead of one :). We also added secondary guns, which can be quickly activated while you use your main gun. It also presents a new strategic choice: you can only use one secondary gun. We plan to add even more features. For instance in the final game, some zombies will throw each other around and attack the hunters, while others will slow the hunters by vomiting at them. We will also have new cool guns like Flamethrower, which obliterates zombies in a small area in front of the hunter and Mortar, which can fire powerful shells, that destroy zombies in a very large area, but prevent hunters from moving completely, while they aim and fire.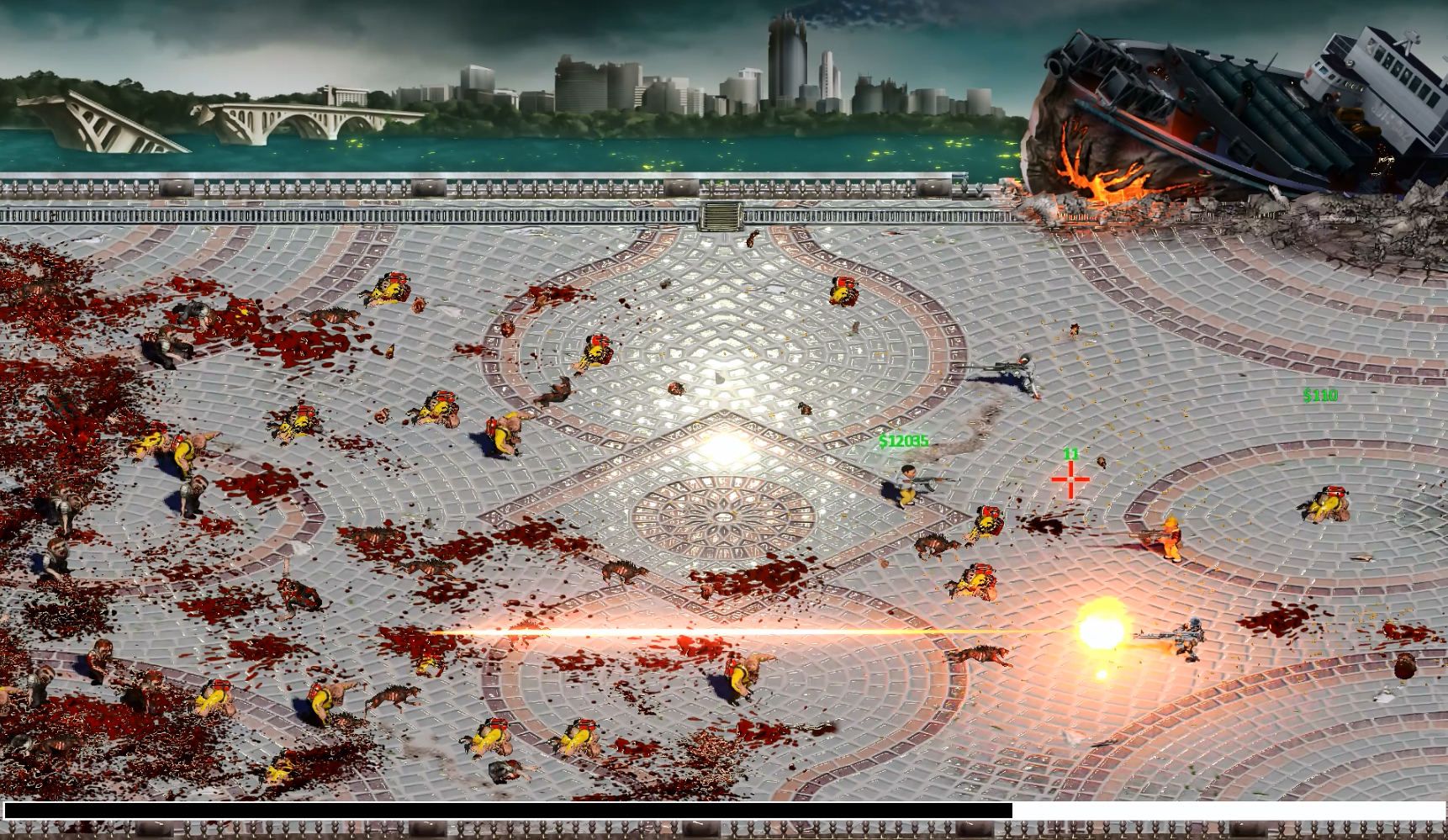 The survival mode in Zombie Hunter, Inc. is devoted to Seal Hunter.
If you haven't played this game yet – you have lost a lot. Do try it out, it is completely free and endless fun: Sealhunter.se
If you are still hesitating, check this video: