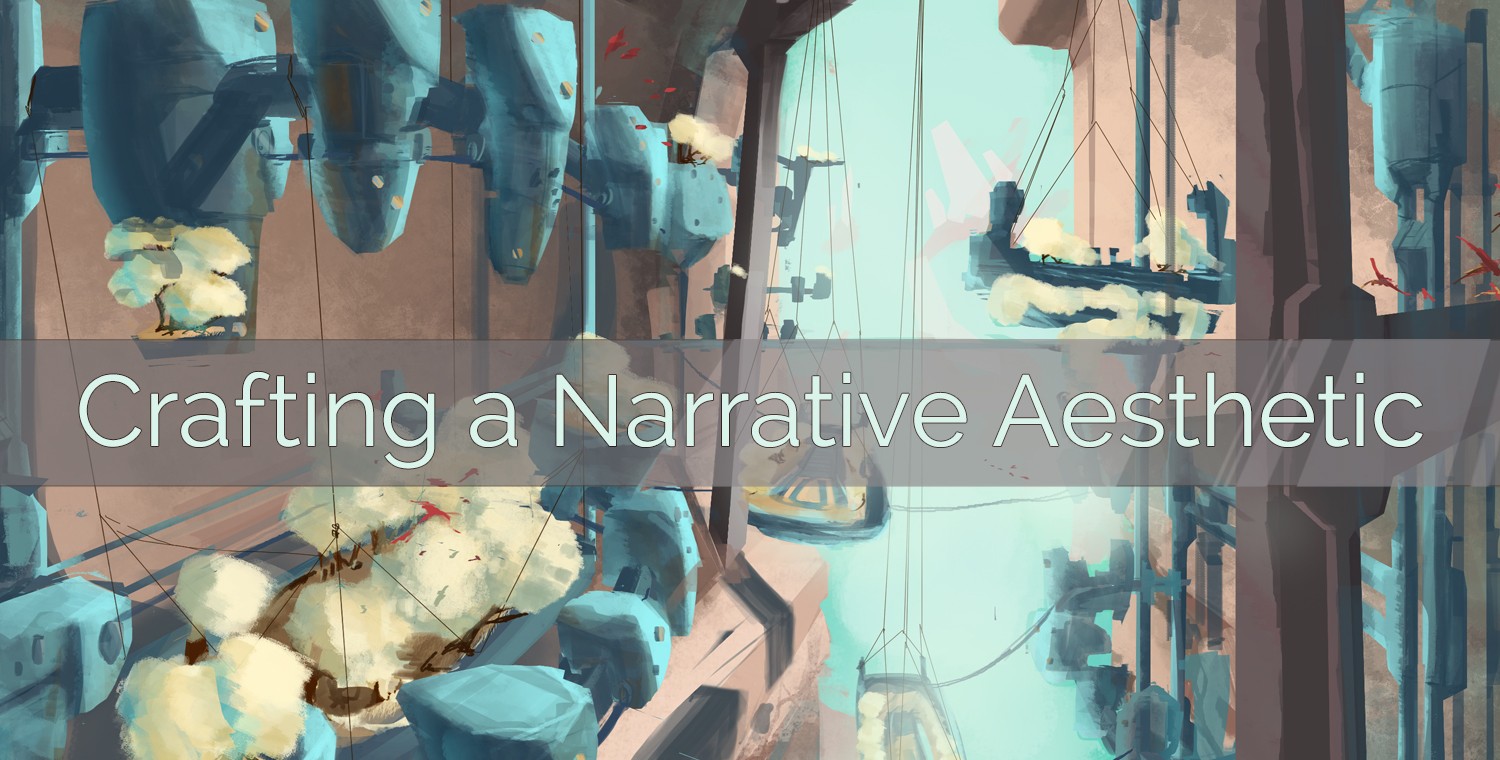 (This is a summary of a longer post that can be found here.)
What is Narrative Aesthetic?
InnerSpace is a game of exploration and discovery, where the object is neither fame nor fortune, but rather the unveiling of another world's history and the cosmic forces that drive it. What would make the players want to play InnerSpace? Our answer: an art style that unifies gameplay and narrative, lending depth to the game's universe, while giving meaning to exploration.
Where to Start?
We saw a colorful palette, a unique space, and a once-thriving world now silent. This led to the tone we wanted: to the depiction of an intriguing world that holds its secrets close. But who lived here, and how? What happened to make them leave and what does it look like now?
These were the questions we asked ourselves as we designed the setting. The core experience of InnerSpace is the movement of the player and his or her perception of this space. For it to be meaningful, we knew that it needed to be more than just a space for action. Building the world, conveying our narrative, and designing our game are each interlocking processes.
Three-Piece Suit
Three kinds of functions determine the design of objects in InnerSpace:
Mechanical

Historical

Referential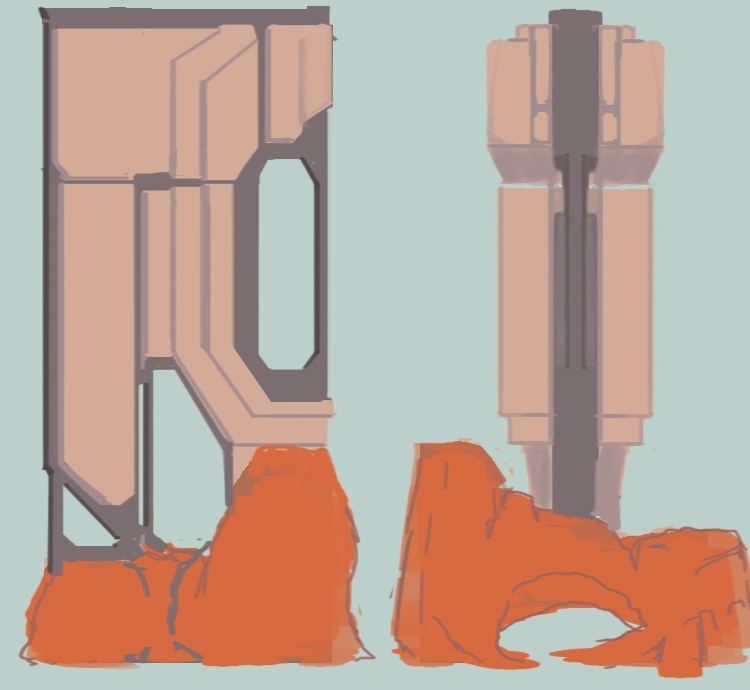 Mechanical
Every object in our space has a mechanical function, since it creates the space for play. Because of this, all items give the player an opportunity to improve their skills. If they didn't, then there's no incentive for the player to push further or dig deeper, figuratively, to discover the unknown.
Historical
We found that most important for world building is an object's historical, or in-world, function. These objects reflect things like weather systems, geology, or even the needs of now-absent civilizations. These considerations keep our world internally consistent.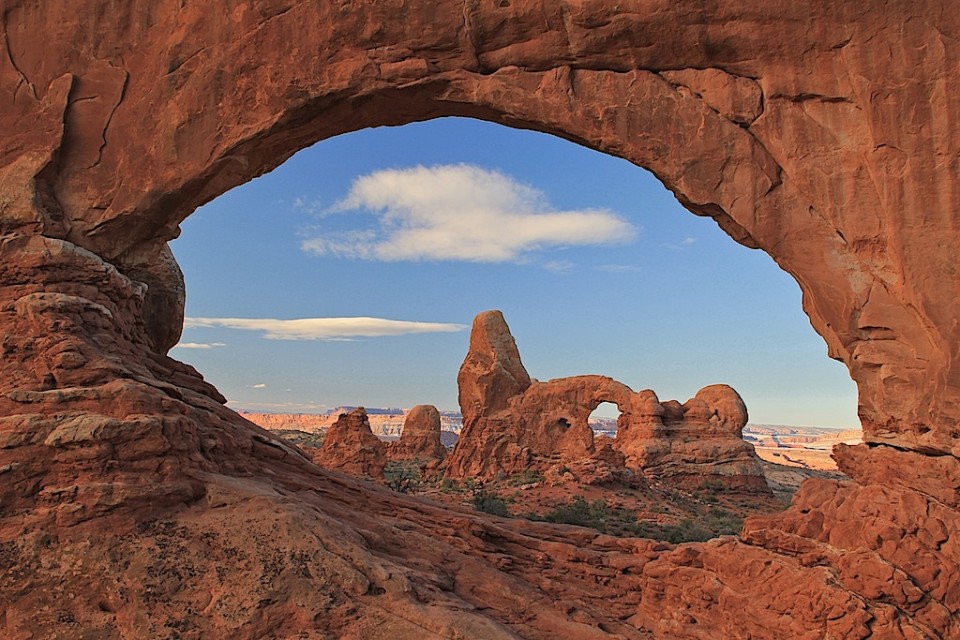 Referential
The best fantasy is often grounded, in part, in reality. The idea is to draw inspiration for environment designs from disparate, but significant, sources. The first two functions largely determine this function, but the final consideration aims to inflect our environments with a familiar air, which allows for the game to be both grounded and foreign.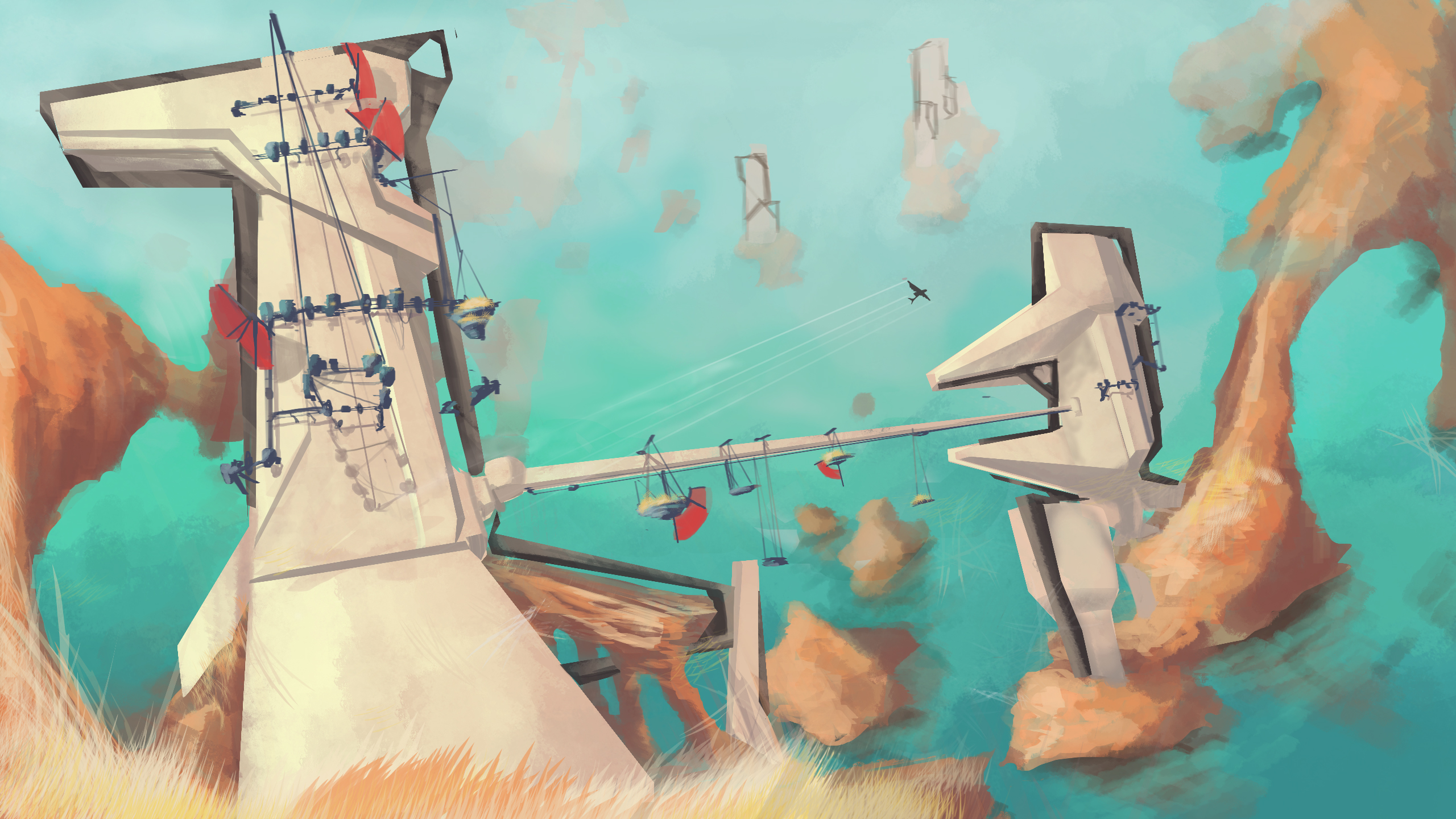 Stepping Out of Theory
These design functions affect every object in InnerSpace. The goal is to imbue objects and the game world with meaning, which, in turn, can be found only through the integration of those physical spaces. For example, our towers' functions are:
Mechanical – elemental, but necessary, physical barriers that create space
Historical – bear witness to a long-since passed civilization
Referential – Spomeniks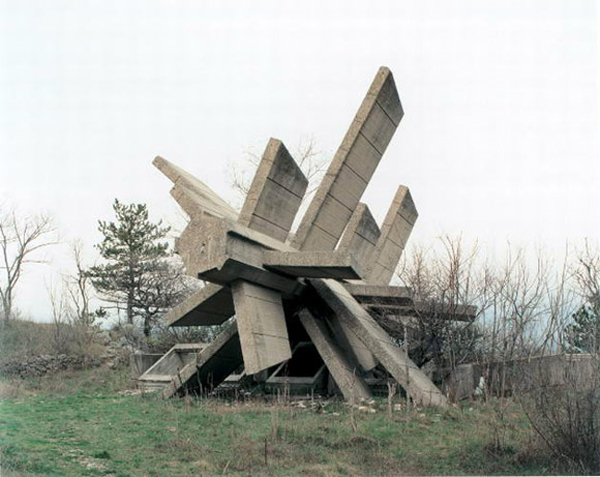 Wrap-Up
This is only a brief tour, kept that way so that the game can speak for itself in play, rather than text. As a final note, we hope that when these functions work in tandem, the game's environment becomes a space that is equal part physical and symbolic. In these worlds, life accretes layer by layer like coral. One civilization builds upon another, long passed, but suffers a similar fate. By the time the game begins, rust and ruin obscures and has transformed the logic beneath. With nobody around to speak to, this world asks the player to move, to see, and to think in new and dynamic ways, in order to tease out the solutions to its mysteries. We hope you'll come and take a look around.