Hi Again! Today I will be showing you some of the features we've working on during the past months.
TECHNOLOGIES: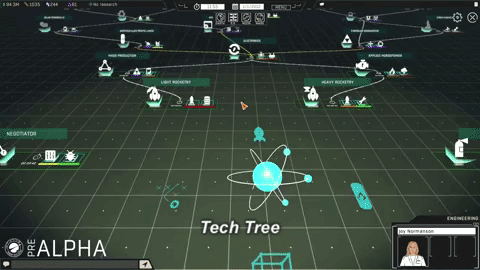 The technology tree is one of the most outstanding features, because we are developing it with more than 30 aerospace industry specialists from NASA, SpaceX, Blue Origin, Virgin Galactic, Boeing, Lockheed Martin and others. So it will be as realistic as it can be. Imagine the future technologies you'll encounter with all these experts' input!
It will be divided into four categories, each focusing on very specific knowledge. No category is better than other, and although you don't need all, you will need to research some technologies from each category.
Choosing which technologies to research and when will be paramount for your strategy, specially considering you won't research all of them. Specializing and coordinating within your Holding can really make a difference and boost you up to the top ranks.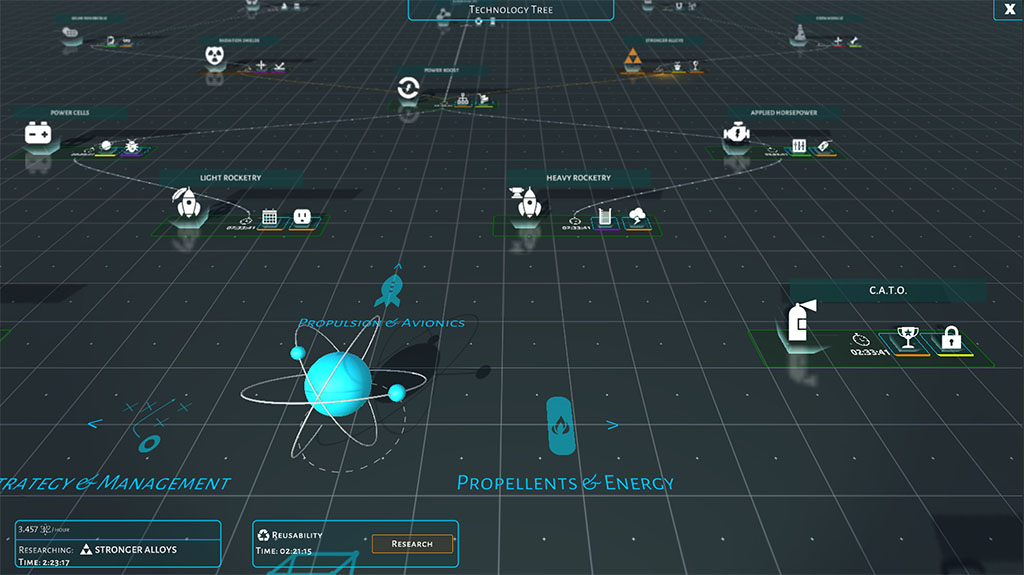 The four categories are:
1) Propulsion and Avionics: Covers rocket engines and electronics, among other important stuff
2) Propellents and Energy: Mostly involves fuel tanks, propellents, energy generation and storage (you know, explosions and voltage stuff)
3) Structures and Support: Covers spacecraft, satellites and modules for your interplanetary bases
4) Strategy and Management: A key category which will allow you to manage your business more efficiently, as well as make you stronger among other players to defend from attacks (and perform them!).
Do you want to know more? ---> Initiative.online
ROCKET DESIGN, MANUFACTURE AND LAUNCH!:
Launching rockets covers the entire workflow of how the real thing works. From design to manufacturing, from testing the parts to assembling it. You can improve their quality which increase your success rate and your chances to get a rare item, so you could get that legendary engine or that uncommon spacecraft with many enhanced features.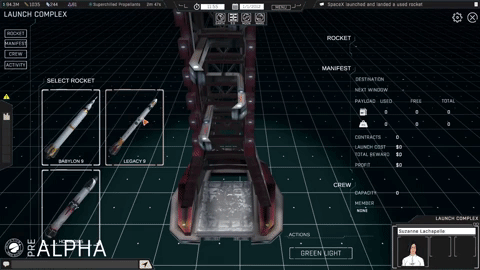 We've worked very hard to make the process as straightforward as it can possibly be, considering you will be building huge flammable flying machines with thousands of electrical circuits.
You will be able to design and build every stage of your rocket, from the 1st stage to a manned spacecraft, what kind of propellant will it use, and even add-ons like grid fins and deployable legs once you've unlocked the technology to re-use some of the stages (or all of them!).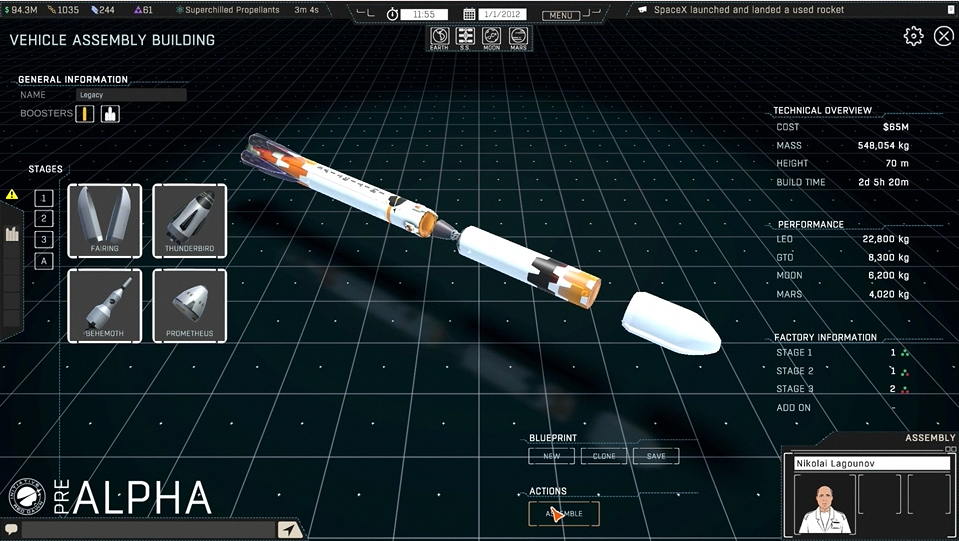 After you have all the parts the rocket needs, either by manufacturing or buying them on the world market you can go ahead and start its assembly to be ready for the next mission!
You'll decide your mission based on your available contracts...

CONTRACTS:
Although there are several complementary sources for income, to keep your billon dollar machine running your main stream will come from successfully executing contracts by launching rockets.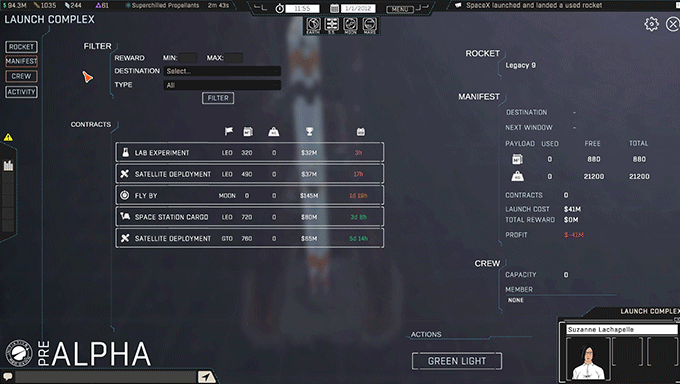 There are three main types of contracts:
Unique: these are just like Talents, when someone gets it, the contract is no longer available to anyone else. These usually have higher reputation requirements and higher penalties for not fulfilling.
First N to deliver collects: these can be accepted by a limited or unlimited number of competitors, but only a predefined number that fulfill them will get the reward.
Common: these are available for all to acquire and fulfill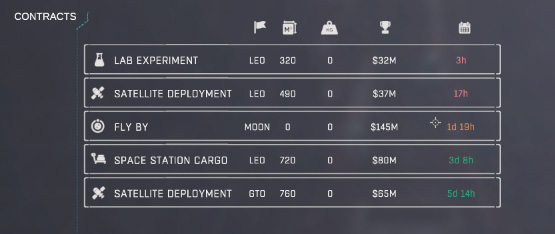 The type of work a contract requires varies, with the following being the five most common:
Perform lab experiments on Low Earth Orbit: these occupy little to none space and weight on the spacecraft, so these are ideal to add to any other mission.
Launch private and government satellites: these can vary from huge expensive satellites to very small specific ones giving you the opportunity to take advantage of every inch of space on your spacecraft fairing.
Send cargo or crew to the International Space Station (this is not your private space station!): these usually occupy plenty of space and weight but their rewards are much higher.
Fly-by other planets or moons: these usually don't allow for any other contracts to be added to this same mission manifest.
Space Tourism!: Once you've developed the technologies required to send humans into space, prepare to receive offers from millionaires eager to have a drink on zero gravity or to drop the ashes of a beloved (or not so) familiar on the moon.
So you need to design your rockets with your contracts in mind to make the best of each launch, wether you're taking cargo or crew.
That's it for today, I will be updating more features in the next article along some great announcements.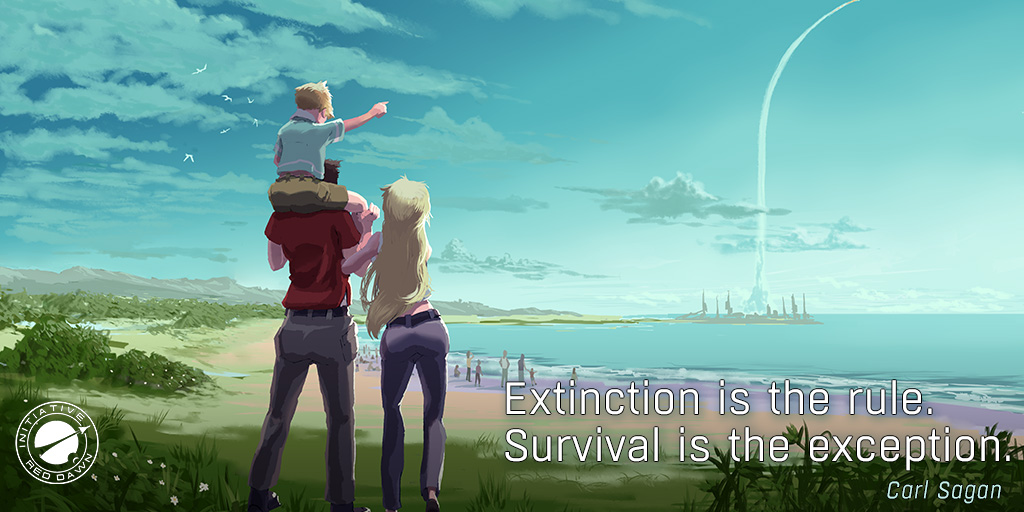 Thanks for reading!