The 1.5 update is here. For those of you new to Inevitability here is a quick rundown of the game. Inevitability is a top down space shooter where you mine planets get materials and build a fleet of ships from over 75 different ship parts and explore the universe!
The first major change with the 1.5 update is that the way storage is handled has been completed changed. All parts that you collect/craft are now sent to your fleet and cannot be lost by losing a ship. Storage is now easy and no longer finicky to manage. Because of this major change all of the parts that used to be storage have been changed to a new part type Drone-Bays.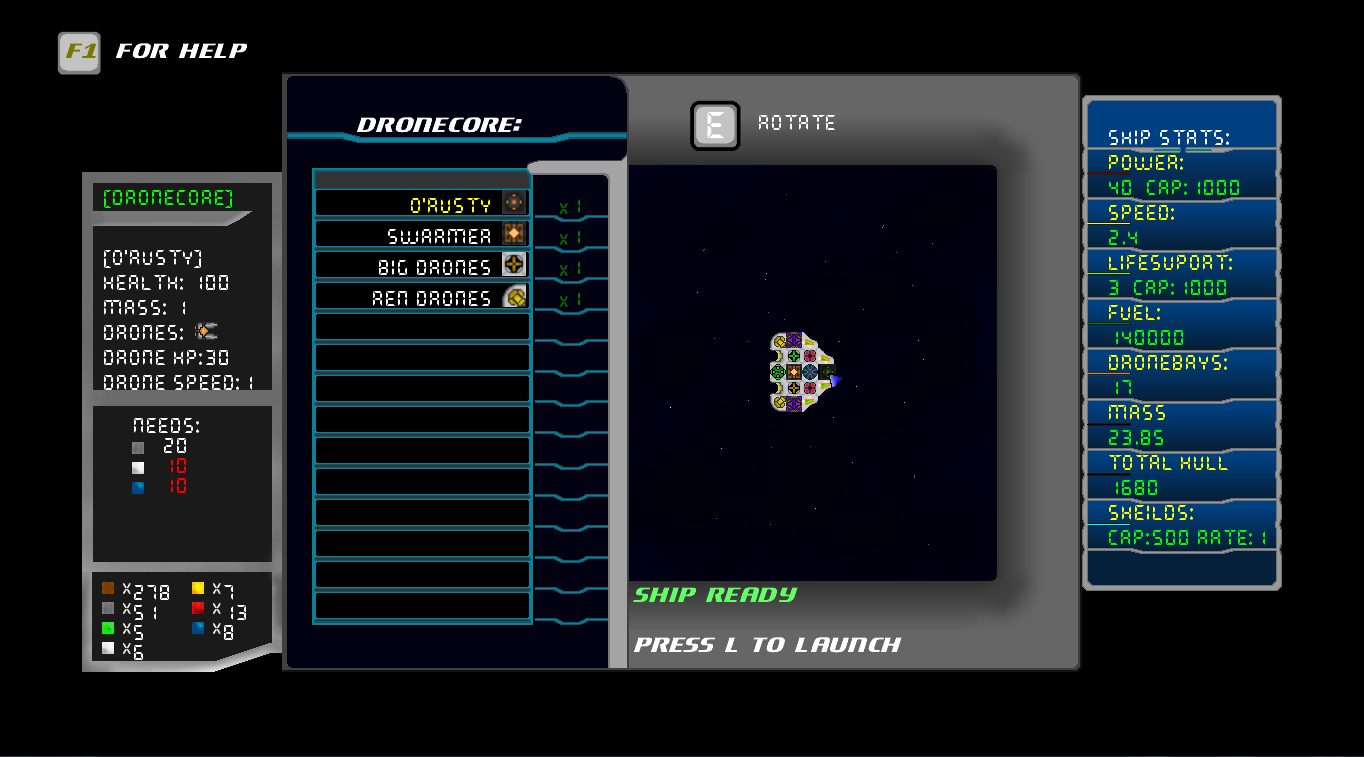 Drones can heal and protect your ship as well as attack other ships. Drones really mix up how combat should be approached. Another change can be seen in the above screenshot, the building menu has been almost completely re-drawn to get further away from the terrible graphics of the pre 1.4 update days.
Another major change with the 1.5 update is that many of the ship parts have been redrawn to make the ships look nicer. Many other small assets were also redrawn so be on the look out for those!

On top of the new drone-bays, combat has also been improved by the addition of a new part type: beam lasers. Beam lasers are devastating beams that cut right through ships however they cannot damage shields and use a whole lot of power to keep on.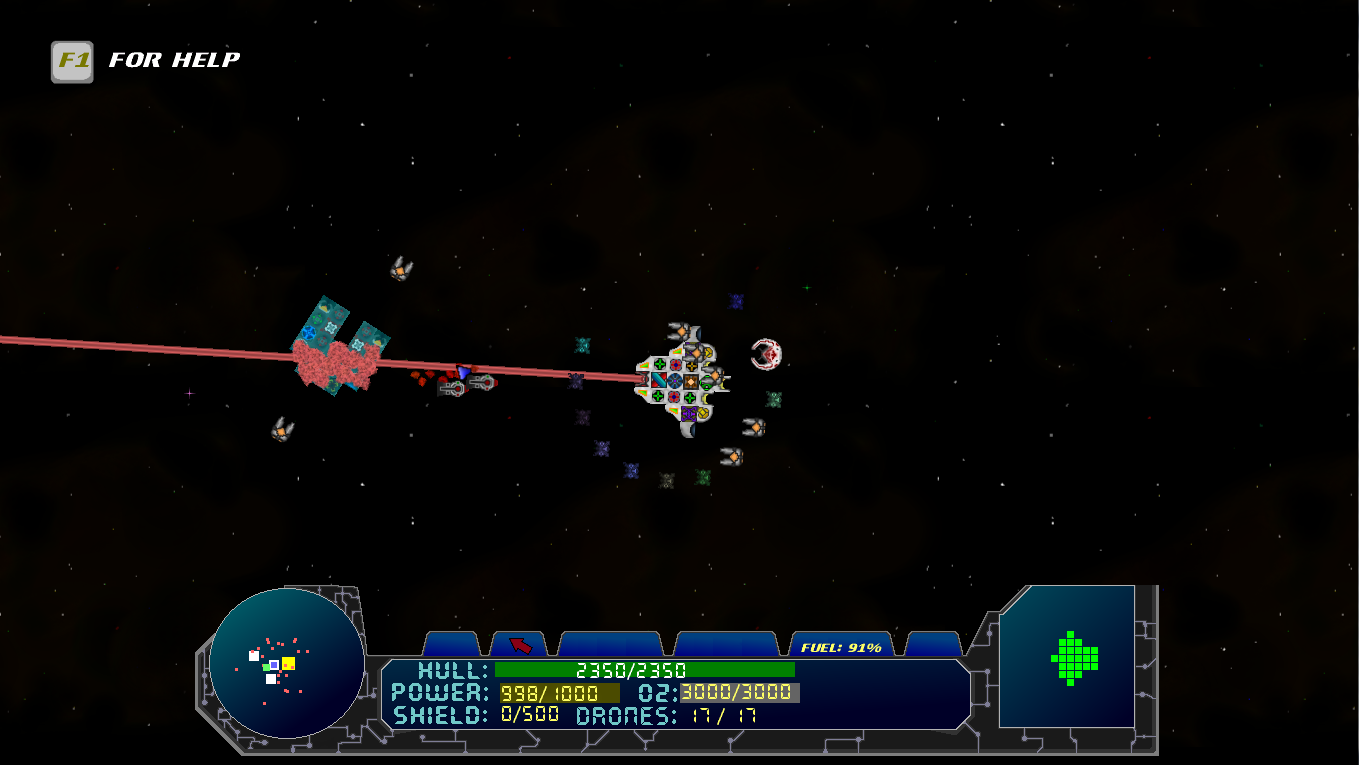 The last major change in the 1.5 update is that a lot of the core mechanics of how power, fuel and life support have been changed to make the game more balanced. The amount of change here can really be felt keeping the balance between these three is much more challenging than in prior updates.
Overall the 1.5 update makes the game a whole lot more enjoyable and less frustrating than it once was. I hope that you guys enjoy it!
If you want to hear more about development of Inevitability (as well as the full change-log for the 1.5 update) you can go one of these Facebook,Twitter,Website