When starting a new game project, it's important to remember that developing your game will take twice as long as it will take.
I initially aimed to release Substream last October, but like many game projects, it's now looking like it might follow the above law. Since this project is my full-time self funded effort I need to take this very seriously. But from a financial point of view, finishing the game still looks achievable. A little extra income would certainly make finishing the game more comfortable and/or provide a better level of polish, so I'm looking for some extra contract work at the moment to add a couple of months to the project. Even without that, finishing the game currently looks doable.
So I'm feeling pretty positive about Substream lately. It's also due to the way a new year seems to divide the time before and after it. From where I stand now, 2010 was 90% about building an engine, and 2011 will be 90% about building game play. I now have two tasks left and then all the core engine code will be done. I'm going to be fully focused on designing levels, weapons, animations and enemies very soon!! Woo!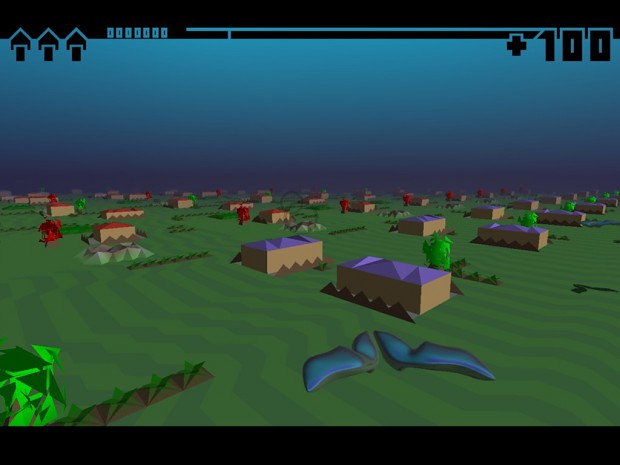 This month I've spent several days looking at how the player's controls feel, and how the camera moves in relation to your ship. Some days I've just spent trying out things and then throwing them away, and I still haven't finished working on this area yet. But I'm happy to spend this amount of time on it. In my opinion, camera and controls deserves attention and careful balancing, because it's often the only thing in a game that you interact with all the time.
I'm really looking forward to focusing on gameplay completely. Sometimes it makes me slightly nervous that I've dived right in and spent a year building up this complex musicly-animated game engine from scratch and I still don't really feel like I have a level which truly demonstrates how the final game will feel to play.
I'll go into the differences between what the gameplay has been like so far, and what it will evolve into in a future post. I have a good idea where I want it to go but maybe after it's done the evolving would be a better time to talk about that. ;o)