Hey ufo-abduction-horror fans!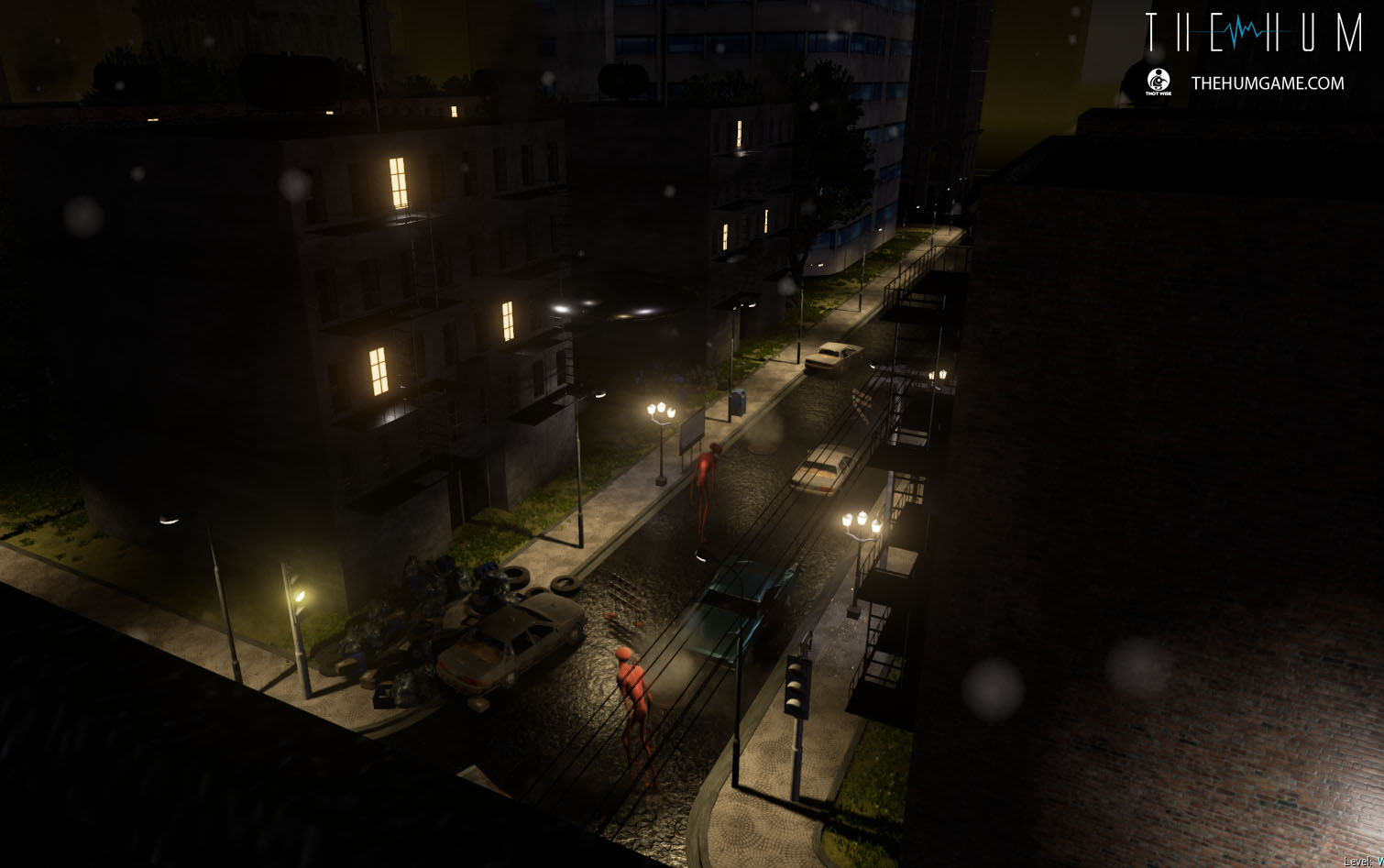 The Hum is not cancelled, it's more alive than ever , as you could check in the latest video update I posted..
So.. what is the status of the game and what are the plans for the future?
The game has lots of work already done, including so much modelling, storytelling and the survival gameplay mechanics. We still need a few months (6 months is the limit we have targeted) before release something good.
Since The Hum has survival Mechanics (take Rust or The Forest as example), where you need to survive along the days, while the narrative is happening and the mistery behind the invasion is being revealed, we believe that, releasing an early access to middle of 2015 could be a great idea to share with you a tangible status of the game and help us to improve the project also, but having something good in hands.
But, before that, we are planning to make a small IndieGoGo Campaign, which will help us to finish this first stage. Since we will not ask funding for a complete project, the monetary goal of the campaign will be so much lower than we asked in the previous campaign.
That's why, we are asking to you for help when this campaign will be released!
There will be really low tier pledges and, even if you cannot help with a pledge, you can help sharing about the game in the social networks like Facebook, Twitter or whatever network you love to be part.
We are a truly indie small team, and this project means lots of effort and, as you can see, we love it. We kept the project alive even without budget, and working every day after another projects, and that's why we are asking to you for help!
And, of course, I cannot thanks enought for all the support all you gave to The Hum. I'm receiving lots of messages asking for the game. We will do the better and will give everything until this project achieve what all we dream in a real good and memorable Alien Invasion Game.
Here, Our Social Links: