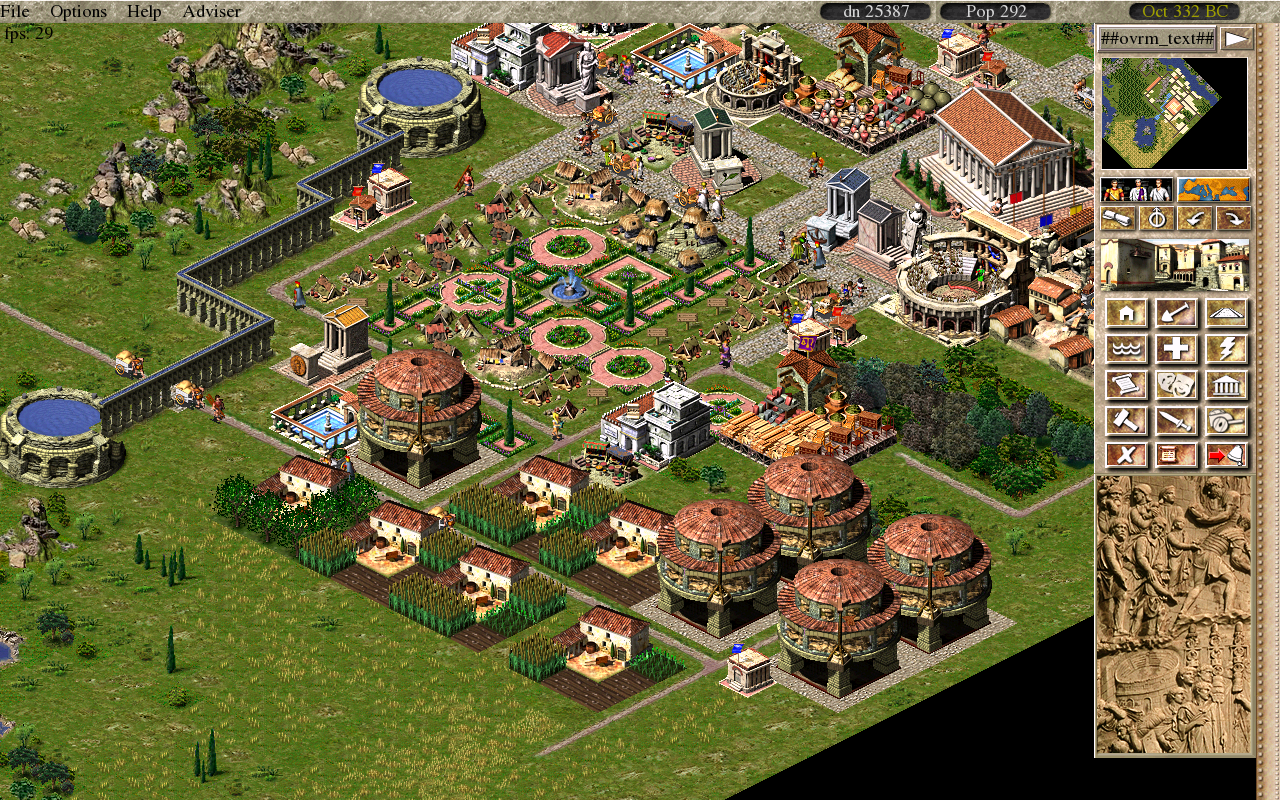 CaesarIA is an open source remake of real time strategy game released by Impressions Games in 1998.
I remember the first time I played Caesar III. This is a wonderful amazingly smart game that makes me feel that the city lives its own life even after i finish playing. This feeling stays with me all these years. You can spend hours observing the city without interfering in its life: the plebs and the patricians, the merchants and the students – all in balance. This game gives me much pleasure during many days. When you govern this Roman city, when you construct new buildings and take care about its citizen's health, when you bargain with neighbors and wait for the barbarians besieges, you can feel yourself the governor known even in Rome.
CaesarIA aims to expand the possibilities of the classical city-building simulators and to add new features showing the city life. Now the game work with following OS: Windows, Linux, Mac, Haiku and Android.