Standby.....
Command Activated
Opening Battlefield Control.....
Battle Control Exstabished
Verify General Name.....
SmasherJackson, Secondary United Nations Command
Verification Complete
Opening News Files:
Gentlemen, we have checked our radar recently and we have seen the Company of Liberty's vehicle division increasing in such a fast rate over 5 weeks, recently we have 3 intel pictures of what is to be believed a Prototype M5A3 Leopard with Triple Barrel Settings which is said to be commissioned by high ranking Company of Liberty Commanders when in tight situations and also in-need of immediate backup but with less units.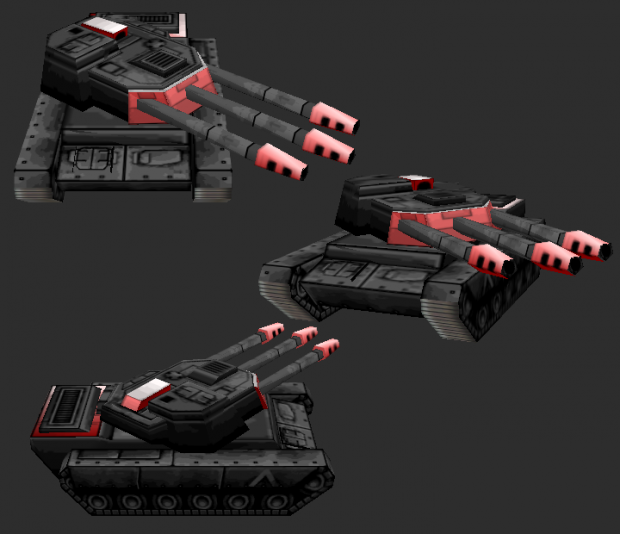 This Prototype Tank can fire 3 Gauss Shots at once but has to reload longer than a standard since it can fire more quicker than its single barrel original factory varient, it is confermed by Evans Military Tank and Vehicle Inc. that the CoL commissioned and ordered the tanks to help in heavy defensive situations.
Next shot is the FT2 Jaguar Support Drone, built by future weaponary company known as Amsterdam Multi-Million Euro Corporation FutureTech. The Jaguar Drone serves as a heavy support unit with a fitted 50. Caliber machine gun and a Point Defense Laser to eliminate incomming rockets shot at the drone itself, the spokes person said that the Jaguar is heavily armored since its armor was made with titanium steel plates which can resist bullets than standard helicopters, the drone was ordered by the Company of Liberty to help in the Support in defending bases and deal with infantry.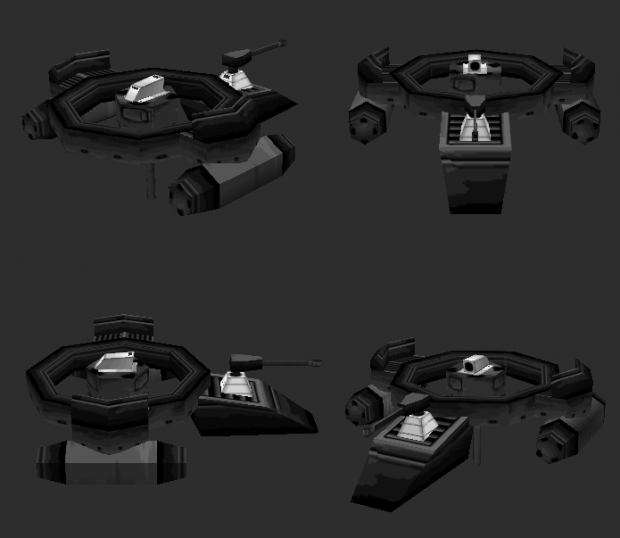 The Jaguar's primary role is support operations and defense against rocket based threats such as Rocket Buggies and long range rockets launched by hostiles, but cannot shoot down missiles faster than F-22B King Raptor Fighters, caution is adviced just incase if the CoL are planning to attack us with this unit.
And last but not least, the final picture is the Chinese Manufactured Type-75 "Iron Storm" MLRS artillery truck, which is capable of bombarding bases from a far distance, the vehicle can even load up a Earth-Shaker Rocket to shake up and stun any vehicles the rocket hits, the CEO of the Chinese company known as Shanghai Battle Tanks inc. said that the Iron Storm MLRS is one of many old vehicles used the Company of Liberty & possibly used by China and Russia since they have alot of useful set of rockets to launch on hostile assets.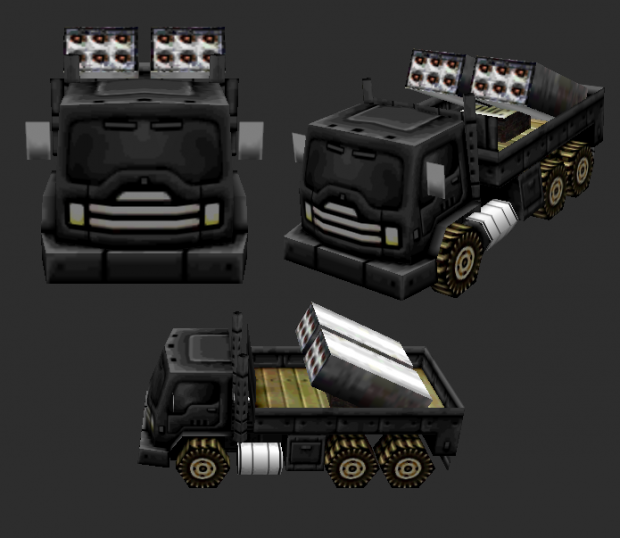 Shanghai Battle Tanks Inc. also said that Russia has many of these MLRS vehicles in storage just incase they are needed, they seen action in Russia's Armed Forces from 1968-1983 during the Cold War & left in storage until needed for further use, the Chinese PLA also has many of the Iron Storm Artilleries in storage as reserves if a commander is in-need of heavy artillery support.
That is all from the United Nations News Desk, we will have more updates on the CoL and other factions later on in the meantime.
End Transmission.
Battlecontrol Terminated
Signing Off.