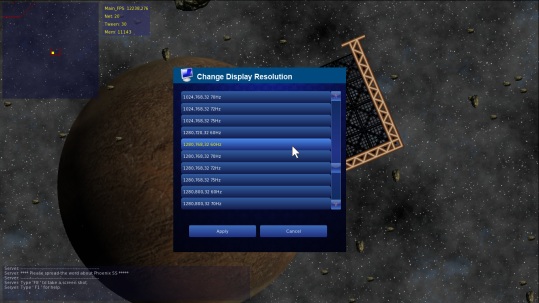 Hi,
I have add GUI components to the window system. It really opens the path to lots of in game settings
and options. In the image included you can see the settings for in game display resolution changes (Windows, Linux, MAC). This makes it easy to change to windowed or full screen graphic modes all while in game.
The GUI system is custom written for speed and an ease of use and will support complex HUD displays and work in full screen graphic mode. Phoenix USC now supports in game movable, scalable and re-sizable windows as well as buttons, list boxes, sliders and more.
- Rich -