After 2,5 years of development we are really happy to announce that In Between will come to Steam on 21st August 2015. We are in cooperation with headup games who help us distribute the game. We also improved the storytelling and atmosphere of the game by adding a narrator and reworking the sounds.
Check out our new trailer here:
You can also watch the trailer on the game site or on our youtube channel.
We recently were on gamescom presenting the final Build of In Between to the public. It was well received and there was also some press coverage.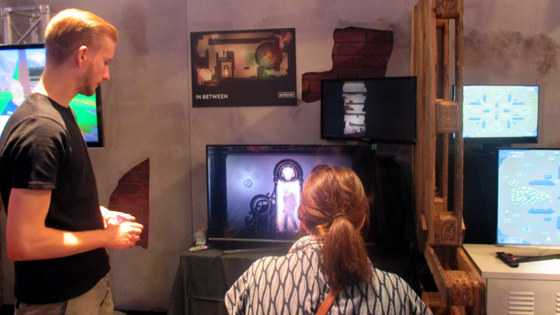 Here are two videos right from gamescom:
Also we met some youtubers who received some keys for In Between. Joy' pads started a little competition where you can win a key for In Between. Learn all about it here:
Good luck if you try to beat him! ;)
We also worked on the game soundtrack for In Between. Here you can see the cover artwork:
We are always interested in your feedback. Let us know what you think! If you want to stay in contact, make sure to follow us on Twitter, or Facebook.
Cheers
gentlymad.