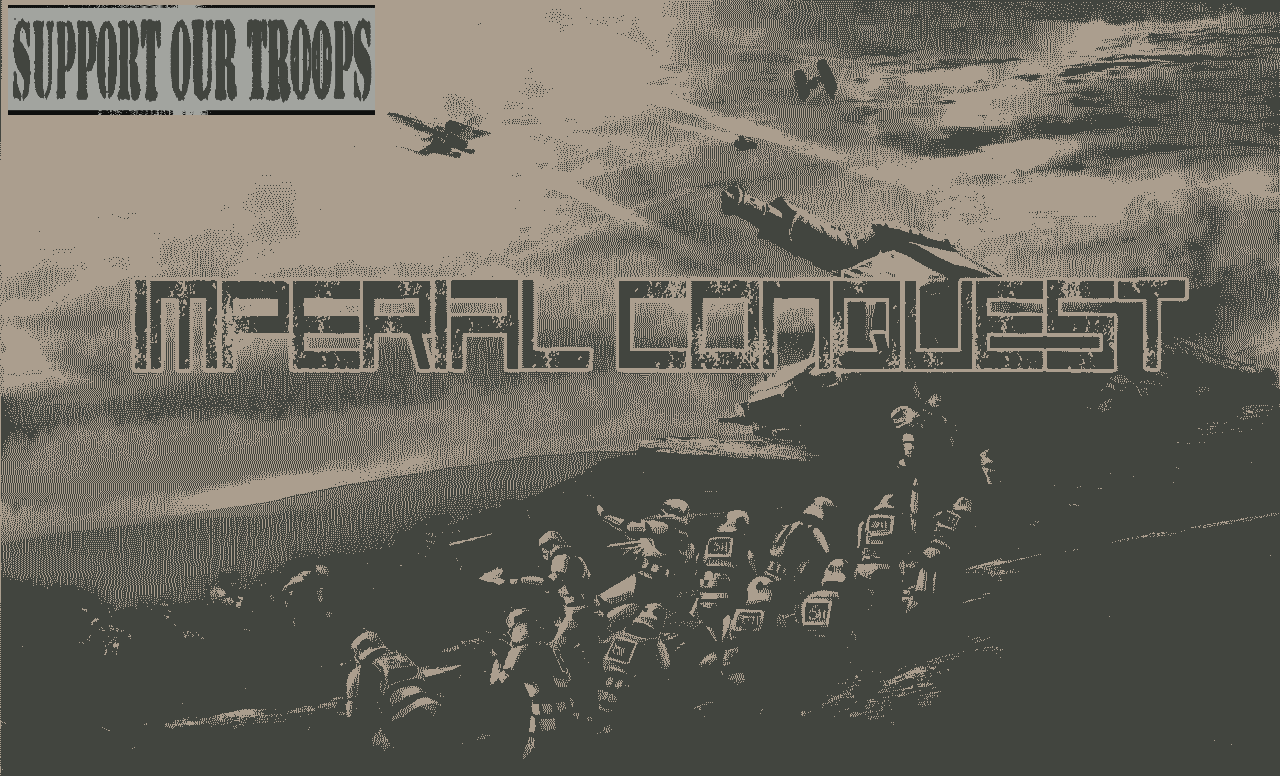 Read this article for the Imperial Conquest Modification for Men Of War Assault Squad II for all your needs today!
This is an article for people who have ideas for us to put in the game as well as questions, requests that we may or may not do, letting us know about bugs, ect....
Questions:
If you have a question about something for/in this mod even if it's a small and basically useless or dumb question (or any question that has to do with the mod/compatibility with other mods), please still comment about it here on this article and we shall answer the best that we can.
Ideas/Requests:
Depending on what you are asking for to possibly get put in the game whether it's a request or even a simple idea, then we may do so within reason. We will also let you know what requests/ideas are and aren't allowed if you need to ask us but please preferably post it on this article.
Bugs:
If there is a bug you have (besides the first mission as we cannot fix its localization) then please comment it here on this article and we shall take care of it and see what we may be able to do to help as soon as we can.
Links to developer's page: (if needed)
Links to the mod page and download page for steam:
Imperial Conquest mod for Men of War: Assault Squad 2 - Mod DB
Steam Workshop::Imperial Conquest (steamcommunity.com)
Thanks for taking your time to read this!
~CLAY DOG 001, Developer of Universal Sentra