It's been quite some time since the last major release of Imperial Civil War, and we're finally back with a taste of what's to come. In this demo, you can play in the reworked Hunt for Zsinj galactic conquest scenario as the New Republic or two of the three new playable factions in 2.2; the Greater Maldrood and Warlord Zsinj. This GC provides a look at several of the new and reworked mechanics and other upgrades that 2.2 will bring to the table. This includes a ton of reworked graphical components (new projectiles, space skydomes, unit models), new and reworked features (extra story-driven content, emergent faction events), new units, and more. As this is just a demo, there's still a ton more to expect with the full 2.2. Depending on the feedback from this version and the length of the rest of 2.2's development time, we may consider another demo of this type with another scenario at a later date to make sure you don't go too long without something new to play. A lot of our determination on how to handle the full release, especially the testing process will be decided based on this demo. We suggest you do not delete your copy of 2.1 just yet.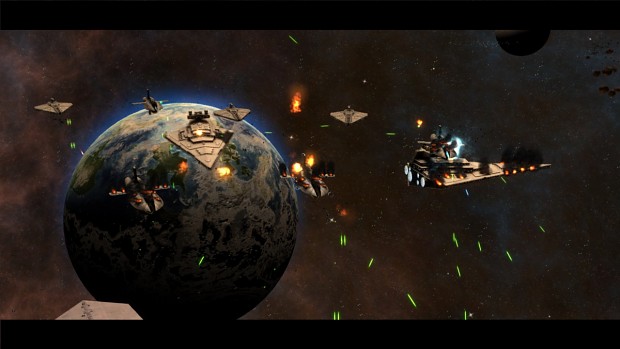 Playable Factions in the Demo:
New Republic:
2.2 Demo - Wraith Squadron, MC80 Home One Type, Dauntless Heavy Cruiser, Quasars allow for X-Wing use on ground.
Coming in Full 2.2 - Republic Star Destroyer
Warlord Zsinj:
Space - ISDI, ISDII, Executor, CR90, Nebulon-B, Nebulon-B2, Carrack, Dreadnaught, Gladiator, Neutron Star, Strike Cruiser, Acclamator, Providence, Quasar, Dominator, Lucrehulk, Allegiance, VSD
Ground - TIE Fighter, A6 Juggernaut, AT-TE, Nightsister, 2M Repulsortank, AT-ST, ULAV, IDT, SPMAT, Jump Trooper, TIE Crawler, Raptor Troopers, Stormtroopers, Hailfire, Droideka, Shock Troopers, Raptor Scout
Greater Maldrood:
Space - Bellator, Crimson Command VSDII, Procursator, IPV, ISDII, ISDI, Ton-Falk, Arquitens, Interceptor IV, Neutron Star, Dreadnaught, Immobilizer, Crusader Corvette, Providence, Secutor, Allegiance, VSDI, ARC-170
Ground - AT-AT, AT-PT, TIE Crawler, Bantha II, ISP, AT-AP, Stormtroopers, SPMAT, Shock Troopers, Jump Troopers, T-16 (Thanks Farseer), TX-130, A9 Floating Fortress, Specialist, AT-AA, LAAT
Coming in Full 2.2 - Sorannan Star Destroyer, Army Troopers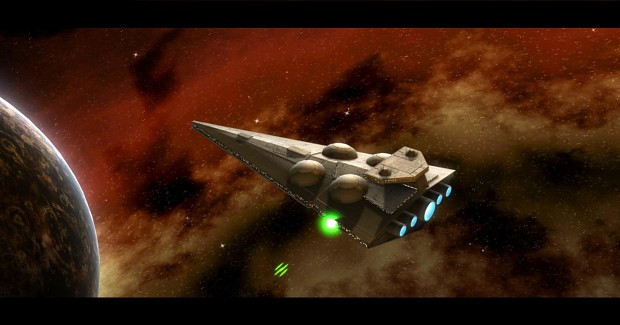 We hope that this will not only give something to hold everyone over until release, but if we've messed something up, we'll have ample time and feedback to adjust it as we go. This will be especially useful for balancing feedback; there have been plenty of balancing changes which should be pulling the mod in the direction we want, however the exact numbers are certainly still up in the air, and the demo will give us a good amount of feedback to adjust from the current new baseline. There are a ton of changes being made in 2.2, probably more than in any previous version (including 1.0, and the huge jump between 1.3 and 2.0), so the more feedback we can get in one GC as a testbed, the more easily we can make changes without them already being embedded in ~19 other scenarios.Here's the basic overview of what to expect compared to 2.1, as well as a bit of a projection to the full 2.2. Keep in mind, everything (especially in the full 2.2) is subject to change. Content may be added or removed as time and priority allow, especially when it comes to additional units. To read the full changelog, click here.

Click here
for the list of known issues and bug report thread.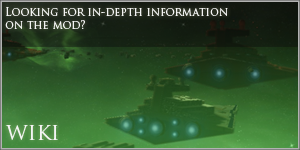 If you would like more information about upcoming features and releases, check out our site at www.thrawnsrevenge.com or our ModDB profile. If you're interested in longer-form "Let's Play" style previews of versions in progress, lead developer Corey regularly plays through early versions of Imperial Civil War and Ascendancy on his channel. He's currently finishing a Pentastar Alignment playthrough before starting the Eriadu Authority next Saturday. Click the left button below to go to the PA playlist, or the right to go to the channel and subscribe for notifications when the later ones start going up.
As ever, thank you all for your support of the team, we hope you enjoy this 2.2 Demo as much as we have enjoyed making it, and we look forward to you all getting to play the full thing (when it's ready, and no, we don't know when that will be yet).
-The Thrawn's Revenge Team