Ever since its arrival to the Steam Workshop, Legends of Middle-Earth has only ever been growing in size. The player base has never declined since be greeted warmly onto Steam, you can even see that by the metric below. LOME has had a cumulative unique sub count of nearly 8,000, and is very near reaching a current sub count of 3,000; it also has finally attained a fabled 5-star rating (which can be very difficult on Steam)!

2022 in particular has seen LOME really skyrocket in subscribers, to which I'm always grateful! I believe this is due to all the measures I take to stay active, which is frequent content updates, youtube videos, and more. Despite sporting its highest subscriber count, LOME community engagement is at an all time low. I believe this is partly due to other workshop content releasing around this time. So I've decided it's about time to go on another break! This is not a "declared hiatus", I'm just going to take more of this coming spring off the mod, and so content updates, videos, and screenshots will become far more sparse. I will probably only silently be working on scenarios when I have the free time. Now, onto the real matters!
Oh, poor New Shadow campaign... Your brilliant story telling, lovely cinematics, and detailed level and character designs were simply too much for AoM to behold (or at least for only one person to create)! For a long time, a vast majority of the campaign has been finished (and playable through a now unlisted steam workshop upload), but I'm finally wrapping it up, and releasing it here on Moddb!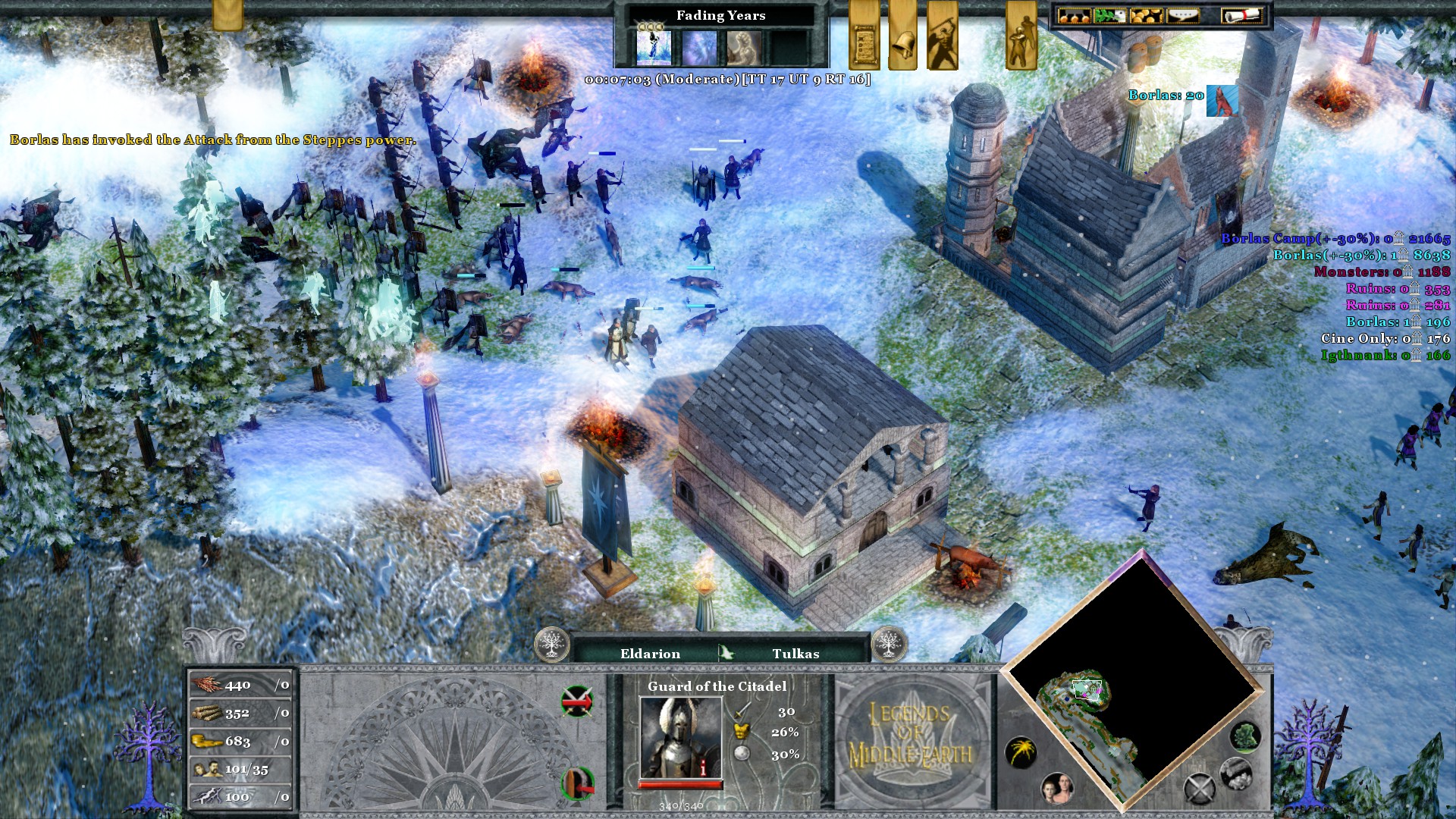 When the next update does arrive, there will be a lot of changes to the lighting engine. I've revamped some of the game's bloom settings, creating a much richer sense of lighting and contrast. I've also started writing my own shaders, which potentially means that LOME will support bump mapping on normal objects, and not just terrains.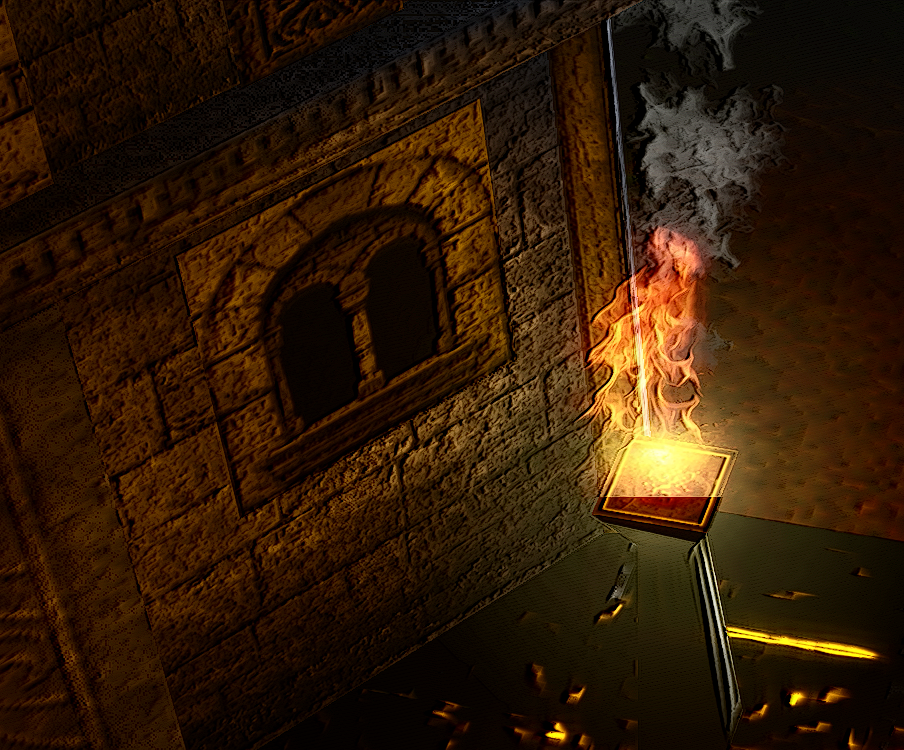 An object surface with bump mapping applied, giving it a greater sense of visual depth and detail.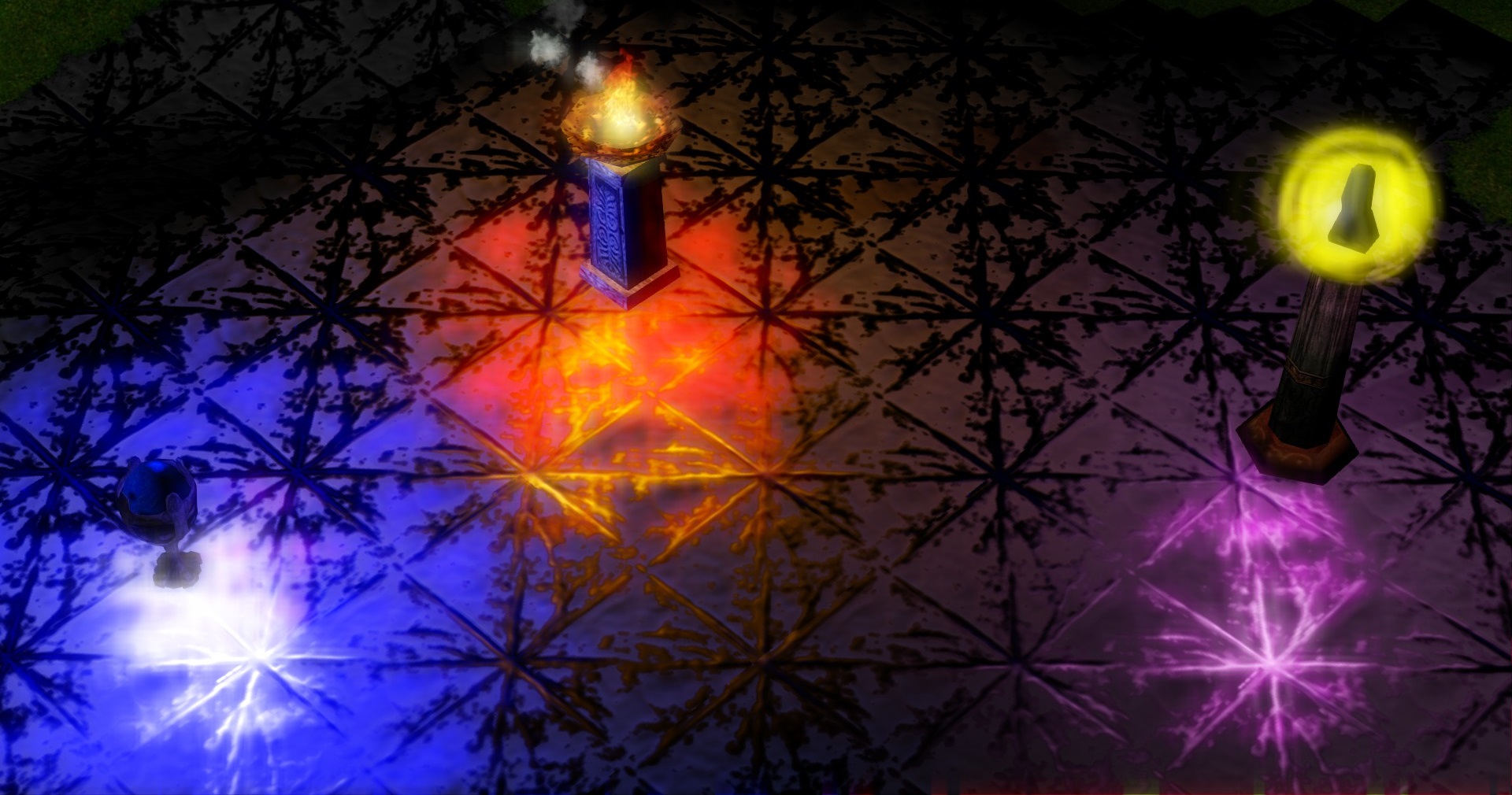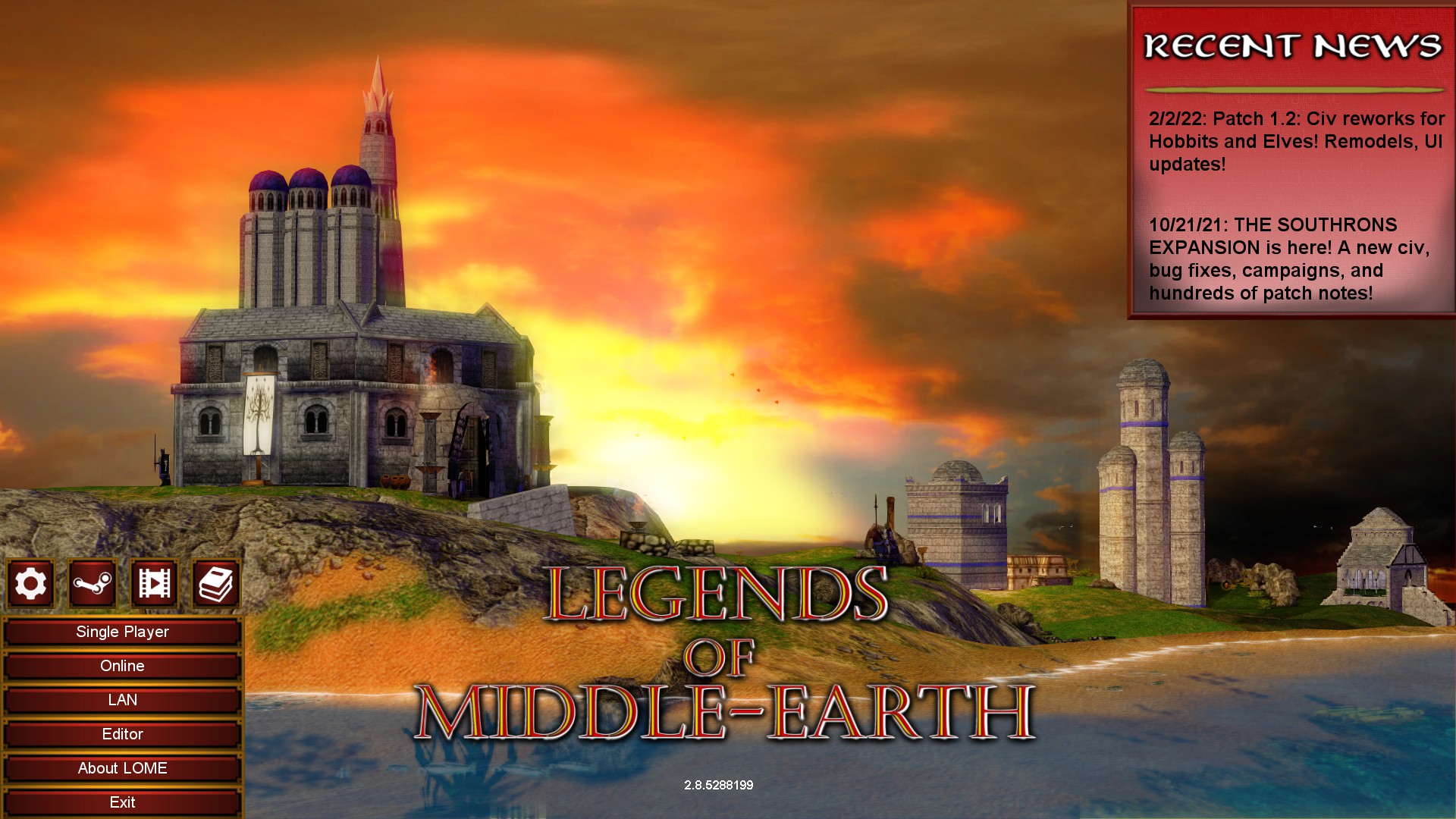 Lighting bloom is now far more HDR accurate, able to react far more dynamically with surfaces and textures.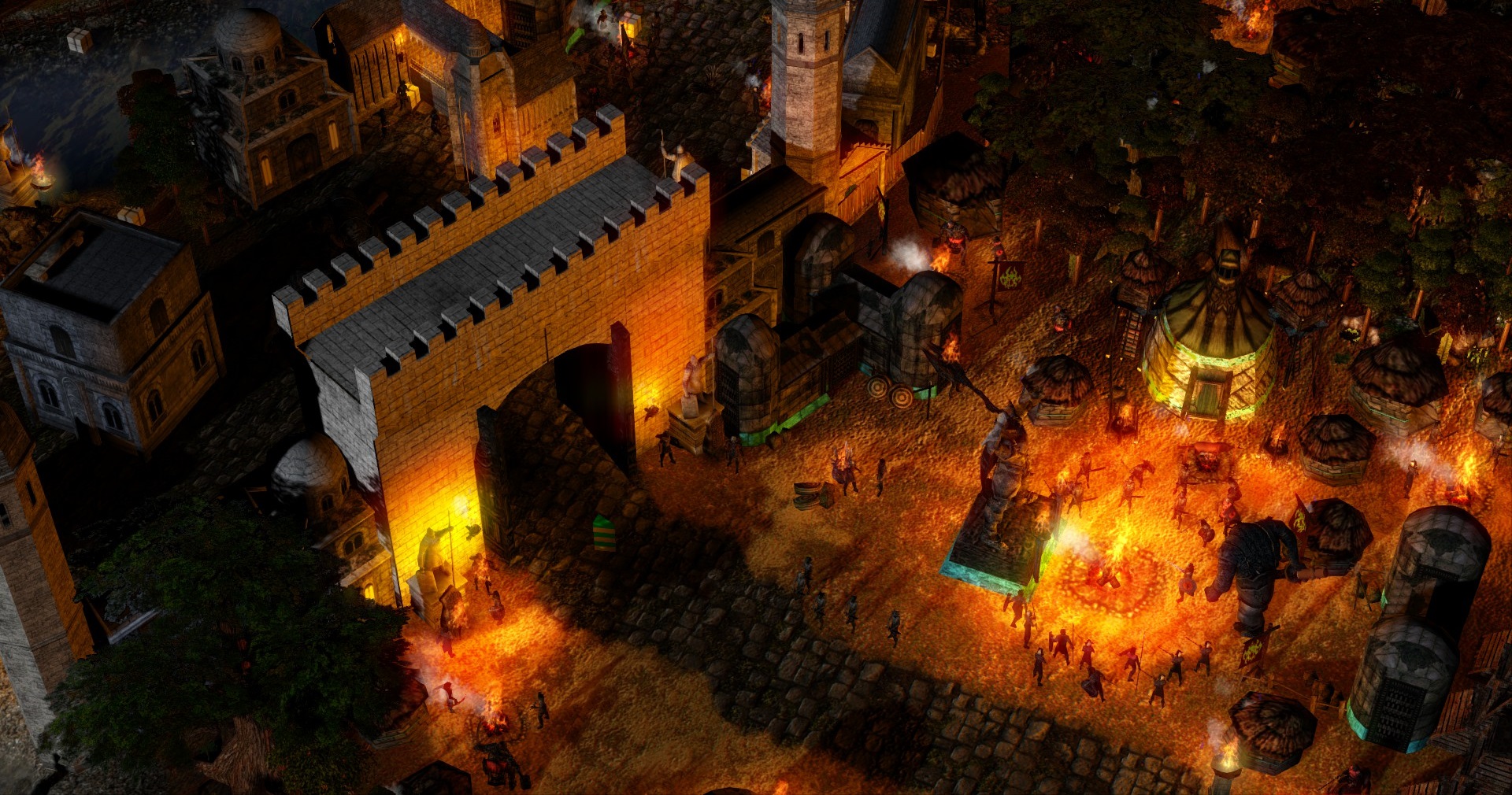 Keep an eye out for new models coming this update, too! A few myth units are getting some much needed attention, among other units and buildings!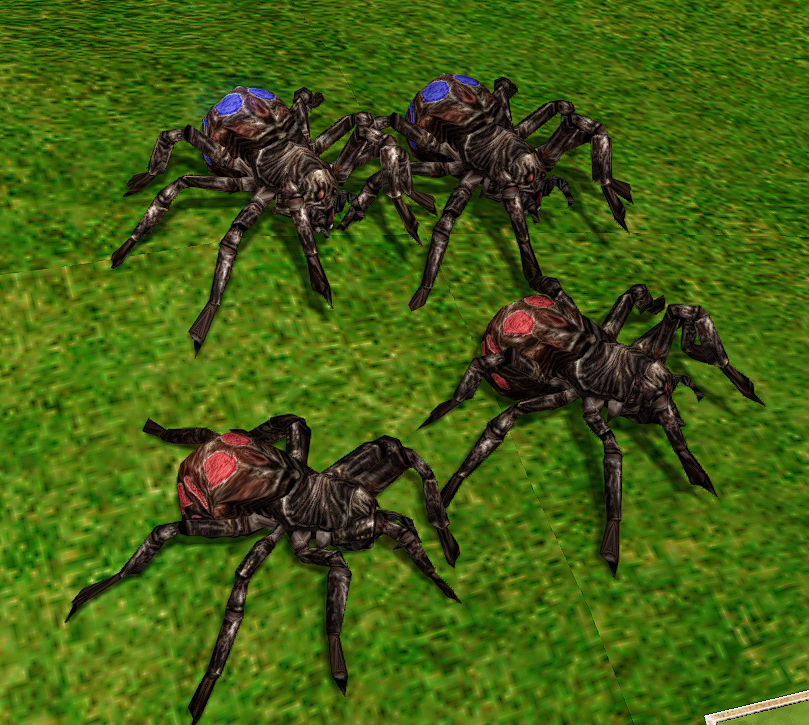 The Ungoliant Spawn, now fully remodeled, and completely reanimated!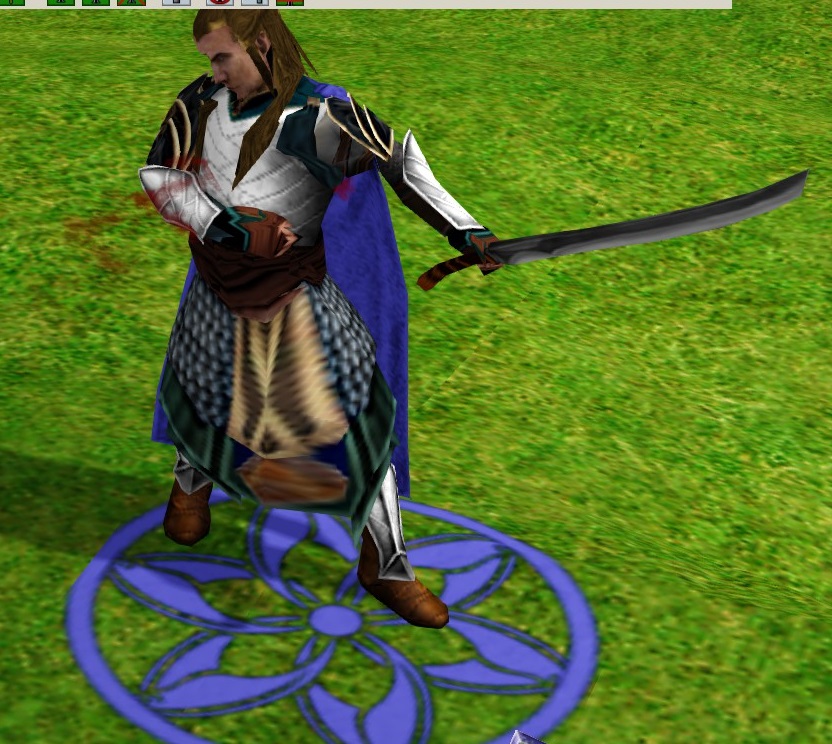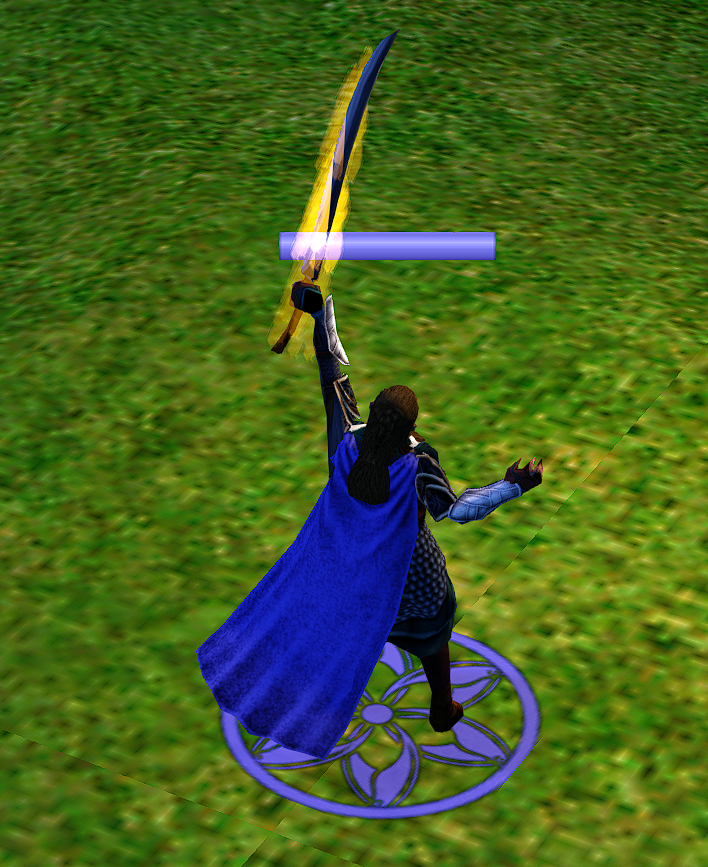 A brand new Glorfindel remoedl! He comes packed with tons of new particle effects,
including unique blood splatter, and a selection circle!
Elsewhere in the mod, I've posted the original LOME 4.0 soundtrack! Over an hour of some fantastic tracks composed for the original mod!
And finally! If you truly want to show your support for the mod, consider joining the Patreon! You'll be able to unlock the art book, soundtracks in high quality, and more! Just click the big button there! Thanks for everything, to everyone! Take care!