HAPPY BIRTHDAY TO... SHALL WE?
It's a bit of a shocker, but it's Illyriad's 5-yr anniversary.
Whilst the server booted up for the first time on the 21st of February 2010, players didn't get access until the 22nd; so that's the official start date for this grand journey.
In that time we've seen many, many changes to the game.
For those who weren't around at the beginning, here's a sample of what you missed from the early days...We started off with a "world tree" theme around the borders, with all the content placed inside large scrolls.
The town map was a very different beast.
The world map was randomly generated (rather than hand-drawn) in those days, so there were no rivers, no seas or lakes, no sprawling forests or mountain ranges and no regions; just a mish-mash of different squares. The world map, with Chat version 1 visible. Note the awesome way the arctic area blends so subtly with the rest of the map :)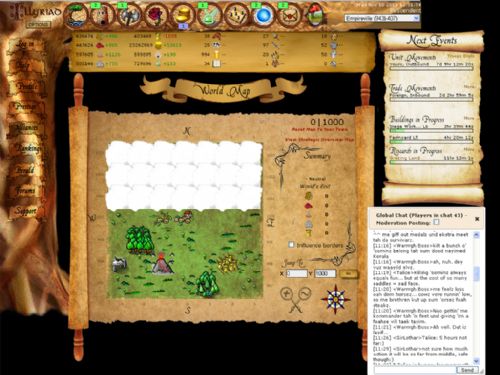 POP-QUIZ FACTOID BUZZFEED LISTICLE
During these five years, you have:
Undertaken some 62 million trade missions and traded 4 trillion Gold (4 thousand billion)!
Performed 21 million harvesting missions and nearly 12 million quests
Gone on 125 million military missions and nearly 40 thousand sieges for a total of 1.6 billion casualties
Sent 104 million ingame mails and spoken 334 million words in chat. That's the equivalent of the entire works of Shakespeare 377 times over, or the equivalent of 425 Bibles - in chat alone. I won't speak to the relative quality of the text ;)
287,000 players have been through the gates, settling 350,000 towns across 1,300 alliances
You have collectively played 22,364,898.12 hours of Illyriad
That's 931,870.75 days or 2,553 years!
During this 5-year period we have had just under 6 hours of unscheduled downtime, and 15 hours of downtime in total (including patches and server moves).
WHAT HAVE THE ROMANS EVER DONE FOR US, EH?
We've oft stated that we are applying learnings from our work on Age of Ascent to Illyriad. Some things you've seen, some you've not - a lot of have been slightly abstract around infrastructure and capabilities. They have all made the game better and run smoother.
However, today we'd like to share something even more concrete; and hopefully a little more exciting than the existing benefits THAT AoA development has provided to Illyriad, such as progression graphs and private chat (even if TC thinks graphs are exciting).
Please bear in mind this is early days and there is a lot more to come and improvements to be made. We are not yet at an beta stage and taking bug reports, but...
Illyriad needs a lick of paint...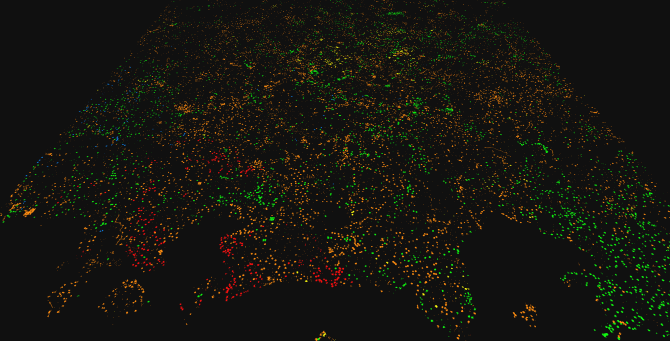 More interactivity....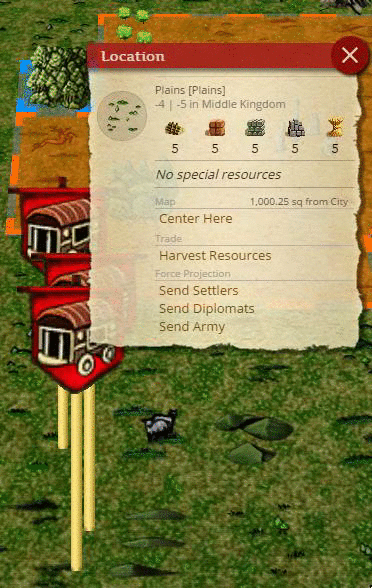 Different perspectives, showing where units are travelling to...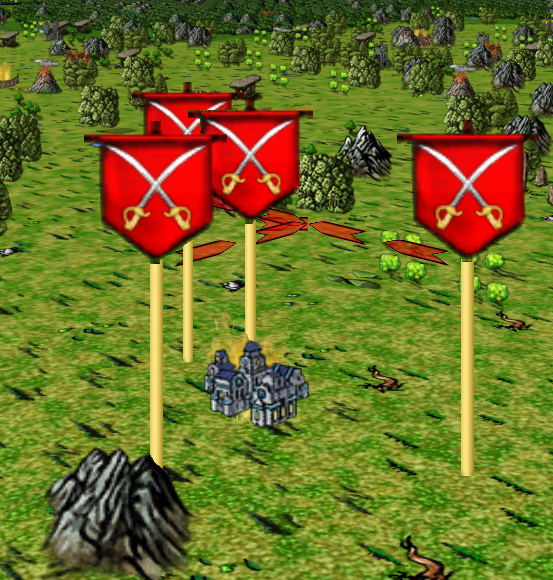 A grand strategic view of the whole world...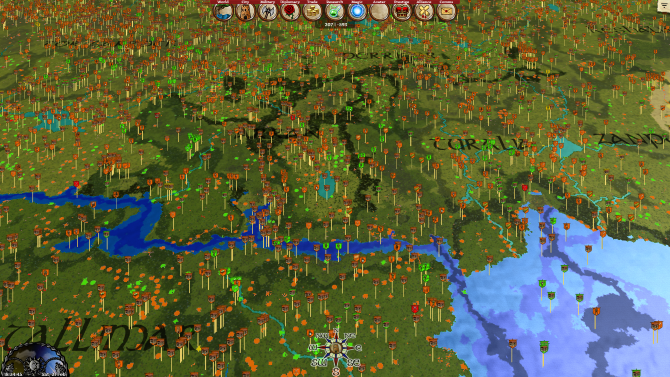 [
See larger version
]
Where the tactical map, strategic map and regional map are the same thing, and all full screen...
Where coastline and rivers look more realistic, and where the map can be viewed from different rotational angles to better see the lay of the land...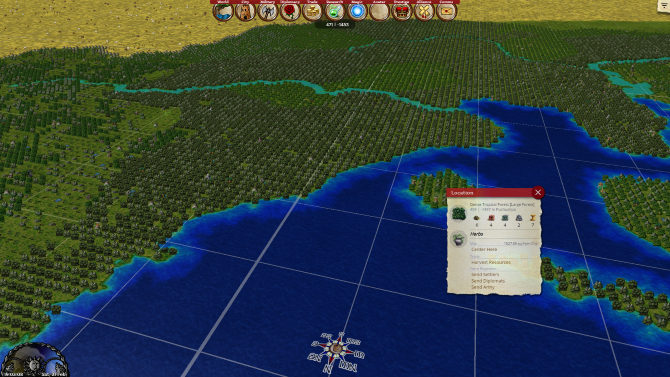 [
See larger version
]
And where moving around the map is fast, and touch enabled, pinch to zoom ready, and where the data is pulled from across the entire world - all visible at once.
Exciting times ahead!