II - The Game
I'm still working of course. I've been exploring a new few ideas and they're working out good. My first few experiments with curved platforms have been successful: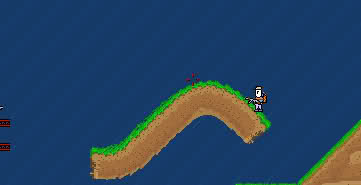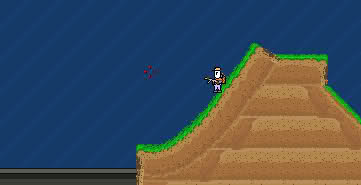 My zipline code has also worked out very nicely. I can connect several ziplines together and transition from one to the next.
As for other updates,
. started working on an attack dog ai enemy
. made changes to the sprite system so that certain sprites can be blown up
. added a whole bunch of tools to my in-game map editor
. updated the helicopter sprite, and slowed down the bullets shot by enemy AI.
ModDb profile
There are six videos in the video section.