Hey there folks ,
Quite a bit has transpired in the past month and I wanted to take the time to give you the down-low, before I get back to coding a making more assets for the game. I held a rift demo on the 28th of August at TwoFour54's CreativeLab facility (a great initiative on TwoFour54's part ! )
[The Creative Lab]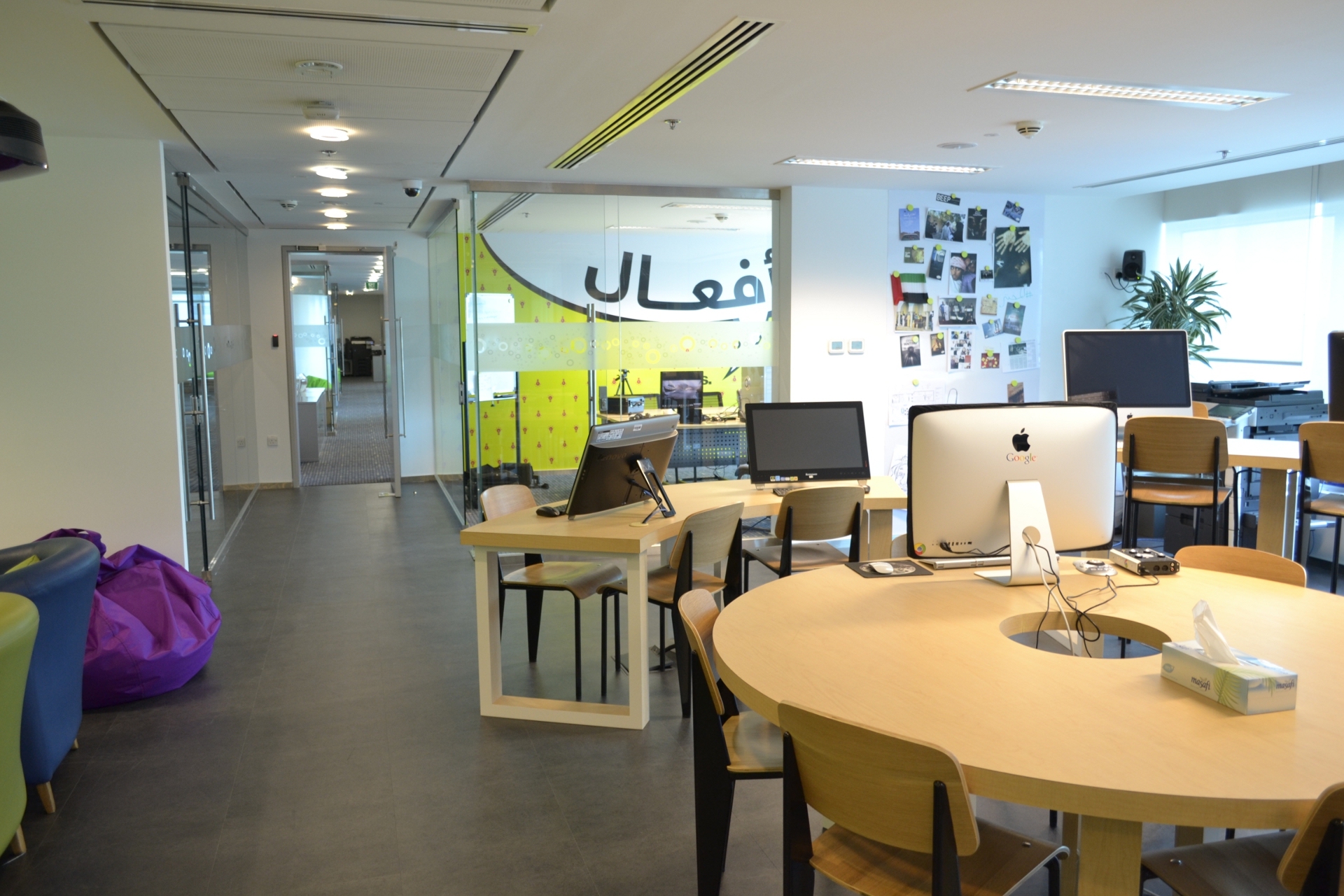 [Rift Setup]
Among others I invited the guys from IGN ME to come check it out , to my surprise it turnes out that they came to interview me about my game and not the Rift.It was a very humbling experience and I wasn't at all prepared for the interview.
[IGN ME Blog Post]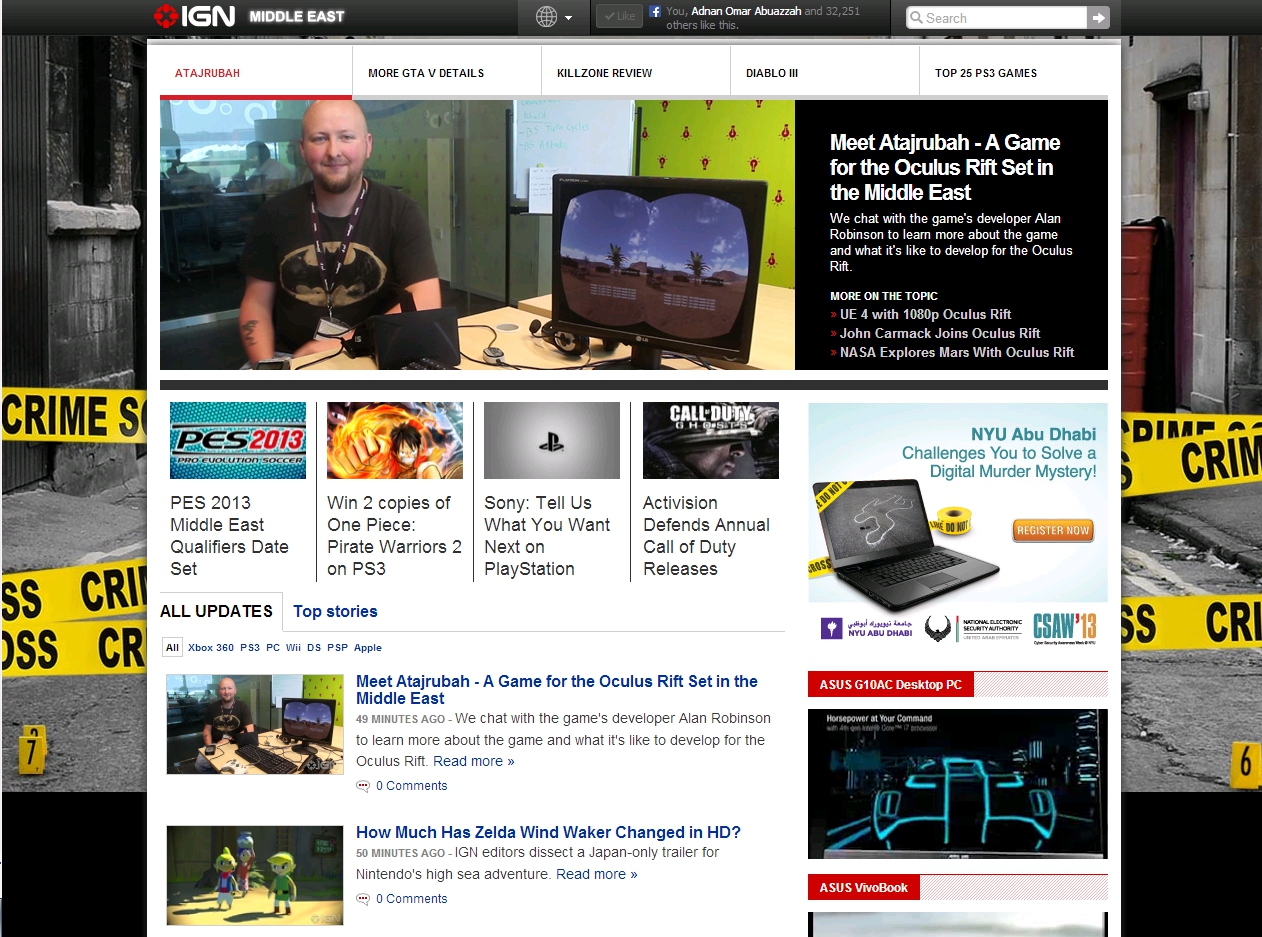 IGN Middle East Interview & Article
Me.ign.com
The Rift demo went well and I found myself demoing pretty much all day long :) It was great to meet up with other Game Devs and Gamers alike and much to my surprise everyone was impressed with the tech.
[Some of the Amazing People that attended]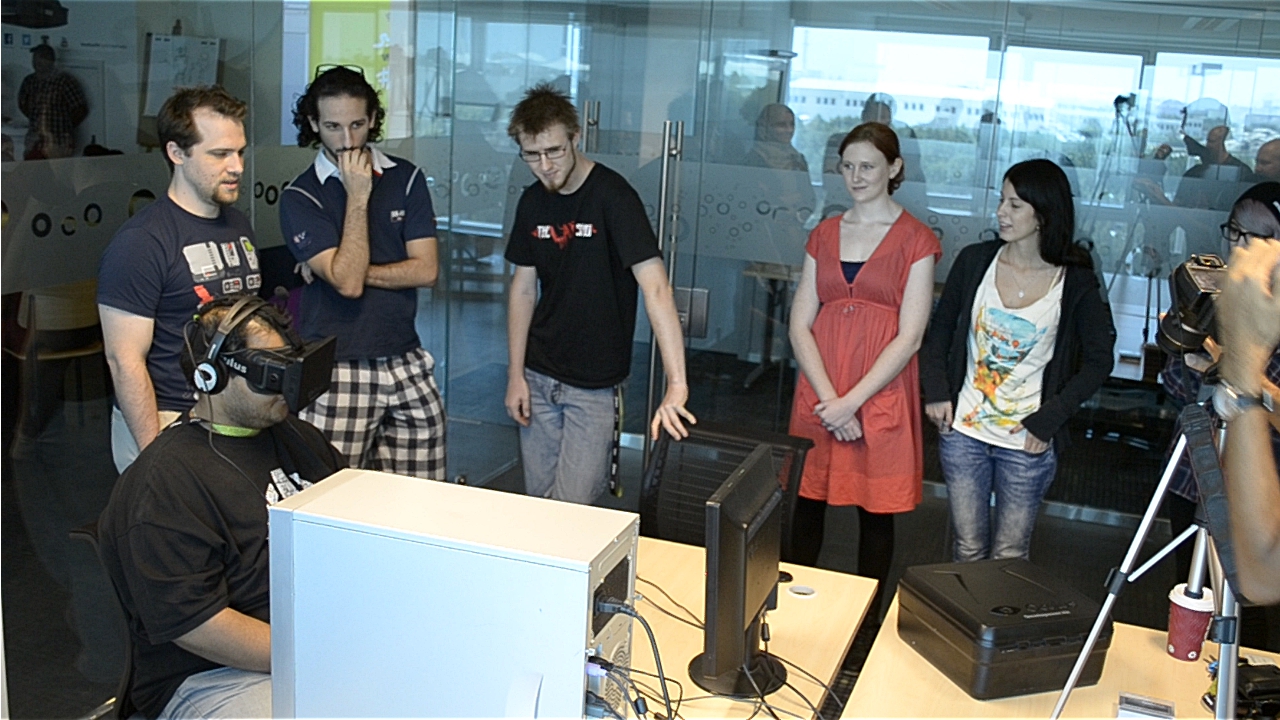 Another reason I set up the demo is so that I could show Atajrubah to the folks over at CreativeLab ,I wanted to see if I could get them involved in the project in some way.
I'm happy to say that the guys over at CreativeLab have offered to help produce the funding video for Atajrubah's IndieGoGo campaign (which I hope to launch toward the end of October).
With most of the footage needed already shot ( this is part of what has kept me so quiet this past month !) there are only a couple more things to shoot before thats taken care of.
I have also been feverishly working on the game and preparing it for IGN Con Bahrain (October 18 & 19th ) , the guys at IGN ME were kind enough to make this possible and I'm really excited to get out there and demo the Rift,Atajrubah and other Rift Demos.
Bahrain IGN Con details
Me.ign.com
Change Log and To Do

As part of my push for IGN Con I have been working hard on the game and have made the following changes.
Changes :
- Re-wrote and debugged the prototype crafting system.
- Added Gazelle and Crabs back into the game (With updated animations and AI code that works over the network)
-The player has the ability to pick up,move and then drop items.
- The player has the ability to throw rough stones that have been mined or collected.
- The player is able to kill Ghul , Crab and Gazelle
- Ghul , Crab and Gazelle corpses spawn and the player is able to gather resources from them for further use in crafting and survival (meat,bone, hide etc.)
- Added Pickaxe and Bow as collectible tools
On the to do list at the moment :
- Add Arrows as collectible items
- Add Rough Stone hammer as collectible item
- Add Water-skin as collectible item
- Expand the crafting system's recipe list to include the following :
- Pickaxe
- Bow - Arrow
- Waterskin
- Slingshot
- Add Furnace to game to further facilitate crafting of different elements
(Ores,brick elements etc)
- Add Fire to game to allow for cooking of raw foods.
Quite a bit to get done in a short amount of time but I think I can manage it :) I'll end this update off with new pre-alpha game-play footage and some player concept art from Irsyad (The most awesome guy to work with ! )
[Pre-Alpha Gameplay Footage]
[Player Concept Art]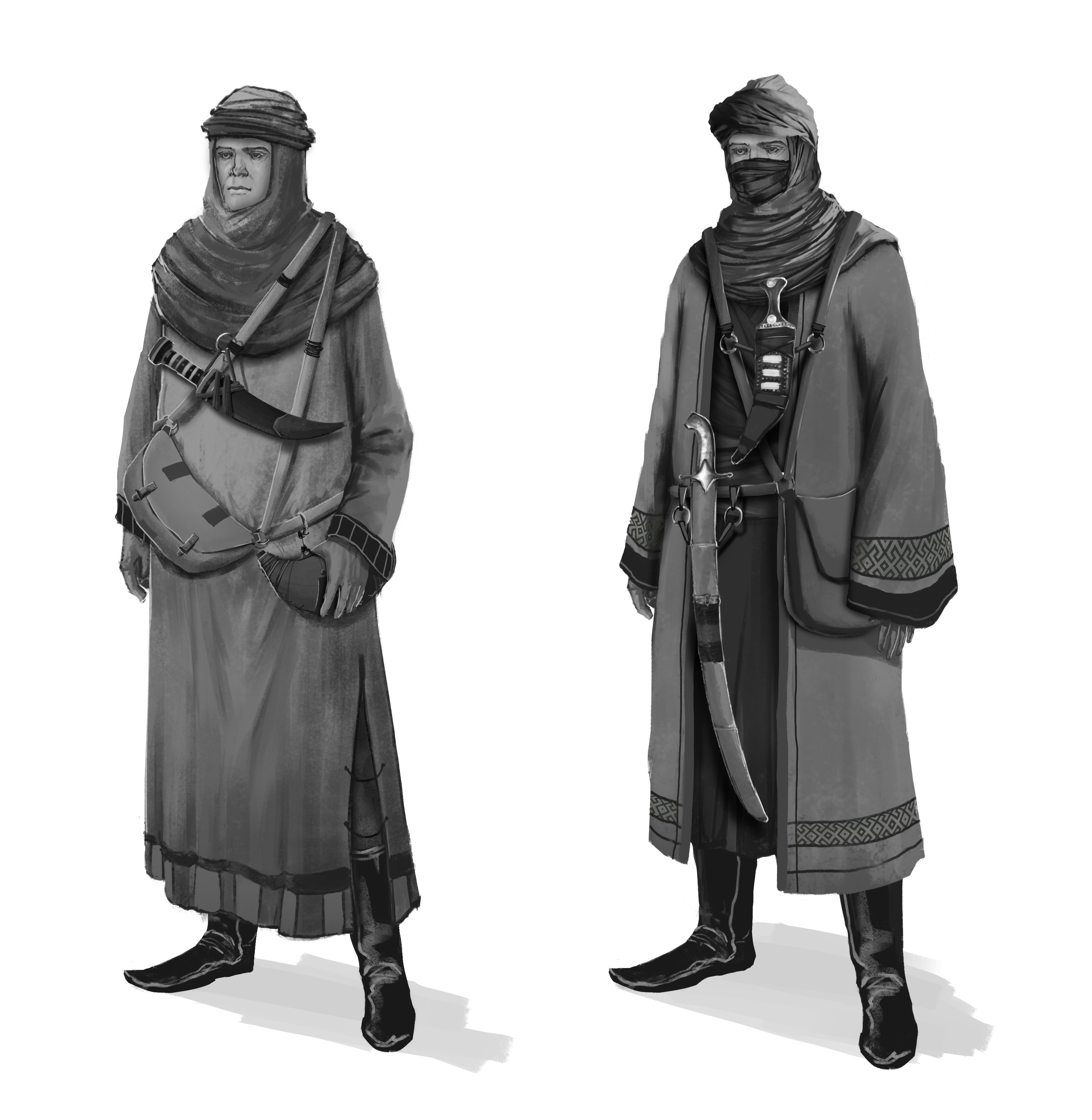 Thank you for taking the time to read this update the support is greatly appreciated !
If you like what you see please consider watching this project on Indiedb and Facebook , if you want daily updates on developments and behind the scenes stuff you can find me on Twitter.
Best Regards and Much Love
MrNexy