Hello to all the soldiers on the battlefields!
After some years we finally made it back, with new strength and a new team we continued working on the mod. And this time, we wont stop until we are able to release our work to you! Until then we will show you our progress and today, we will introduce to you some of the equipment which will be present in our first release...
Also we created a new page on facebook for you. We will inform you on every new update there as well!
To start with, we got the Sud Aviation SO-4050 Vautour II, a french bomber which is armed with four mighty 30mm Defa cannons and enough sace to carry up to ten 450kg bombs. You better dont wear an egyptian uniform when you see this baby on the sky!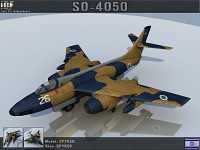 As the Egyptians need something against this bomber, we wil show you the SA-2 Guideline, which was the primary air defense for the Egyptian army in the sixties and seventies. As it was very common in the Sinai desert and across the Suez canal it caused many problems for the Israeli pilots.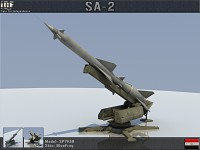 Last but not least we will finish this update with the MIM-23 Hawk, the Israeli anti-aircraft solution. It has up to three missiles on one station, which is a huge advantage to the Egyptian SA-2. On the other hand the MIM-23 is not that powerful in damage and range than the SA-2.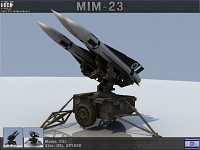 You should also visit or media section, where you will find exclusive pictures of the presented items, taken from the Air-Force Museum in Hatzerim: SO-4050, SA-2, MIM-23.