This past week, we have had some big updates on our Kickstarter page that we wanted to share here, too.
First, a deeper look at our Identity Trait system.
Our intention with this system is to create an in-depth roleplaying system, that acknowledges the full nuance in how you play your character. Since the amnesiac Subject 5 is an entirely blank slate, we wanted to give players the experience of discovering themselves - who they are and who they want to be.
Virtually every dialogue choice you make earns you points toward unlocking an associated Identity Trait, giving you a way to keep track of your actions and how you are perceived.
If you have played the demo, you know how Identity Traits can be unlocked in the character screen based on your actions. You then have the option to embrace them and make them part of your identity, or reject being defined by them. Some traits – like Inquisitive and Sentimental – can be embraced regardless of your other traits. Others – like Diplomatic and Confrontational – are mutually exclusive. If you pick an exclusive trait and start developing your character in the opposite direction, you will eventually get the choice to switch that trait.
As you progress in the full game, more Identity Traits will become available, including complex traits. These complex traits allow you to combine existing traits into one rare trait. For example, if you have embraced the Pacifist and Compassionate traits, you are well on your way toward unlocking the complex Virtuous trait.
As you may have noticed, your companions each start off with two Identity Traits. Each time you make camp, they will have developed new traits or replaced old ones depending on events and relationship changes affected by your actions.
Over the course of the story, they too will change. From initial reactions of denial, anger, bargaining and sadness, to different paths of acceptance (if things go well). Each companion, if alive, has 4 different end states with further variations within each.
We are so very excited to let you all experience the final version of this fun, complex story mechanic!
Secondly, we revealed the player character's super suit.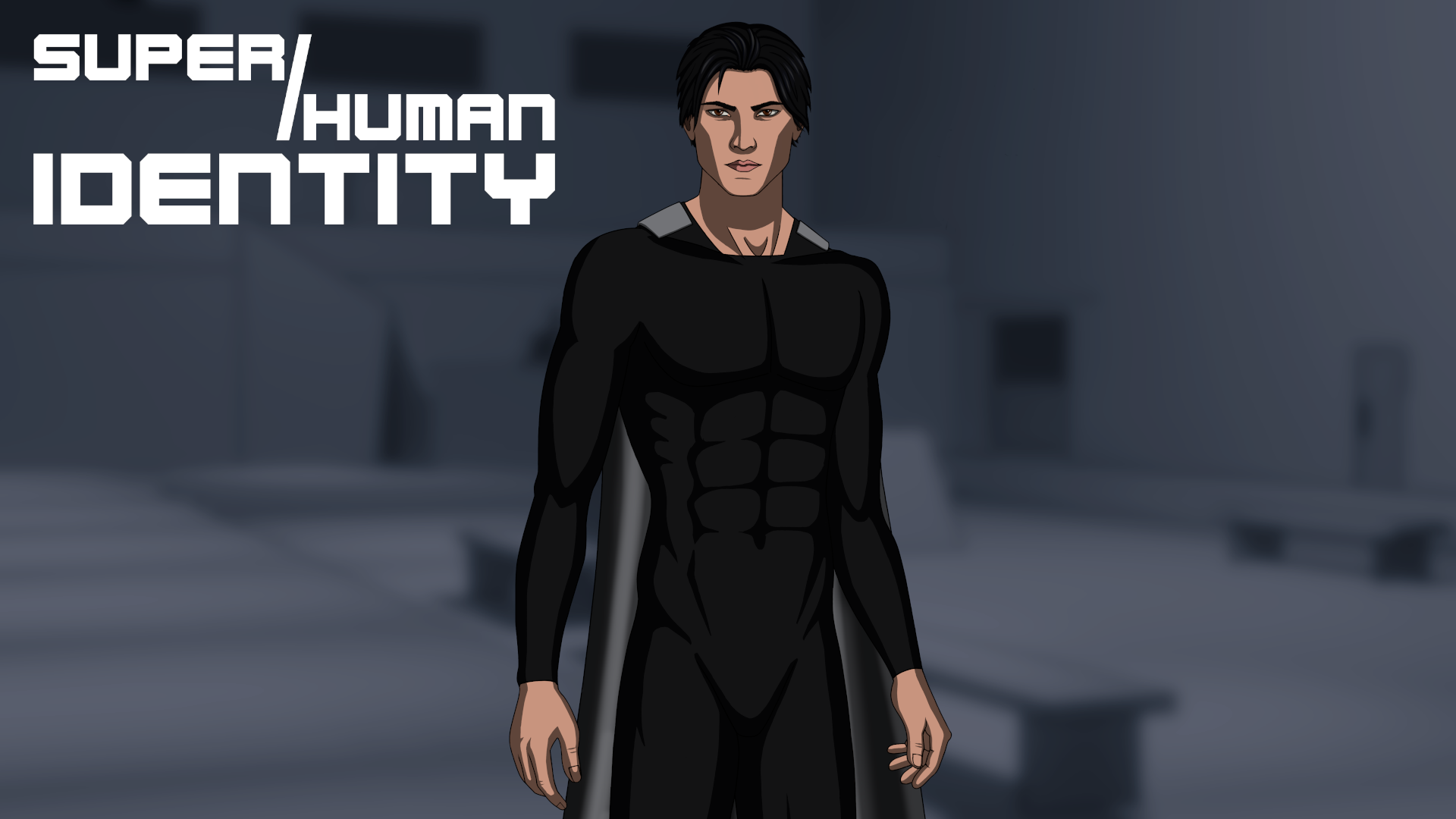 Sure is a step up from the hospital gown.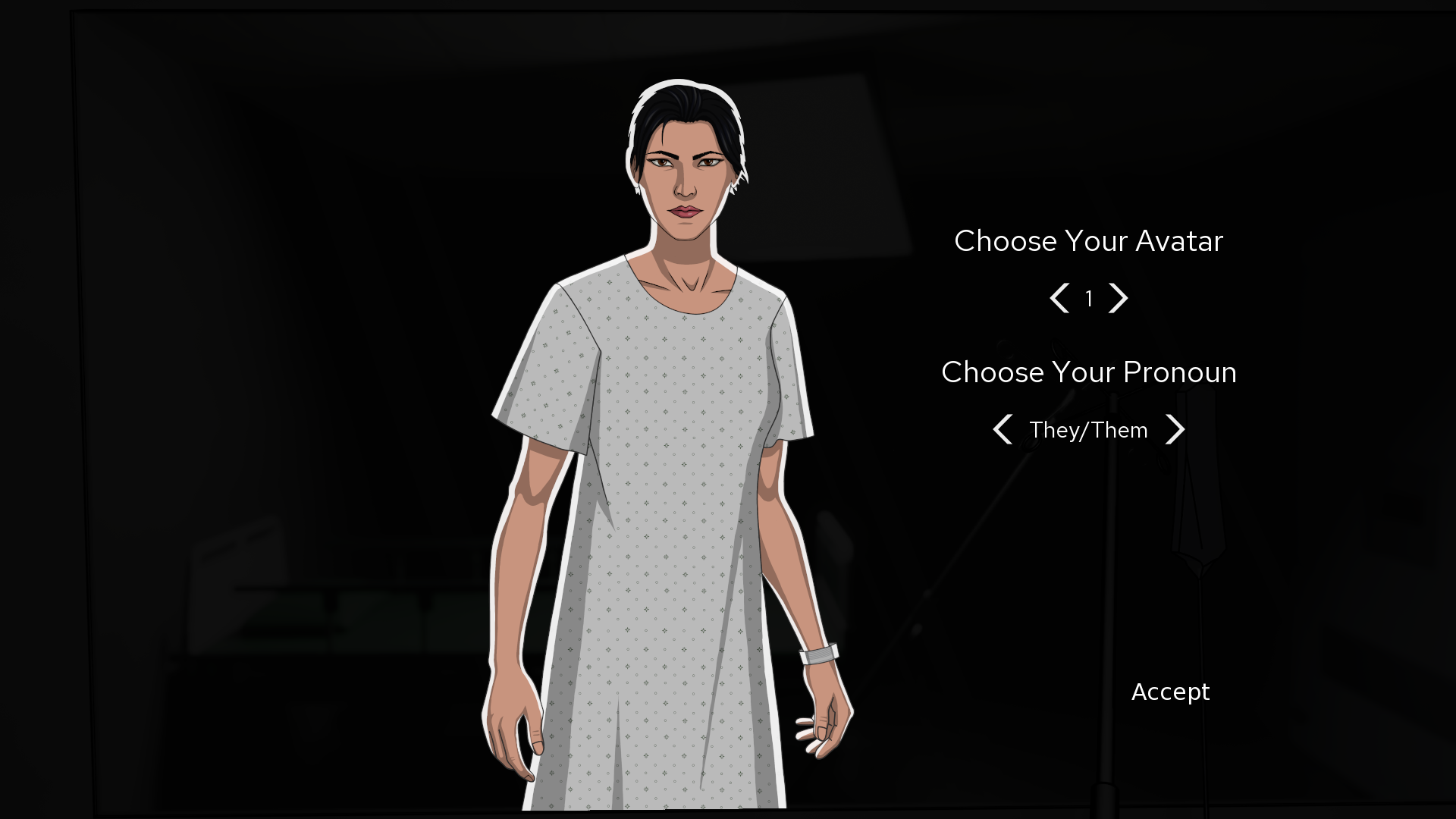 If anyone hasn't played the demo yet, but still wants to know what to expect from the game, there is now a review of the demo up at VN Game Den.
With only 72 hours left, our Kickstarter is at 90%. We're going strong. Just a little more, and we're there!