Hi!
UI get improvement. Besides the buffs and debuffs icons, on the last active enemy PC picture (or the last person that you talked with) there gonna be a small icon that helps you identify what type of person it is – synth, human (cyborg) or total mechanic (robot). That helps more accurately choose the combat's method. For example – PSI attacks or all kind of plasma-magnet weapons more effective for mechanics. But for organic and some part of synth this weapon not effective at all.
If NPC does not have avatar picture yet, you can see this temporary solution (looks like pixel outline).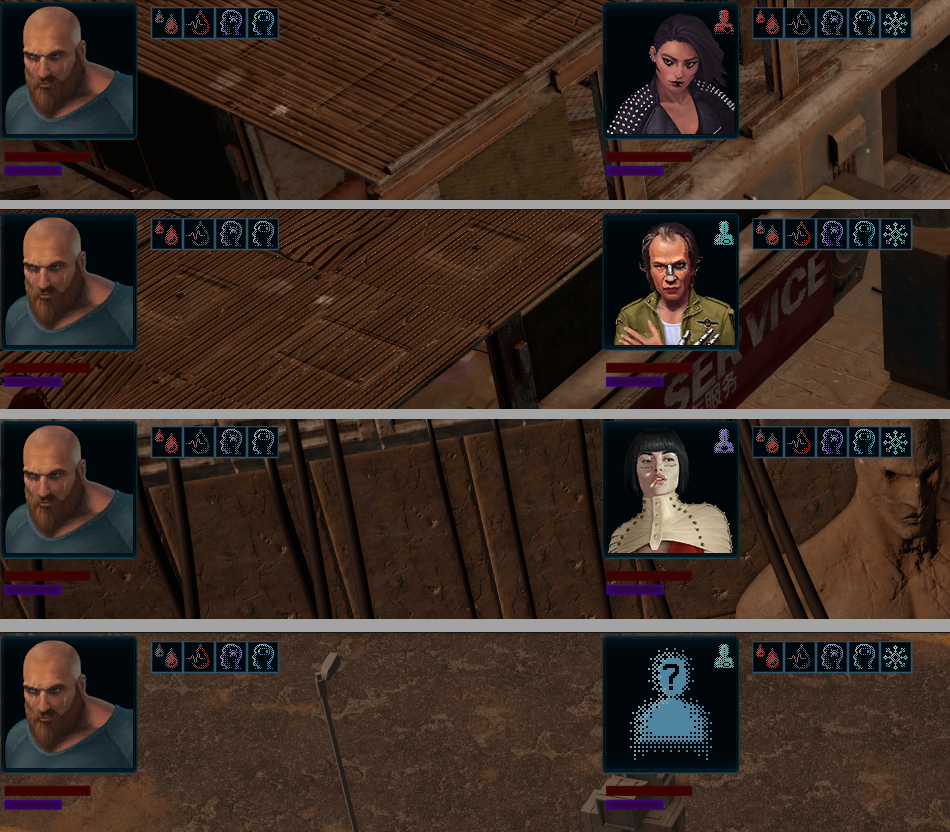 Common icons are finished like a stealth, burst attack, science etc. Also some psi abilities got icons too. But locations still in progress.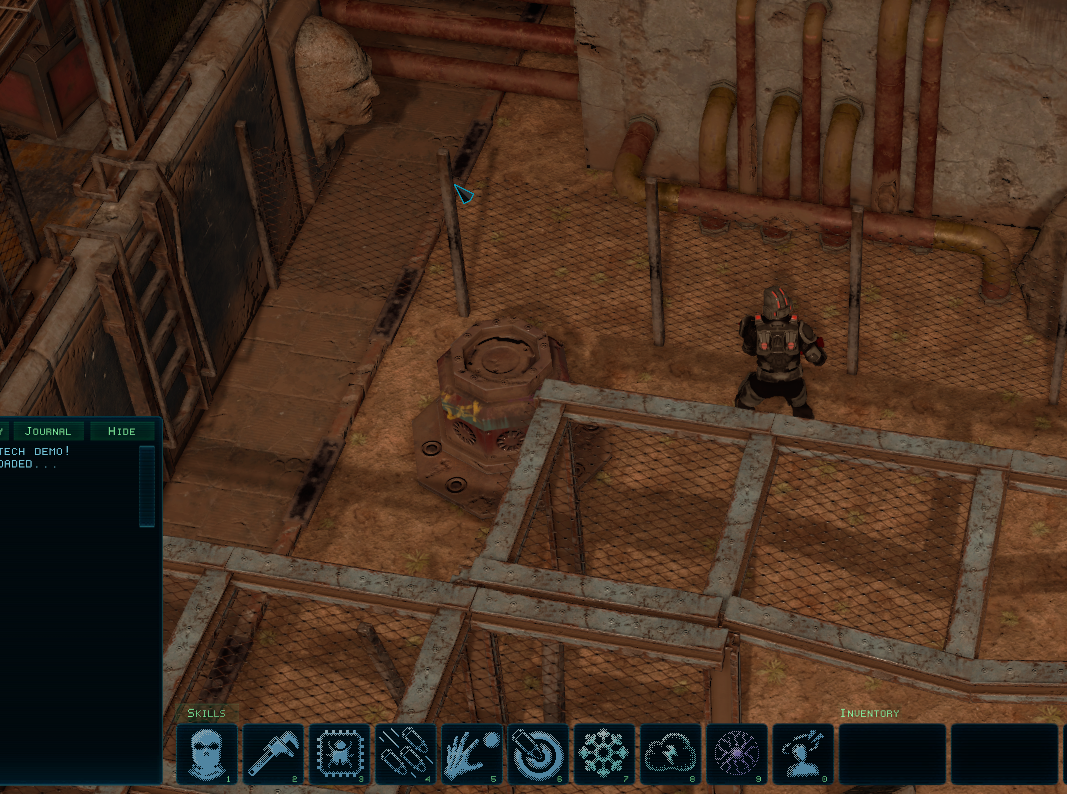 Thanks!