Hi everyone,
ICEBOX:Speedgunner v1.0.30 is now available on Steam
It includes some small changes to the game. Read on to find out what's inside.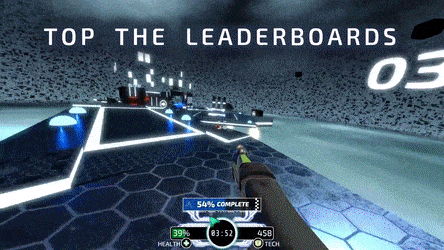 The main changes involve reduced timeouts on Steam Leaderboards & fixing a bug where Leaderboards would be 'double-loaded' in Steam.
Hopefully most of these changes should not create any noticeable differences to players, but if you do come across an issue please send an email to icebox@gamesofedan.com
Patch Notes
Fixed an issue with double-loading leaderboard for Steam version
Reduced leaderboard timeout to 10s. Sometimes Steam can take it's time updating the leaderboard. Hopefully the previous bullet point will help.
Preparing OSX & Linux builds
Changed default Cursor dimensions to make for a reasonable size on OSX
Changed File Verification system to operate differently for different platforms.
Minor changes to the key-binding controls menu.
Adding Czech translations. Still more work needs to be done here.
Thank you for supporting the game!