Adelaide, Australia (ACDT) - Developer Games Of Edan today announced the release of "ICEBOX: Speedgunner", coming to Steam on October 18th 2017 (PDT). The Steam store page is now available for wish-listing with a shiny new trailer and live on-stage demonstration. To celebrate it's launch, the game will be 10% off during it's opening week starting Oct 18th.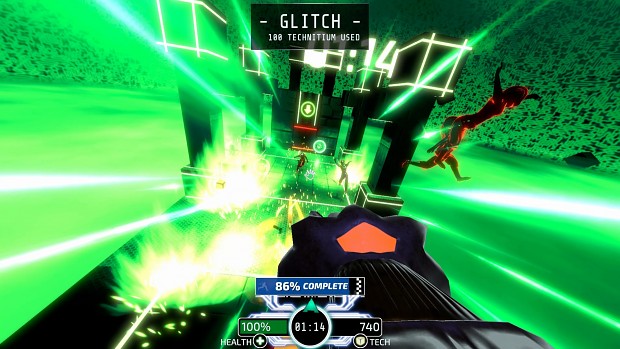 ICEBOX:Speedgunner sees the player carving an ice-cool path through a brand new 3D Platforming FPS, cutting corners, dodging obstacles & eliminating guards, in a battle to escape the ICEBOX, before it's permanently shut down. The player will race the clock, hunt the Central AI and leverage run-and-gun gameplay to navigate a digital labyrinth, top the global leaderboards and become the Ultimate Speedgunner. Inspired by the "Brain in a Vat" thought-experiment, games including "Deadcore", "Mirror's Edge", and movies like "The Matrix", "Tron" and "The Running Man", the game explores the concept of escaping your own virtual prison.
Sam is the architect of the ICEBOX, a covert technology designed to control the human mind. But he always feared his invention may fall into the wrong hands. So he planted secret backdoors as insurance against any personal incarceration. On the eve of final testing, the technology was stolen and Sam's son was kidnapped. The child's brain was wired into the ICEBOX in a failed attempt to decrypt the system. The child was soon forgotten, resigned to a protracted hibernation.
After years of inactivity, the ICEBOX was suddenly restarted...
The player is cast as Sam's son, initially trapped inside the ICEBOX. But with the help of an outside hacker, they'll embark on a quest to destroy the Central AI and escape the ICEBOX before time runs out.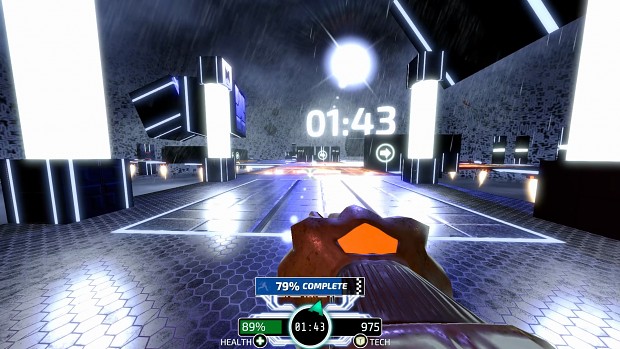 HIGHLIGHTS
SPEEDRUNNING: Race the clock to become the Ultimate Speedgunner
LEADERBOARDS: Compare your mastery on the global Leaderboards
RUN-AND-GUN: 3D platforming combined with fast-and-light FPS
GLITCH MODE: Manipulate time, gravity and engage protective shields
DOUBLE-JUMPS: Carve an ice-cool path using double-jumps
PROCEDURAL GENERATION: Unlock an infinite number of level layouts
PROCEDURAL MUSIC: Dynamically managed using an 'intensity' meter
IN GAME NARRATOR: Get assistance from an outside hacker
GAME+ MODE: Complete the Campaign to unlock features like Dash and Jet Boost
QUICK INFO
RELEASE DATE: US (PDT) - October 18th 2017 2pm
STEAM PAGE: Store.steampowered.com
PLATFORMS: Windows (initial release), Mac/Linux (later release).
PRICE: USD $9.99 (Launch Discount 10%)
RELEASE TRAILER: Youtu.be
LIVE ON-STAGE DEMO: Youtu.be
WEBSITE: Gamesofedan.com
IMAGES: Gamesofedan.com
PRESSKIT: Indiedb.com
PREVIEWS/REVIEWS: Request a code via distribute() at Dodistribute.com
Games Of Edan developer Carmine Fantarella is available for interview.
EMAIL: Please contact icebox@gamesofedan.com
TWITTER: Games Of Edan - @GamesOfEdan, Carmine Fantarella - @CFantarella