Set in the Ancient Greece of mythology, Icarus invites players to become punished mortals who fight at the behest of the Olympian gods in an epic battle to kick each other into the sun. Avoid the Chimera as it attacks with deadly fireballs above the Acheron swampland. Evade the legendary Hydra above the Aegean Sea, beneath the towering Thera volcano on the picturesque island of Santorini. Use powerful weapons and call upon the wrath of the Gods to smite your opponents and be the last one standing.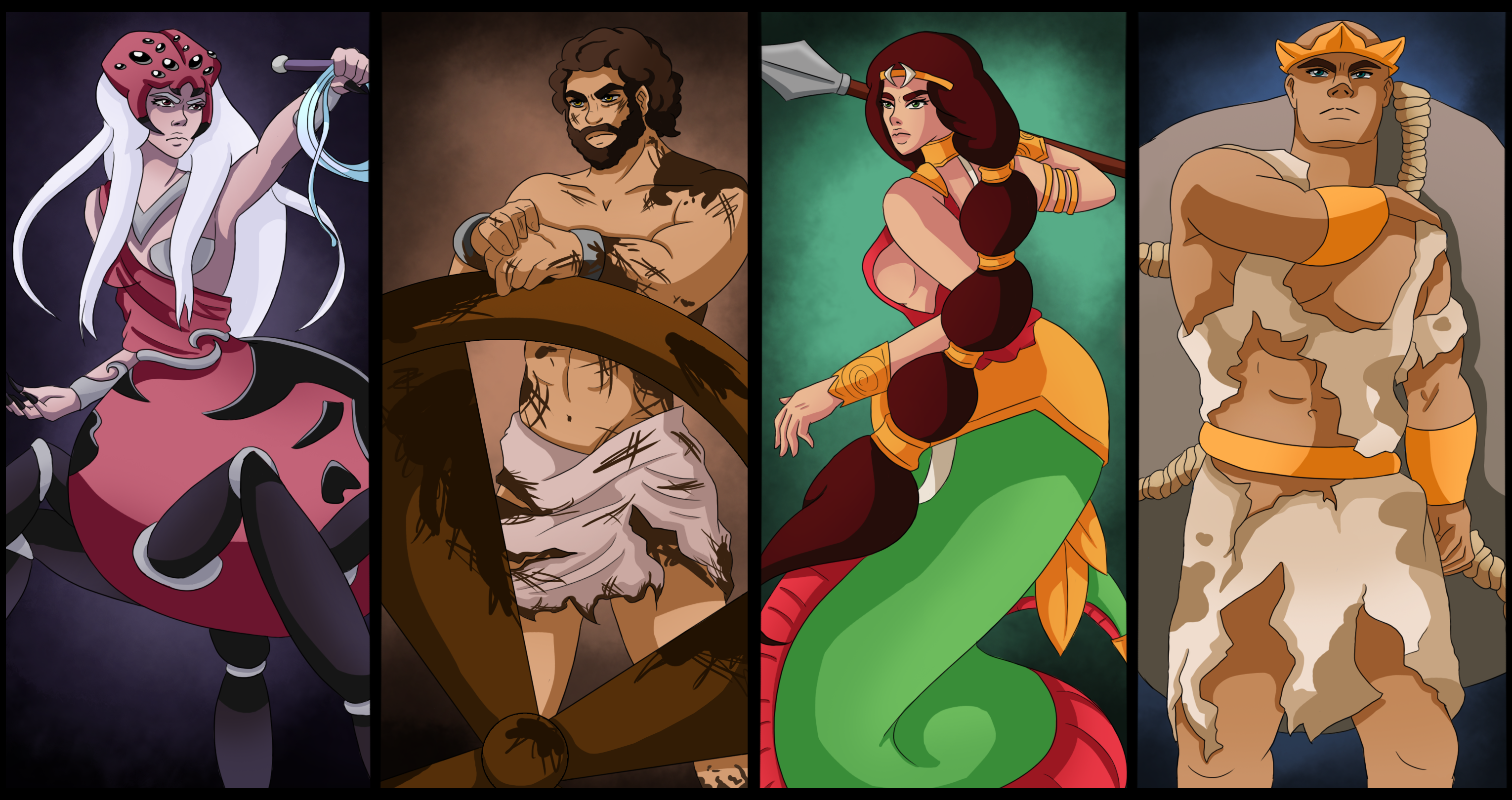 Take control of your mortal as you battle across a scrolling landscape against friends or a robust AI. Adversaries will quake with fear as you use a variety of moves, and weapons such as Ixion's flaming wheel or Lamia's poisoned spear, to ensure that your enemies burn in the sun. Take too long to defeat your foes however and the gods will grow bored and look to force a winner with Sudden Death. Call upon your patron god for help once per battle in a time of crisis… Hearing your piteous plea for help, your god will unleash a devastating storm, or attempt to drag your enemies to the Underworld.
Icarus is an indie brawler by Maximum Crinkle Games – a group of five developers from Brisbane and is designed to be easy to pick up and play. Icarus is for players who want to belt ten types of hell out of their friends… or who just need to settle arguments! Kick your friends into the sun and burn them to a crisp. Download the game for free from:
IndieDB: Indiedb.com
Official Website: Icarusvideogame.com
Follow us on social media at:
Facebook: Facebook.com
Twitter: Twitter.com

Follow the development of our title ICARUS at:
Facebook.com

© Maximum Crinkle Games 2015.