I Want to Read NDA Document and EULA and Continue create Content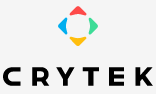 To Create my Projects or Contents
Not CLIMB, Not Trilogy Crysis Not Remastered, or some else projects. For Games and Children, but it this the first bee silent not loud, and buying my Engine Graphical Software and what speaking gmbh crytek for me or something else, my nickname cryazik and i sometimes to create painting on Editors. I want to Earn Award, whats to speaking company Crytek or EpicGames but this Moddb is not knowns. Did we want when do going me and Earn Award this Awards someone have not. Me Thats I Want to Earn Award.
Dear Crytek, This is Continue Letter for your Company and i want to known how to beggining Legal copyright my projects and did we know about Awards, i want to go to your company, and i didn´t know whats a undeground stones, on open GMBH Company for legal bussines, i have i a little Citizens, not awards
and i waiting for your next letter and watching tweeter although I don't have.
And I Search staltech gmbh team when developer computer game, in this web site moddb have two- three maybe four screenshots and i want to search this team, i a long ago not to search this team OOO Staltech
where is the team is now did we know this projects, projects OOO STALTECH.
Crytek please send me on Outlook Live@aliens3801outlook.com