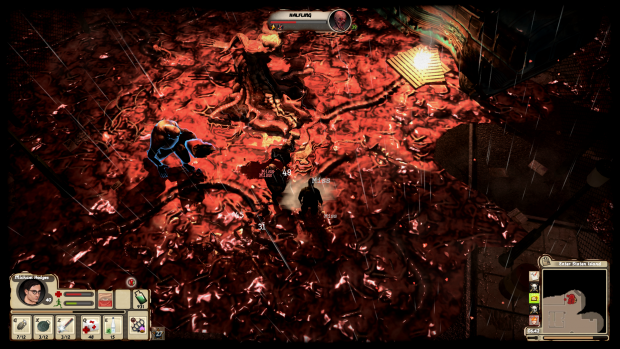 I Shall Remain Beta Update is here. We've been working hard for the last one and a half month to push in many of the feature and content we planned to have, as well as some of the suggestions you had and debated in the forum. We succeeded in most of the things we aimed at and that's what makes this release special in our opinion. Following are the key elements of this release:
- Finished main story content and quests
- Initial character background perk selection on new game
- Hardcore mode
- Three new aberration units
- Enhanced attack mode
- 20 more secondary trainer quests
- Flares can be used as weapons
- One more unique weapon
- More quick events
- More achievements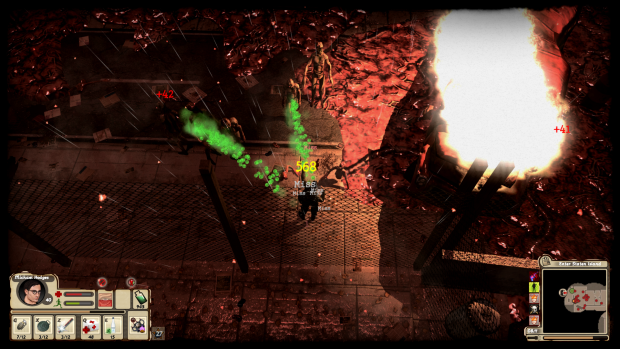 To people who want to get a good feel about this new release, we suggest them to start a new game since there have been changes in many aspects throughout the game content and logic.
One thing to mention also is the fact that the default input has been changed, we use now Right Mouse Button for Enhanced attack mode in both camera controllers. The second controller uses Alt to rotate the camera around the character and Middle Mouse Button to rotate the character around itself.
Another thing to mention is that the updated animations for the main character and the teammates are 95% done and will be in the next update.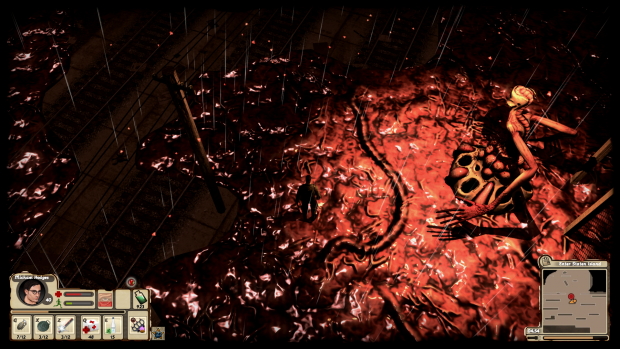 The list of the major fixes and changes made for this version
- F1, F2 set different camera perspective in both camera controllers (the F2 setting is more top/down and will allow players to see more of the map but might decrease performance in some cases).
- Sleeping makes more sense now in game's economy (you gain % experience for a certain amount of time after you wake up for the whole team).
- Added the option to use the Antidote item
- Brightness option added (can only be set from main.ini for now and it's only a testing option 0-100, default 50).
- Contrast option added (can only be set from main.ini for now and it's only a testing option, 0-1, default 0).
- SmoothFramerate option added (can only be set from main.ini for now. Might decrease performance so use carefully. Should allow us to get away of the tearing effect on the screen when running 0-1, 0 default).
- Teammates request help only if they are under your control.
- Promotion quests added to trainers.
- Atomic preset added.
- Added 3 new quick events.
- Bosses use a fixed level now, they won't scale with your level anymore
- Added new 5 bosses.
- Added new note form Chain about aberrations.
- Add perks choices at the start of the game.
- Translated texts for mutations and infected description
- Save game difficulty and hardcore option for each game.
- Option for game difficulty and hardcore choice when starting a new story game.
- Save/Load for the selected perk.
- New Prologue game modes start by default with Normal difficulty and hardcore off.
- Fixed for teammates stand at the wrong height when entering a map
- Fixed "Experience bar doesn't update when trading (main character only)" issue.
- Fixed "Selecting the level up doctrine with the respective window opened won't update it immediately (neither will switching between panels)" issue.
- Fixed "No more experience when buying back" issue.
- Fixed the show cursor logic for ranged weapons.
- We show the range for ranged weapons in tooltips now
- Fixed "When dragging the extra backpack it hovers the items under the mouse as well; occurs in personal and NPC inventory as well" issue.
- Fixed "Pressing escape when reading a book closes the book and the inventory, but, when reopening the inventory, the book is still opened" issue.
- Fix game crash when Andrea try to heal and no medical kit available.
- Logic for crawler egg spawner added.
- Redesigned part of Options UI
- Newly born crawlers have regeneration mutation by default.
- Implement logic to change the active squad member in dialog window via line selection. Will go through all the dialogs that requires it and change it at a later time.
- Zombie crawler aberration base logic is in.
- We now show doctrines alias in quest objectives.
- Window design adjustments to: infected, journal, quests and character.
- Fixed a bunch of map issues reported in the forum
- Less stamina on level up and as endurance bonus.
- Clear info from infected window controls when exit to main menu.
- Add sort rank for unarmed weapons.
- Crawler aberration added.
- Halfling aberration added.
- Mantis aberration added.
- More detailed backpacks tool-tips
- Fixed "encumbrance icon appears when loading the game (backpacks related)" issue.
- Added Invulnerability quest event to be use in Prologue.
- Fixed a crash that happened when we loaded Staten Island cause of some trees outside of the map boundaries
- Added effect for egg hatching.
- Lisard area is bigger now, once spawned he will come for you (fixed the issue with the quick event starting but not the boss).
- Small fixes regarding doctrines, game actions and attributes skills info.
- Small adjustment to tank part Spawner (fixed the issue with the tank part spawning inside the tank)
- Reset the game correctly after we are killed in survive mode and hardcore.
- Fixed "carry Michael quick event won't finish" issue.
- Aberrations won't get killed on instant kill.
- Set bosses and aberrations levels to be fixed, not player dependent.
- Secondary attack for tall aberration.
- Fixed bad grass generation for The road to Ellis Island map.
- Fix for a crash where Andrea would go to revive a teammate but not getting close enough to him.
- Adjusted some materials for some NPCs which had it wrongly set.
- Added "infected gets level by killing squad members" features.
- Added "shake camera" quest event.
- Fixed "gain read book achievement when kill enemies" issue.
- Adjusted wrong physics in some of the maps (might improve memory usage a bit)
- Fixed "damage wasn't correctly calculated for unarmed weapons" issue.
- Adjusted profile list size.
- Show "talk to CJ" radio line only if you control CJ.
- Added doctrine bonuses: flares ignite enemies, flares fuel cost reduction.
- Flares have a chance now to get thrown on fire and burn infected around (if you have a doctrine learned to a certain rank).
- Add doctrine bonuses: flares ignite enemies, flares fuel cost reduction.
- Replaced tree1 with a new kind of model. Should fix the tree animation issue we were having in some of the maps.
- The profile name now appears in main menu screen at the bottom, application version in the right.
- Goons are removed from the map/minimap after you kill them.
- Aberration amount to heal in one go dropped to 5%.
- Aura doesn't apply to the unit that has the mutation.
- Atomic smoke added to all other maps.
- Aberrations correctly generate loot now upon dying.
- Make Bayonne Bridge subway functional (fixed the issue which didn't allow players to use that metro entrance).
- Added unique knife weapon.
- Added 8 new end story achievements regarding game difficulty and hardcore settings.
- Aberrations taken into account for slow motion effects.
- Adjusted snipe rifle shoot sound, was too loud.
- Goons save correctly now in Ellis Island map regarding the choices you make about them.
- Fix "strange value for weapon range in weapon tooltip" issue.
- When we get close to an interactable tank we are shown the message to interact with it.
- Enhanced attack implemented (right click now shoots special attack).
- Tall has the invisibility mutation for units around him in an area...if you are close enough to it, it wont apply.
- Weapon screamer adjusted for better damage.
- Zombie Buster sound is not so loud now.
- Fixed start quest and recruiting issues with Patrick Russell and generally recruiting teammates