WARNING: This is technically a bit gory.
For a while, the player has been a sci fi battlewitch, on a power, revenge, and adrenaline high in INTJ-turbulent fashion. But now, she's the remnants of a psy-soldier, re-animated by the flames of a dark magic she discovered. And she's ON FIRE.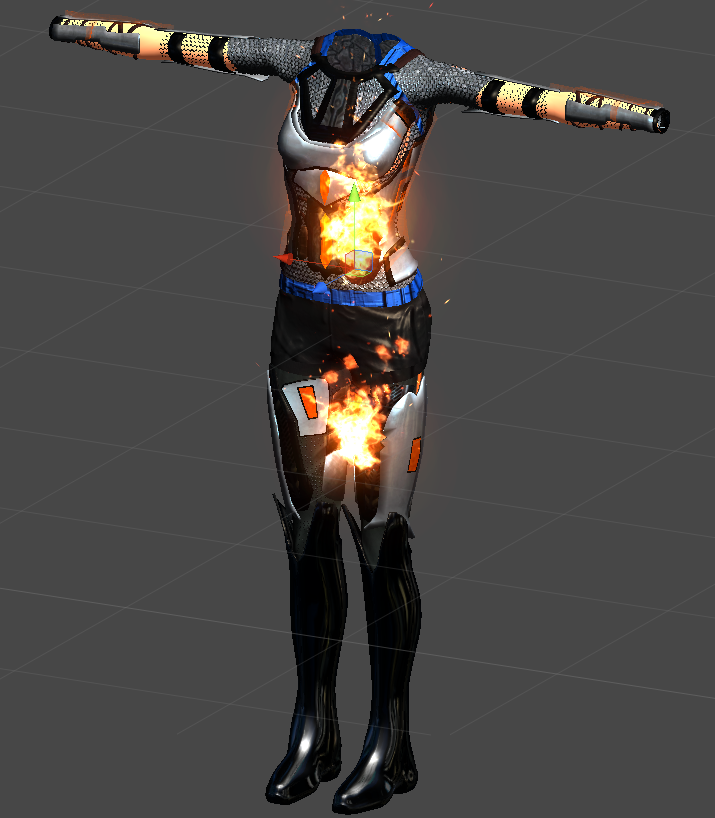 The armor, cloth, and skin cut away where the flames come out: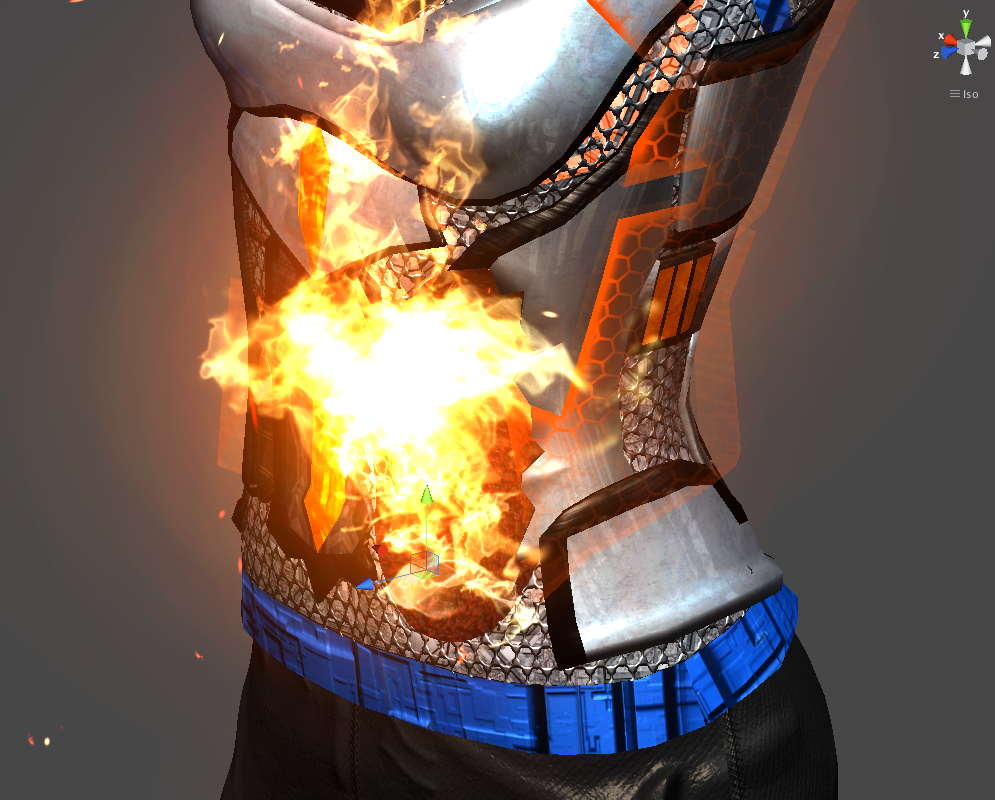 I'll probably add more gashes and dents to the armor later.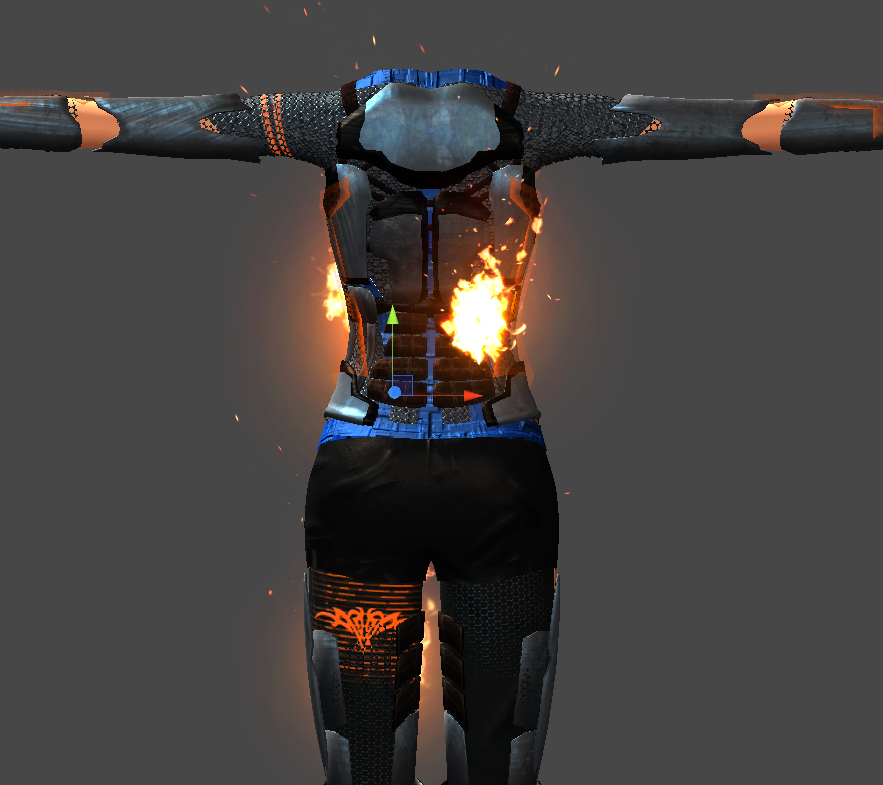 Blood effects! As shown in the video, it appears to "spread" as it increases. Red blood gets added as the player takes damage, and green blood gets added from being near monster blood sprays.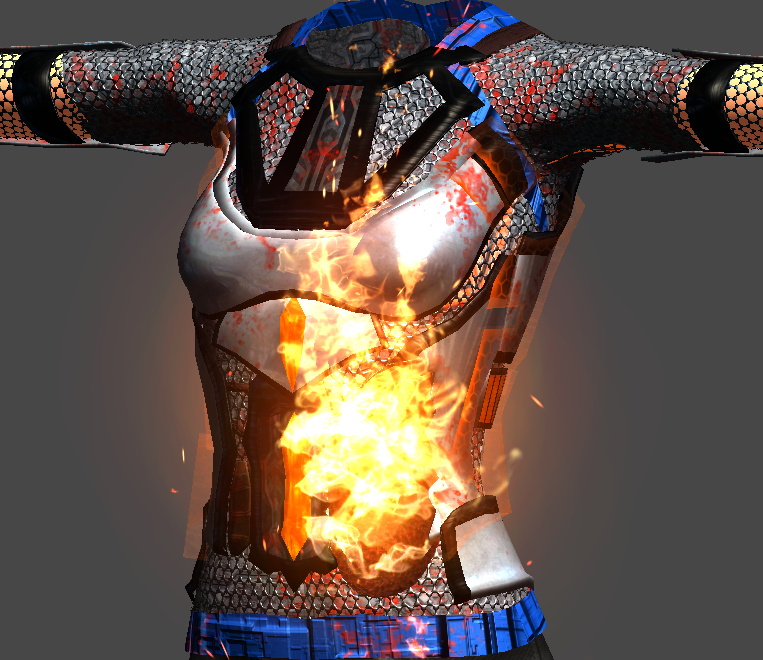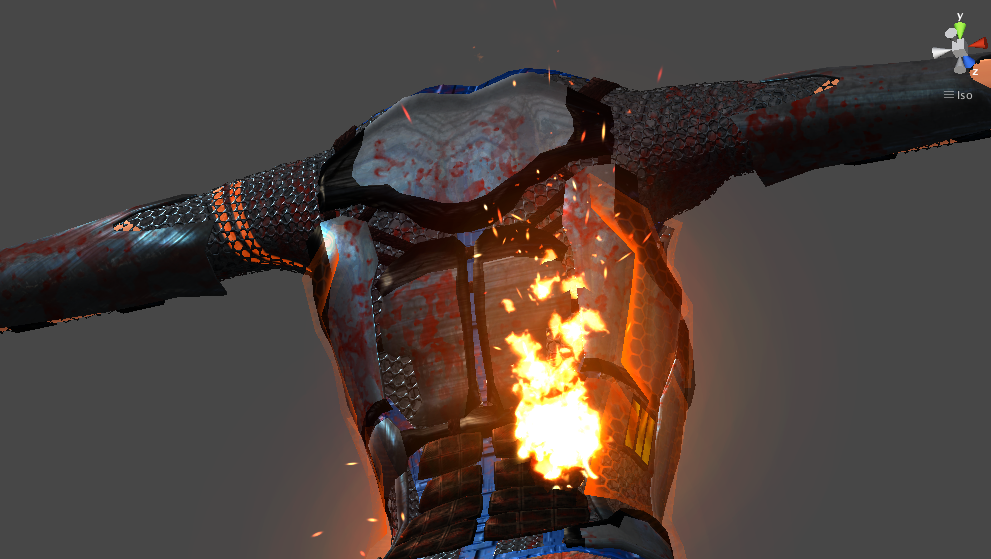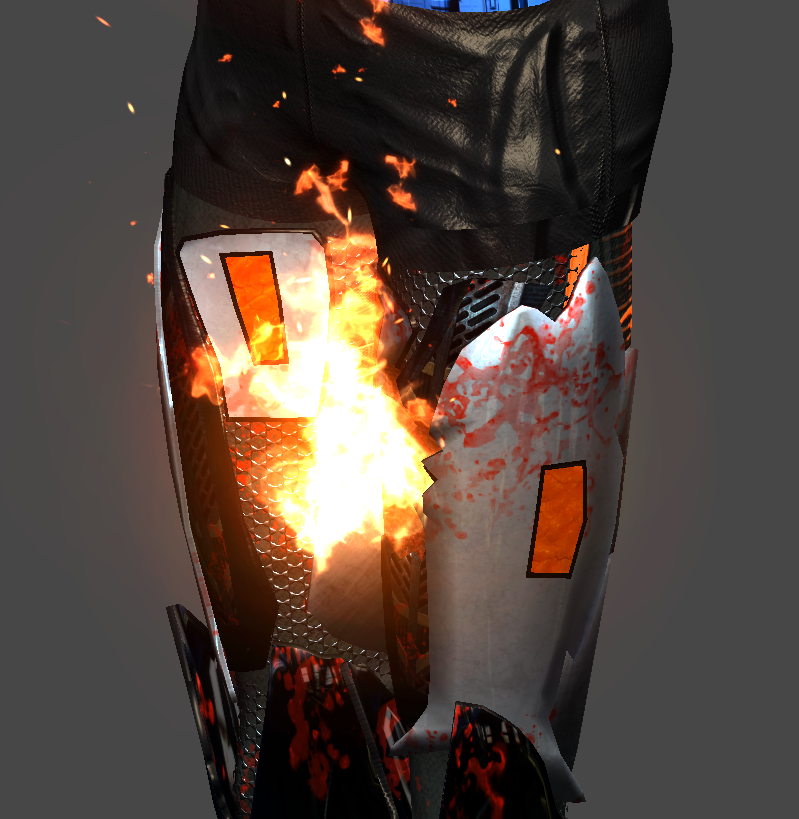 And here's with the ice effects turned on! This is for when the player gets hit with an ice spell and gets slowed for a few seconds.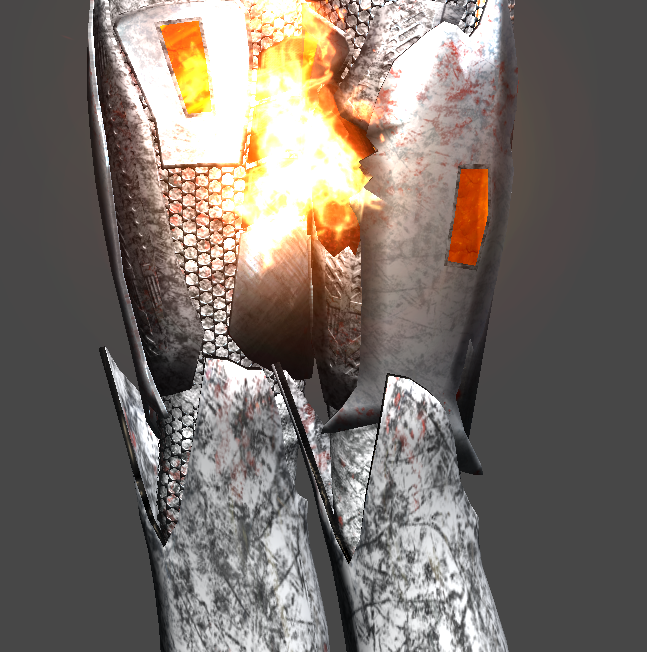 Thanks for checking it out and have a great week!