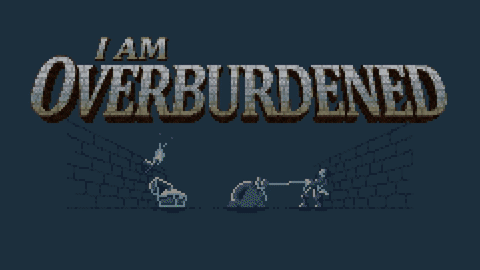 Hi there!
I've just released another update for I Am Overburdened.
It is now at 1.1.4. and received quite a few enhancements since the first major update ;) .
And a big +
Currently it is 35% off for a week as a special promotion so you can get it for 3.25$ (may vary based on region).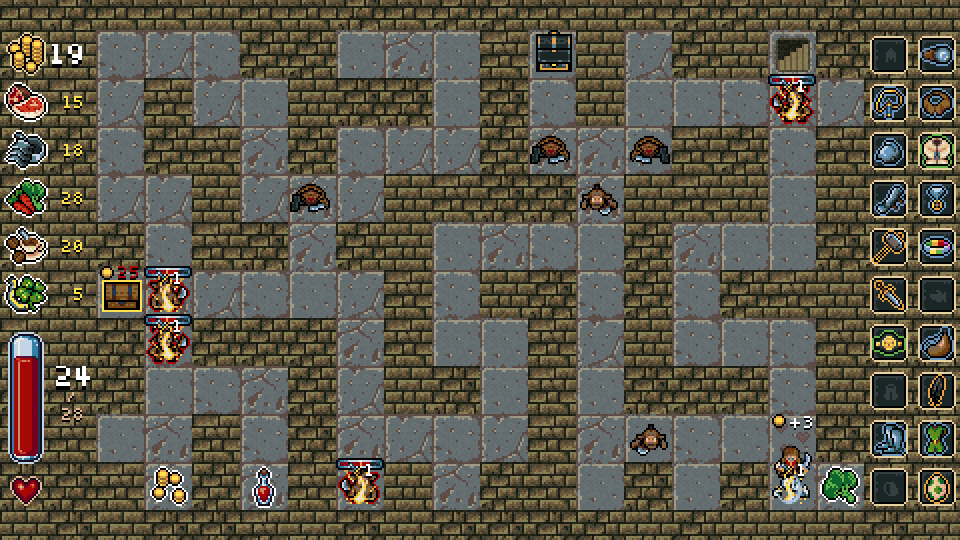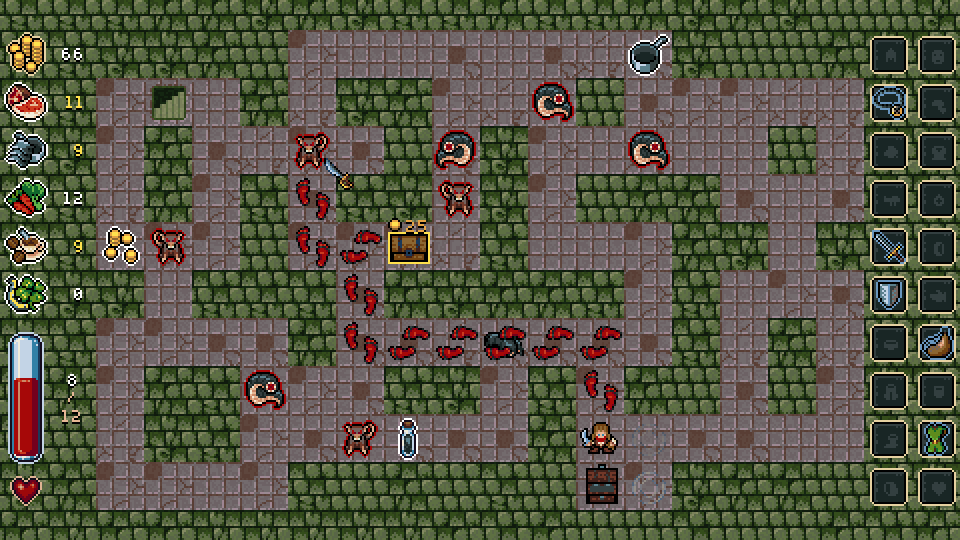 You can buy it at Steam or at itch.io.
Latest additions
Elite variant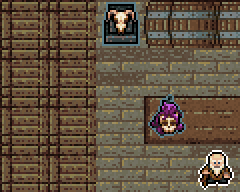 There is a new "decoration" in the inn. If you complete the game twice on normal or on nightmare difficulty you unlock the skull candle. Once lit, there will be one tougher "elite" monster on each dungeon level. If you completed it before the candle will be unlocked automatically.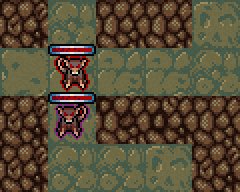 I don't consider this a new difficulty as it is a variant working on both levels, but if someone finds nightmare too easy :P or too painful :( with normal not being a challenge any longer it can spice them up ;) .
Ease-of-use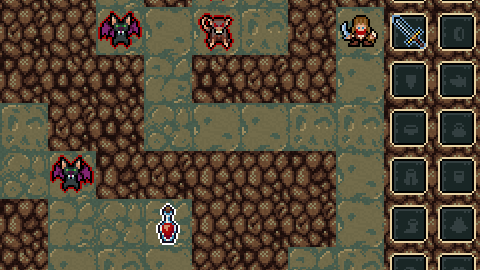 The most requested UI enhancement was inventory screen access through the in-game inventory bar. Plenty other UI and mouse control enhancement found their way into the game (e.g.: the handling of speech bubble fade-out effects are not instantaneous when using the mouse).
Effects beef-up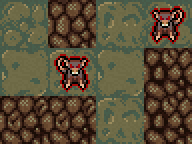 Both the battle effects and the level entry (player spawn) got a little more love. The later one especially got many complaints. Hopefully from now on the player will be instantly recognizable when reaching a new dungeon level.
Fixes & fine-tuning
There were some annoying problems which were fixed with this build. Rendering and input handling works correctly when the application is not in focus and there was a more serious item skill problem too (dodge wasn't canceling some penalties & de-buffs even though at the end not suffering the hit causing them) which is history now :) !
The future
As always I have quite a few plans for the future of the game! I would like to add more variants (like the Elite or the Treasury) in the near future and for the next big update: saving. Don't worry no save scamming, this is a roguelike after all :D . This feature would only allow you to suspend and close the game any time and be able to continue later on where you left off. I already started work on this major addition.
Sadly I don't have the capital to pay for professional localization yet, but who knows how this promotional week turns out, fingers crossed ;) !
Thanks for taking the time for reading my post and for checking the game.
Take care!