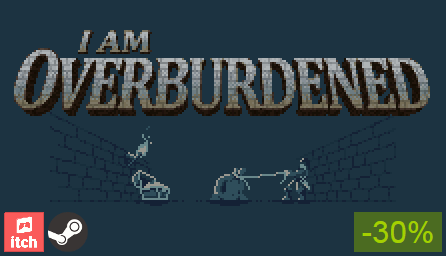 Hello everyone!
I've just released the first major update to my latest game I Am Overburdened. Now with version 1.1 it has full mouse support and a lot of new content :) !
Currently it is taking part in the winter sale with a 30% discount so you can get it for 3.49$ (may vary based on region).
Thanks for taking the time to check it out.
Have a wonderful holiday and a happy new year.
Take care!