Big news here on HZPA Channel! Today we'd like to introduce you our new born zombies. In fact, in the videos we previously released, you may have noticed that there were some issues to know which zombie you control, how to differentiate the different types of zombies... But this is past, thanks to our brand new "fully-colored-cartoon" zombies!
Firstly, we decided to add COLORS to the zombies, and that includes different colors according to the types of zombies: we figured it would be easier to identify them in-game. And those are bright greens and blues! We hope to do the same with the other gameplay elements to highlight the "cartoon" side of Hollywood Zombie Pinball Apocalypse.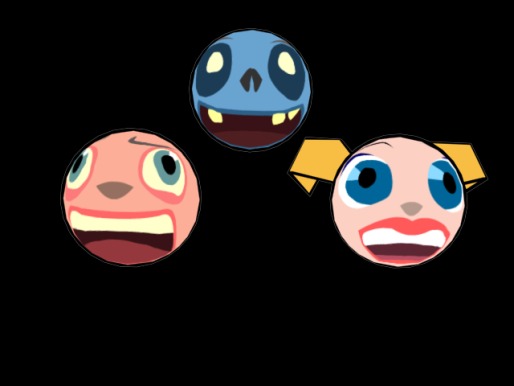 Besides, we also added a black outline to produce a "cel-shading-like" aspect. The result is really encouraging, and the global game looks cleaner. We intend to use the same technique for all the gameplay elements, so as to accentuate the difference with cosmetic decors.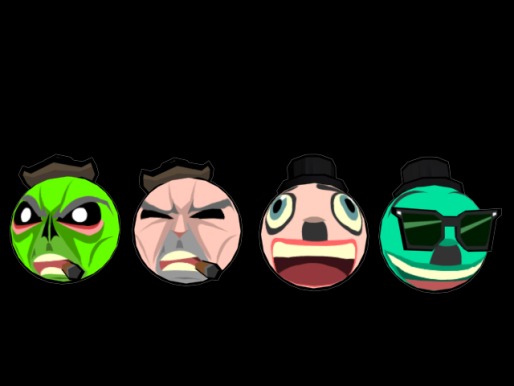 Above, Clint Eastwood and Charlie Chaplin in both their human and zombie version.
Finally, we decided to draw less detail on our rolling zombies, because it appeared that players couldn't see the texture subtleties in-game. The shapes are incidentally perfectly round with very simple textures on it. These changes concern both zombies and humans. The player will be able to see his zombies with more detail in 2D pictures all along the game.
Hope you'll enjoy these first tries in our new style!