Hyperthread() Update
v0.4 and the new launcher (v0.2_ZL) are dropping tonight!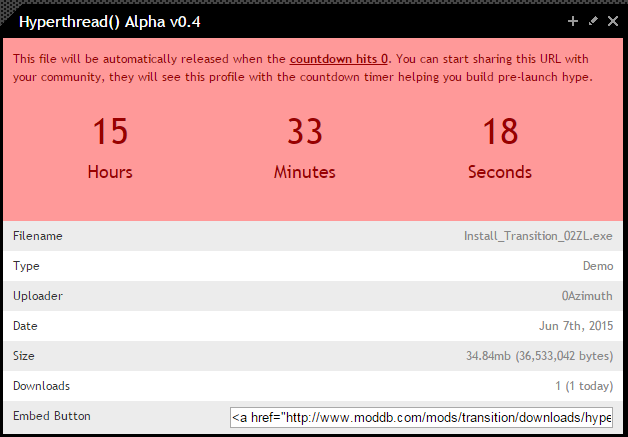 What's new in this update?
First of all, there's the brand new launcher. I got a lot of feedback from all of you about the old launcher, so I rebuilt the mod manager from the ground up with a new UI and your requested changes.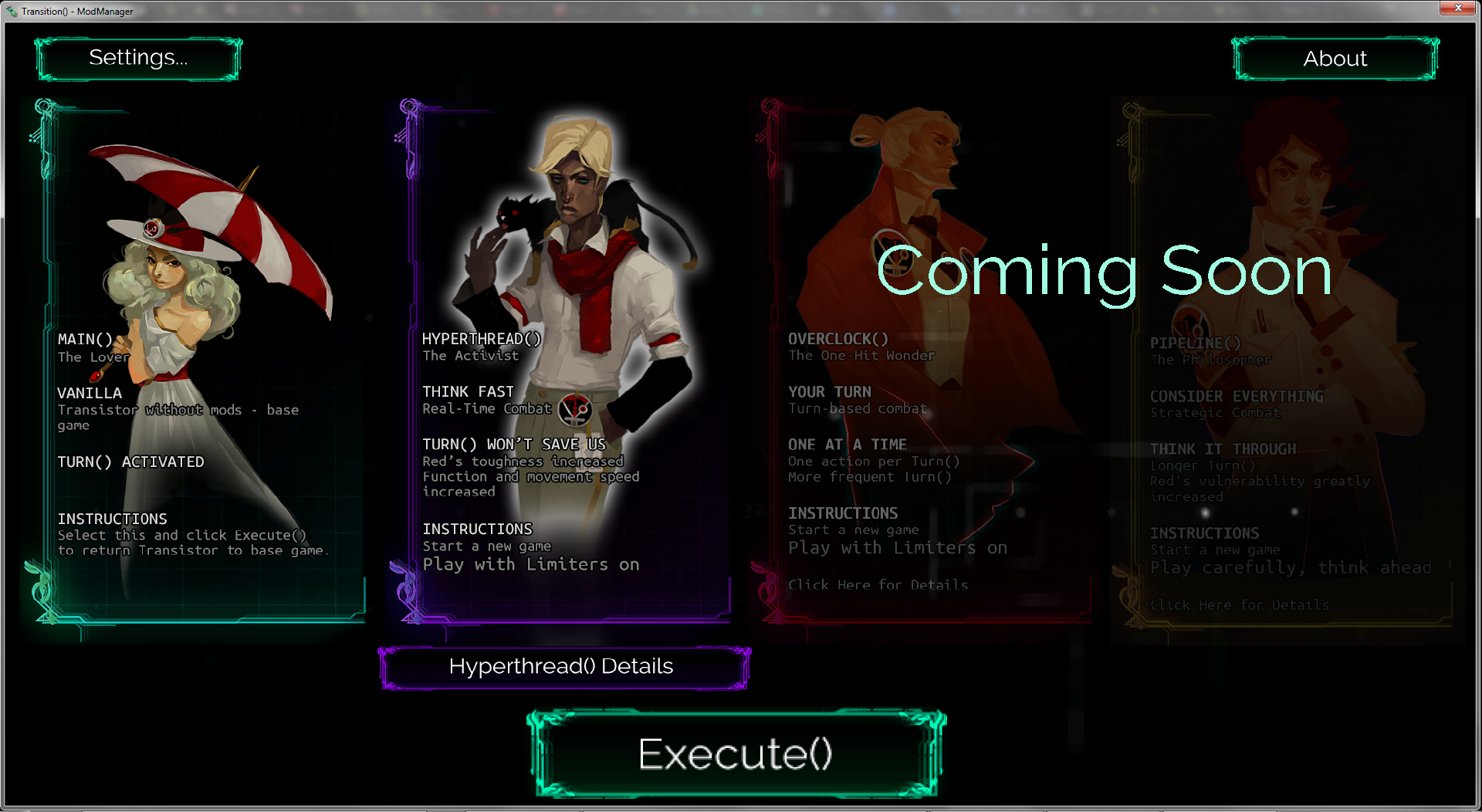 There's plenty more coming for the launcher, too. In future updates, I'll continue adding UI improvements and animations (I'm thinking that I'll format the launcher to look like an OVC terminal), re-adding the sounds from the old launcher, and including any other settings you'd like me to include. Right now, that Hyperthread() Details button doesn't do anything, but in the next update, it'll give an overview of the changes Hyperthread() makes to the base game. Overclock() and Pipeline() will have buttons too.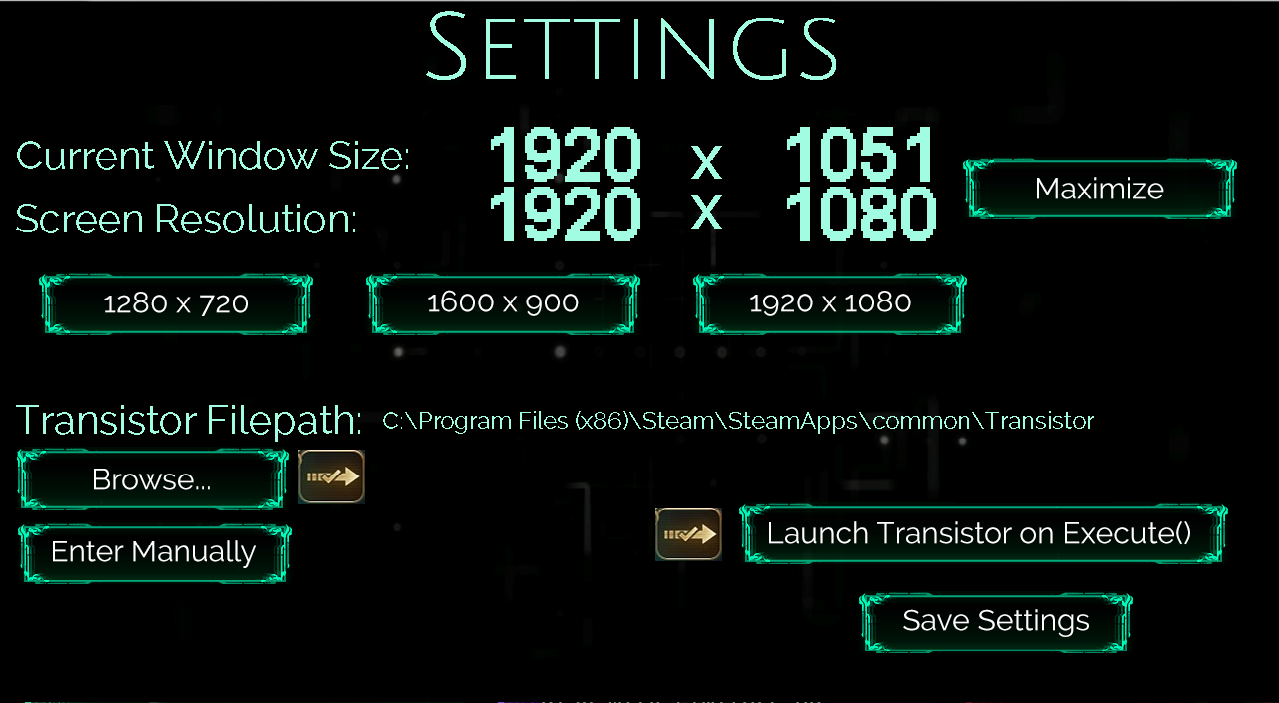 The settings screen is a work in progress, but everything you see here is functional! As you've requested, the mod manager now supports custom resolutions, custom install paths, and launching Transistor automatically on mod installation! Let me know if you'd like any other settings added (and don't worry, the UI on this screen will be cleaned up soon).
What about Hyperthread()?
Hyperthread() mostly received code updates in the background that prepare for the new version of Switch() (which is being completely replaced and recoded to more accurately fit Hyperthread()'s gameplay style) and Royce / Copycat (both of whom currently don't work, unfortunately). There were also numerous bug fixes, text updates, UI changes, crashes removed, and function tweaks.

You can read the full changelog for this update right here.
As always, thanks for playing, have fun, and feel free to leave me feedback, comments, or suggestions!