On Aug 31, 2012 I posted Hyperspace Pinball on Greenlight in hopes to get it published on Steam. I didn't launch any kind of upvote campaign; I thought being on the Greenlight portal itself was enough at the time (shows what I know about marketing). It had its share of page views and comments, but it looked like it would never get close to enough votes. Over the months that followed I lost interest in trying to Greenlight it because, after seeing all the other amazing games submitted to Greenlight, I decided mine just wasn't Steamworthy. I abandoned the submission without taking it down, and turned my attention to a Desura release. The Android and iOS versions meanwhile were still getting at least dozens of daily downloads combined on their respective markets.
Fast forward to February 3rd 2015: I got an e-mail that Hyperspace Pinball was Greenlit! This was a big shock to me because:
I didn't think it was good enough

There was no upvote campaign

The Greenlight page hadn't been updated in forever

Pinball is a niche game
Despite these things, the community decided it's worth a go, so I'm going to do it.
Getting Ready For Steam
I still believe that in its current form, Hyperspace Pinball is not Steamworthy. On Desura it had a rating of 7.1. I studied why it didn't get a higher rating as well as ratings for existing pinball games on Steam. The main reasons people gave low votes are:
Not enough content

Buggy/Crashy

Required e-mail registration/couldn't jump in and play

Poor graphics quality

Got old fast
So here is my current plan to deal with those issues:
Add two more tables to the game; maybe create new ones as DLC later

Fix the physics issues where the ball can go through the flippers

Make sure the controls are as intuitive and obvious as possible

Commission an artist to clean up the existing table, and model and texture the new ones.

High score leaderboards, achievements and a special theme on each table
I've already commissioned an artist to make the existing table look better with higher quality models and textures.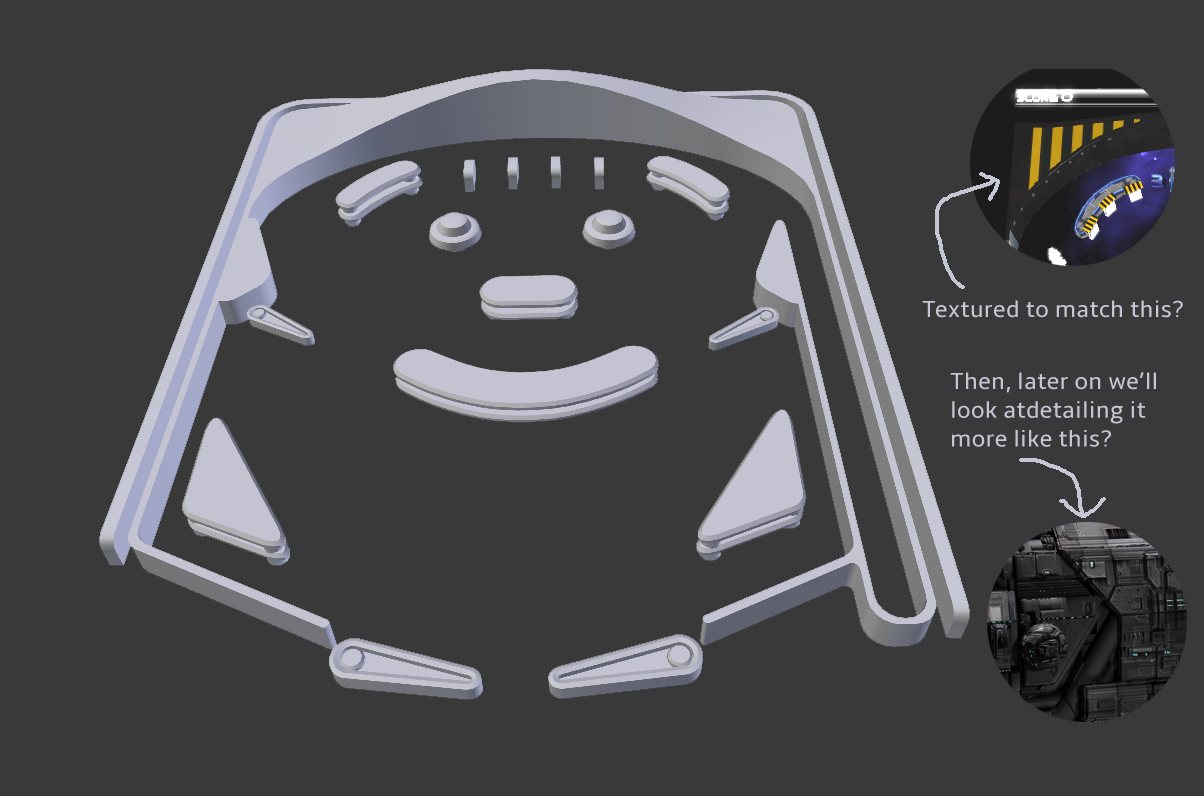 Following that I'm changing the GUI to be contained in a single LED panel for consistency with the other tables. Once the existing table is all done, I'll design the new ones.
I'll post an update when the current table is finished.