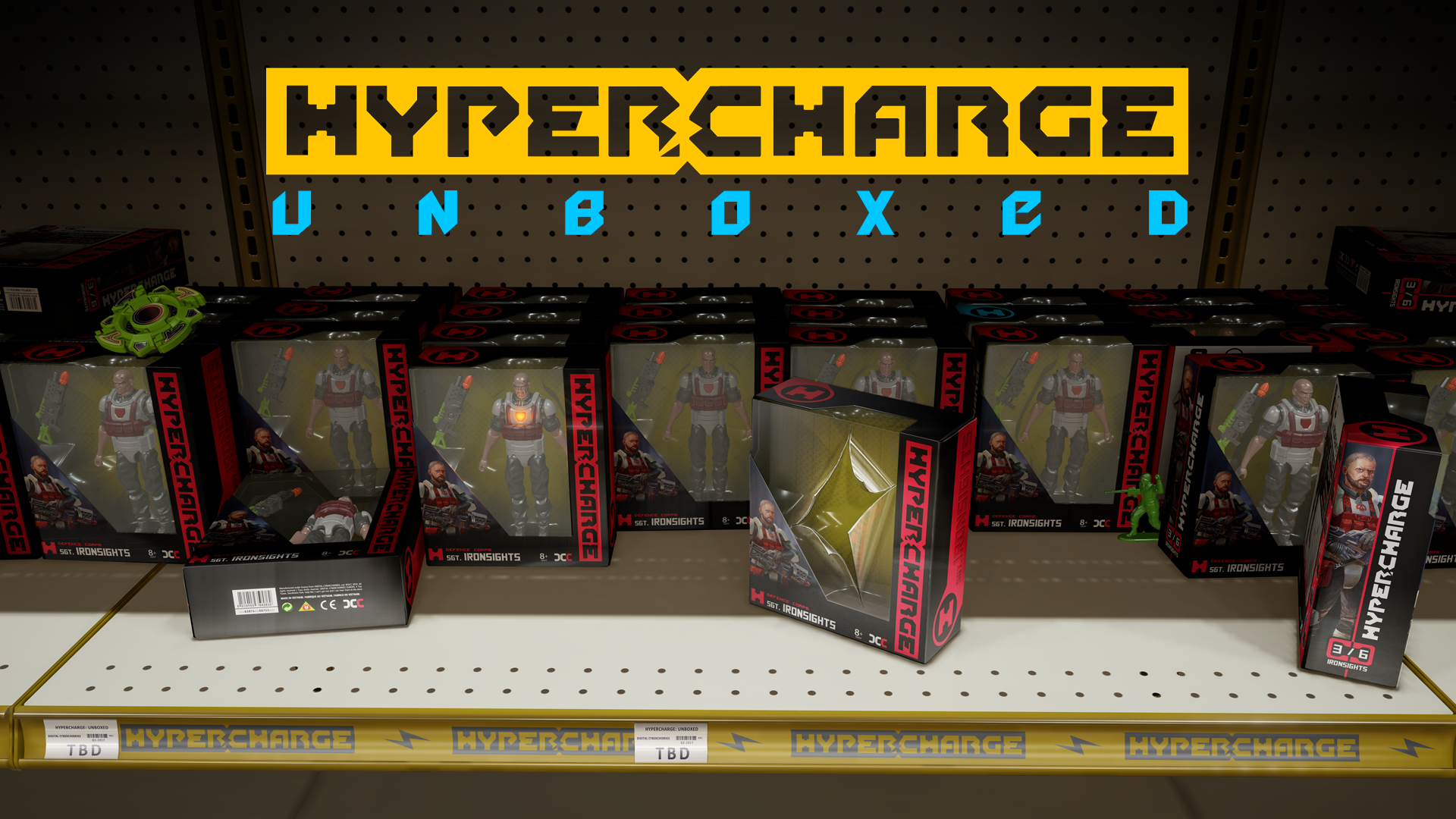 HYPERCHARGE: Unboxed is a co-op shooter where players assume the role of Action Figures defending a Fortress against relentless waves of enemies.
With an emphasis on teamwork, players must upgrade and expand their base to survive against the varied and increasingly numerous swarms of weaponised toys.
HYPERCHARGE: Unboxed has the player fighting to defend every inch of territory; it's a much bigger world when you're a pint-sized hero. The apparently placid surroundings can be more hostile than you might expect; who knows what lurks behind the shelves or under the bed?

All the best,
Your Community Manager Joe & the rest of the Digital Cybercherries team.