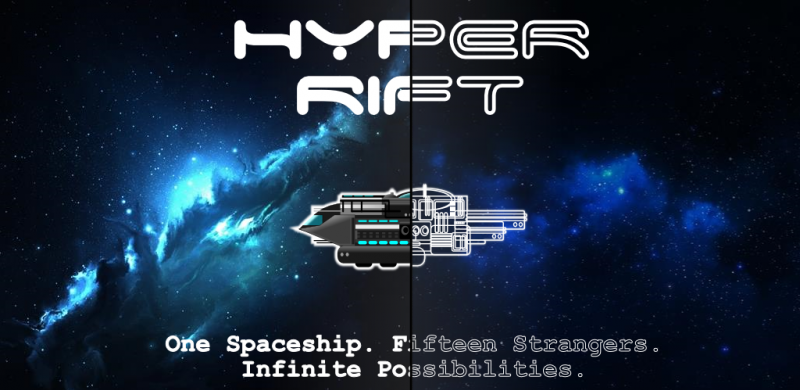 You wake up in the medical bay of a spaceship with no memory of who you're, who put you there, and why. When you explore the spaceship, you realize that you're not alone. You meet strangers claiming that they too, have lost their memories. Are they friends or foes? Who is the mastermind? Are you in purgatory?
Hyper Rift is a visual gamebook adventure that draws inspirations from science fiction mysteries like Event Horizon, Sunshine and Solaris, as well as traditional text adventures like Zork. We've crafted an original science fiction story that blends real science with imaginations and present choices that lead to far-reaching consequences. It also features number puzzles, situational puzzles, multiple endings and interesting characters that can save your life or betray you in critical moments.
Features:
- A novel gamebook format that guides you with a map of the game world and rich sound effects.
- 14 Endings to unlock, depending on how you play - kill or rescue? fix or sabotage?
- Loaded with hidden references to science fiction classics, from 2001 Space Odyssey to Planet of the Apes.
iTunes
======
Itunes.apple.com
Google Play
===========
Play.google.com
Amazon
======
Amazon.com
Screens
=======