Great news, people!
Sharpen Your Knives...
We have finally confirmed a release date for our Humble Store launch: Friday, September 26! The game will be $4.00, with free iOS and Android companion apps. All Humble copies of the game (including preorders) come with a free soundtrack as well.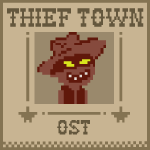 I realize this is almost exactly one month later than we originally planned to release, and for that I am truly sorry. On the plus side, the extra time did give me the opportunity to add some more polish to the game, as well as prep the iOS and Android versions for a same-time release.
Boston Festival of Indie Games
We just finished showing Thief Town and Noir Syndrome off at the Boston Festival of Indie Games this weekend, and it was indeed a fun, yet exhausting, experience. Here's some photos of the Glass Knuckle booth: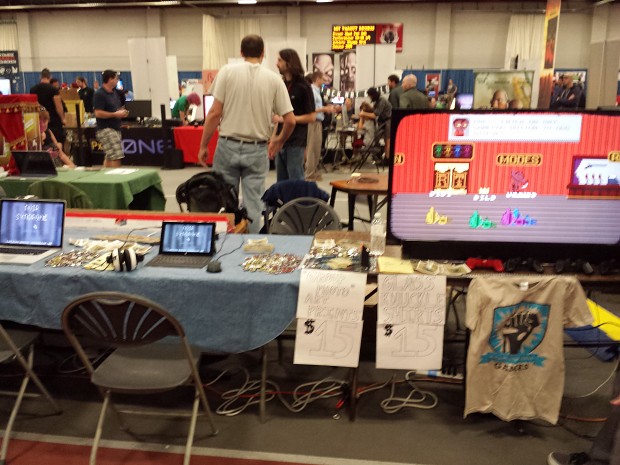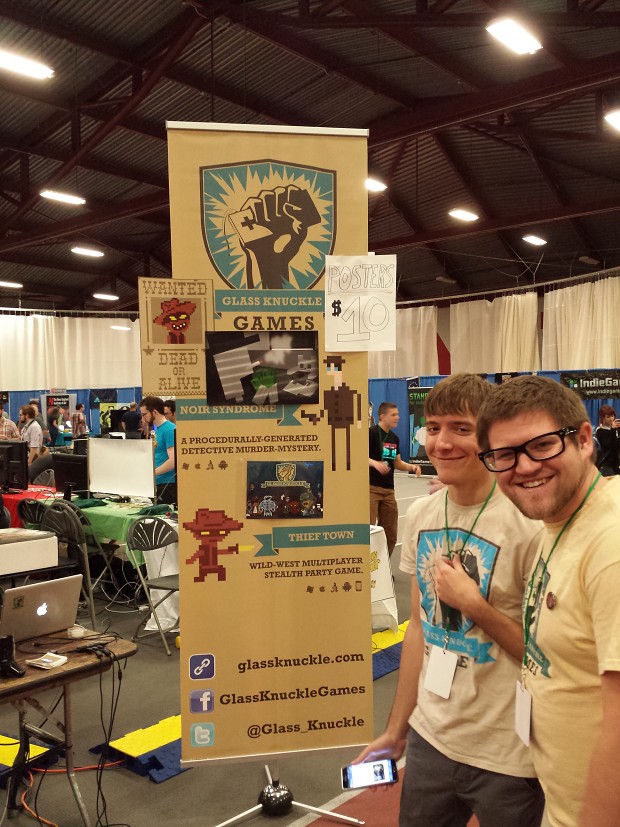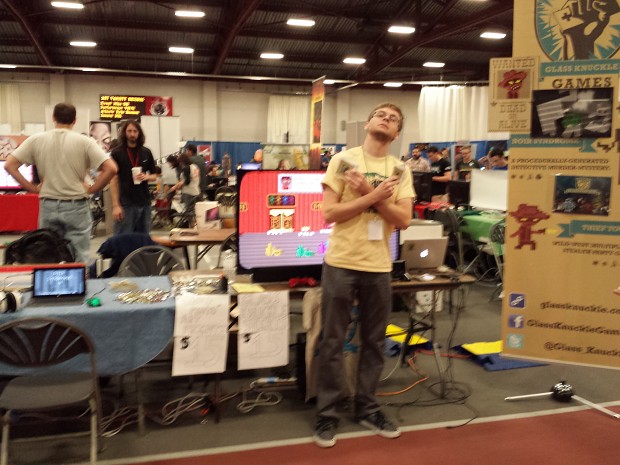 Future Plans???
Thief Town 1.0 may be going live soon, but that is not the end of development for the game. I am already putting together plans for an update that will include new levels, modes, items, and more. All I can say right now is: SPOOKY TOWN.
Stay tuned!