Hi guys,
As we already examined all Species of After Reset world, let's see what races the Human species consists of. In this news we continue a series of lore about human races of the After Reset world. This news is dedicated to Stalkers.
Beyond that, if you've just joined to our daily news stream, you can find previous data about other human races at these links:
Human Races in After Reset RPG: Part I. Pastagers.
Human Races in After Reset RPG: Part II. Survivors.
Human Races in After Reset RPG: Part III. Deviants.
In the SACPIC game mechanics race is a significant classification system used to categorize species into large and distinct populations or groups by anatomical, cultural, ethnic, genetic, geographical, historical, linguistic, religious, and/or social affiliation.
IMPORTANT NOTES: Due to storyline limitations, you can choose only Pastager race for your character in After Reset RPG's single-player modes. Despite that, you will meet a variety of other races during your adventure in the world of the game.
STALKERS: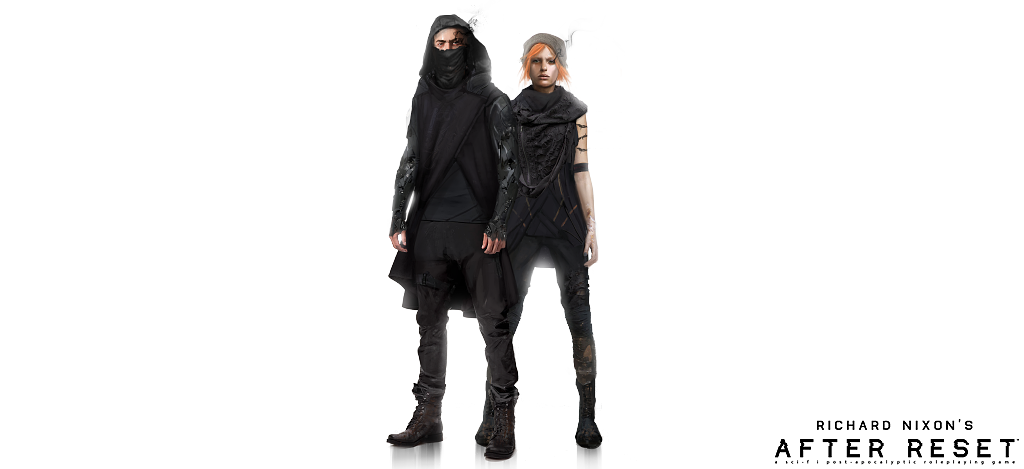 In the world After Reset, Stalkers are represented by very small groups of people that are somehow connected to the Artifacts left by aliens during the Reset.
Before the Dallas Incident, there hadn't been much evidence regarding their existence - only rumors and stories among survivors who caught brief glimpses of them, or the strange Artifacts they seemed to revere and protect. Rumors suggest that the Artifacts are actually alive, that they could "talk" with certain special people, even "change" them in strange and often unpredictable ways. Others simply disappeared, though there are few who claim to have witnessed it. There are simply more questions than answers when it comes to the Stalkers.
* * *
I hope you like what you've just read. There are more lore about the races is coming (Natives, Toltecs and Touched). And according to our tradition, after the end of that small series we'll put those pretty concept arts in HD available to our backers exclusively.
Thanks for your support and stay tuned!
Back us on Kickstarter.
Add us on Steam Greenlight.
Join After Reset™ RPG official website.