You may have listened to Roundtable discussion about Developing Mods as F/OSS on Podcast 17, or you may have listened to Roundtable discussion - The Future Of Source Modding on PlanetPhilly, both of which touched the subject of mod teams sharing their content with one another. We, the Half-Life 2: Short Stories Team, have already released the Controllable Manhack code as well as the code for the Alien Grunt and the Alien Controller, but now we have decided to release the whole of the Human Error source code. You can download it using Tortoise SVN from the url: Hlssmod.net. Note that a lot of the code is old and created before I knew Source as well as I do now.
So, with this release, you might be wondering: what about Human Error - Episode Two? Well, currently we are working, as you might know, on Water. Water is a third person adventure-puzzle game, and it's the type of thing we might be interested in doing more of down the line. Whilst doing mods within the Half-Life 2 universe is easier and has its own appeal, creating our own worlds is starting to become much more interesting.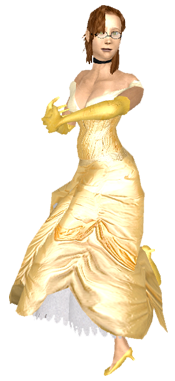 Human Error took more than two and a half years to finish. In my opinion, this is already quite a long time to do a single episode. The idea to work on the same thing right away is not the most interesting one. As a mod developer you want to be able to try new things and new ideas, rather than be stuck on the same project with ideas and story you already came up with years ago – you don't want to keep working in the same framework. If you were working for a company, you might not have a choice. But as mod developer, you want a shorter time span for your project. Currently Water is supposed to take about a year to develop, and we plan the same for our next project. That's not to say Human Error - Episode Two doesn't exist however. We already have some plans and ideas for it, but nothing that really make us all that excited.
We don't really have anything like the Controllable Manhacks, which for us was a big hook the first time around. The plan was, at one point, to make HE2 part as a co-op campaign, but making a multiplayer mod needs a bigger crew, with more playtesters and servers to test the mod on. It's something that would be harder to organize for a team that has always been a little on the small side. So, whilst we haven't given up on Human Error, right now our minds are on other adventures. With Water we are trying out all kinds of new gameplay features that we wouldn't be able to do in the FPS world of Human Error, and we're having a lot of fun doing it. Hopefully you'll like it too.
Water is currently looking for two voice actresses. While all the dialogue is done by speech bubbles, there's still pain sounds, attacking sounds, laughter, breathing sounds, and so on. The two characters are Water herself and the main villain. If you are interested contact me or Henri.