Last week saw the one year mark since the Kickstarter was funded - ONE YEAR and it only feels like I've been at this for a handful of months since then - not TWELVE! Looking back on the progress I've made with the game over the past year it's hard to believe that this is the same project I started with. The improvements made to the core systems and the overall presentation adjustments make it almost feel like a sequel. The past two months have been especially juicy with the updates. You can also (kinda/partially) blame the radio silence through January on this guy: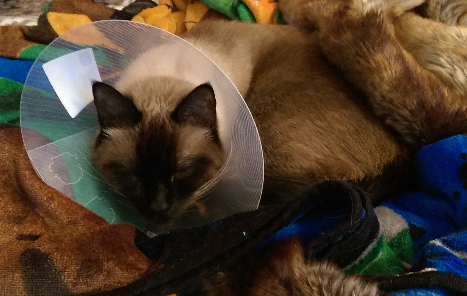 Ok - waxing nostalgic/excuse-y sympathy vote minutiae mode OFF - time for a GIF-o-rama featuring some new bosses, biome andenvironment art, dungeon art, finalized overworld map, and (my favorite) corpse platforms!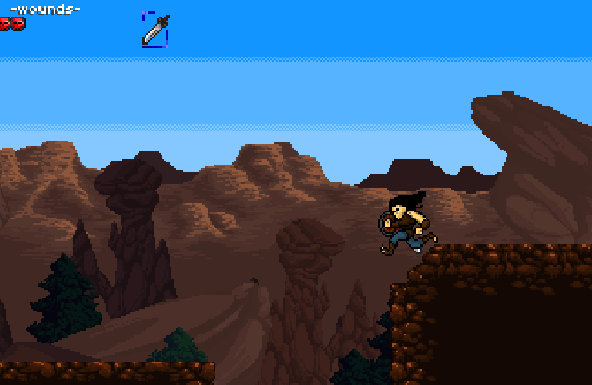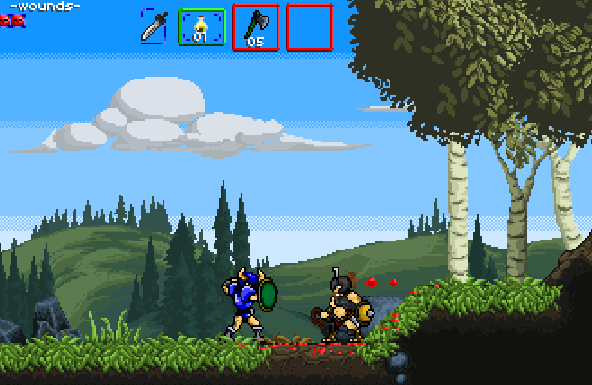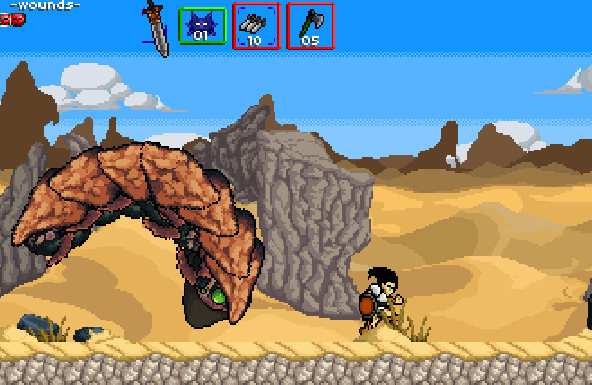 Savage is also rocking swamps, frigid mountains, Gosen highlands, the Red Steppe, coastal areas and the Black Fen (oOooh,mysterious!)! The seasonal system is now working as well, with region specific overlays and particle systems being drawn appropriate to the current season (i.e. red/orange leaves for Fall, naked trees and snow for Winter), giving a pretty insane amount of variety in the types of map encounters when combined with the day/night cycle.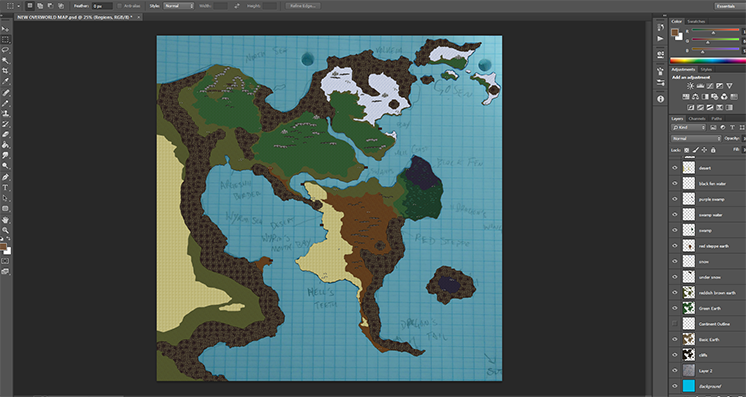 The game's world map is also complete! The textures are now in the game and working! Zone specific props still need to be added, as well as the actual map locations.
So, to sum up:
Completed world map
Seasonal system (including season specific art and particles)
Two new bosses
New biomes and environment types
New dungeons (fortresses, palaces and cave types)
Better enemy AI and pathfinding
Spike corpse platforms!!
MORE parallax layers!
The game's systems are mostly working and complete, outside of some UI work and general (and necessary) polish. Environment art and assets are also about 90% finished (yay!). At this point, it's mostly a content crunch - there is still a lot of work to be done, in the form of level design, enemy art, more bosses, more weapons, armor and shields, and story elements.
I'm getting closer to completion and things are looking fantastic. Thank you all so much for the support and encouragement over this past year!
-Matt