---
Hello dear friends & followers! Üdv Mindenkinek!
Huge update!!
I got great news today friends! I've been busy working to finish all the models to the game in the past week, successfully! (we're talking about 20,or more models) :) With this update, there are more than 105 stunningly detailed ,highly quality models in total! (but of course, if i found something intresting,i will definitely add it to the game :) feel free to send intresting units, that probably participated in the siege, that you would like to see in the game!)
Remek hírek barátaim! kész van az összes modell a játékhoz,összesen 105 darab.(persze ha még találok ritka,és érdekes egységeket,azon nyomban elkészítem :) ).
Please,check out all the new units carefully.Categorized into 4 nations.I put a lot of effort & work to it! :)
Right click,open in new window to see full size images!!!!!!
Jobb klikk,megnyitás új lapon a teljes felbontásért!!!!!!
But enough talking! Let"s see !! :O
---
First,my home's army:
The elite Szent László parachute division and reworked Hungarian elite models!
Older ones:
---
Germany

Feldherrnhalle, Florian Geyer, Maria Theresia, Luftwaffe ground forces, Kriegsmarine, Volksgrenadiers Ect.
Older ones:
---
The Soviet Union & Romania


You can notice that this is the first time i uploaded Soviet forces.The reason why is that i have really small acknowledge of the coat insignia...
there is really small info on the winter coat insignia of the Soviet forces on the internet,so i would like to ask your help guys
I found a few pictures,these are the results.My question is that,what does the colors , and actually the whole insignias mean? Thank you for the answers! :)
You definitely don't want to face these guys in the battlefield :O :)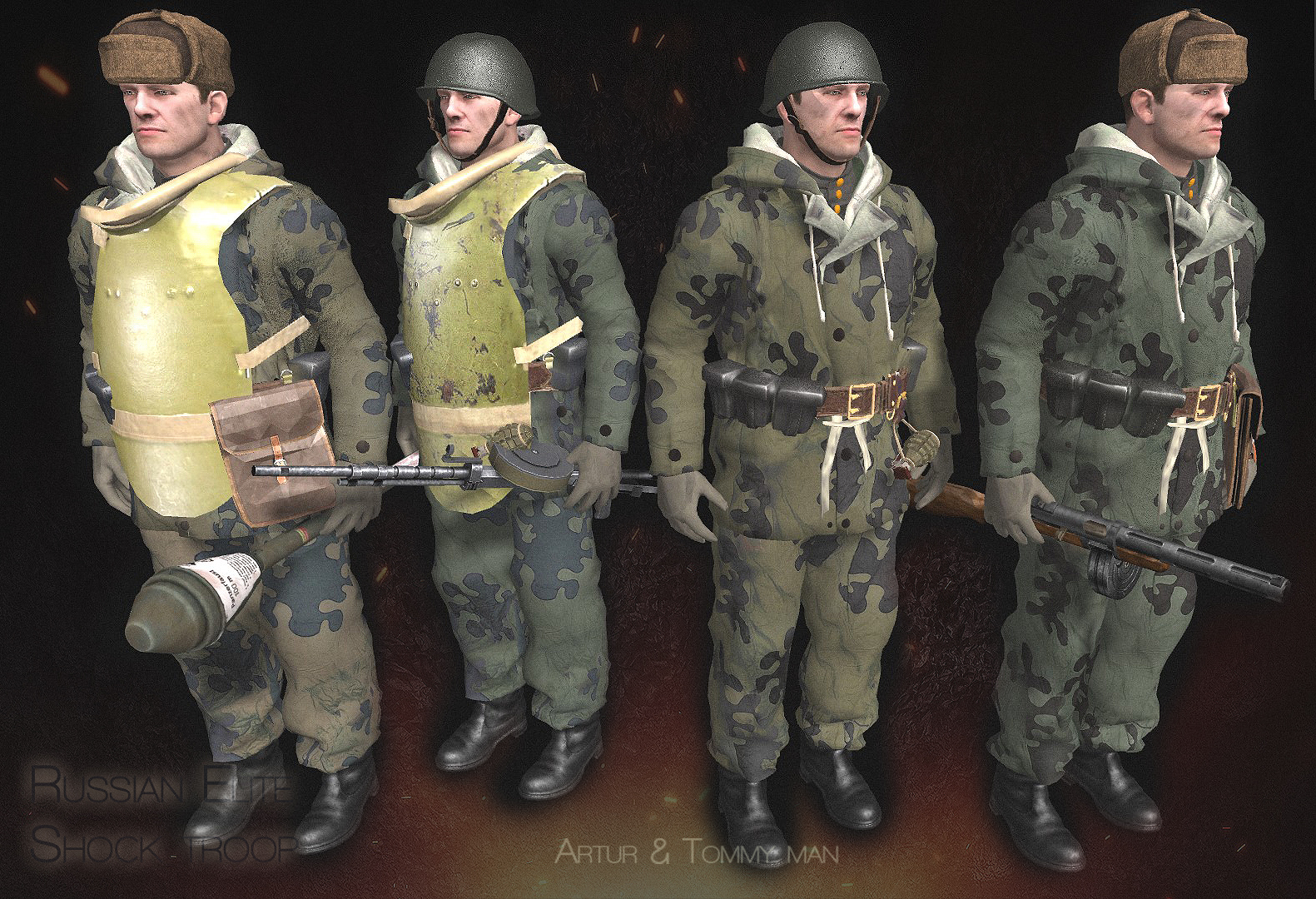 Romanian Infantry,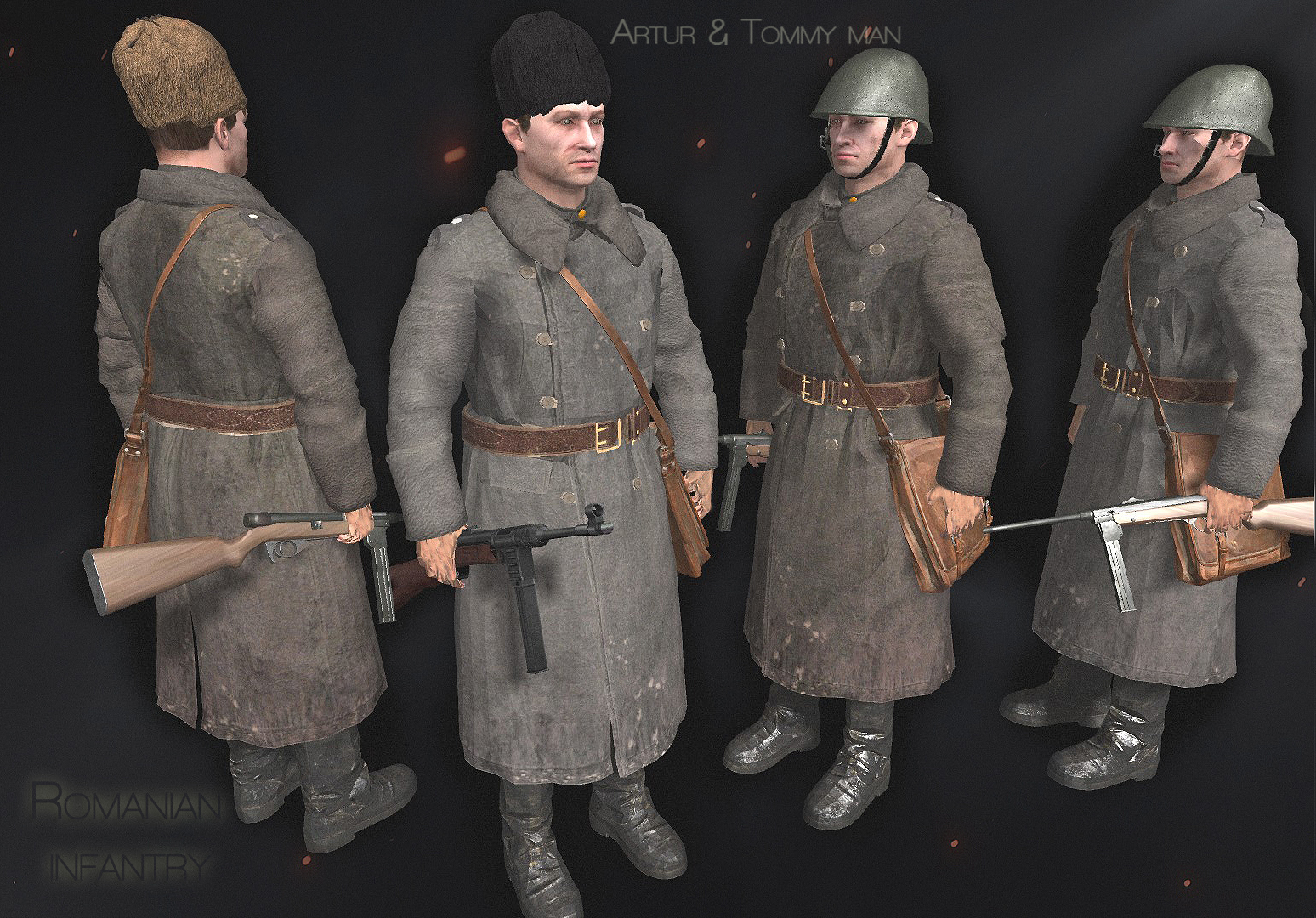 ---
These are the current units in the game,but as i said , i am planning to add more an more.. :D
Here are some really really cool ingame images of the new models:
The really cool Russian elite troops: (right click on them to enlarge)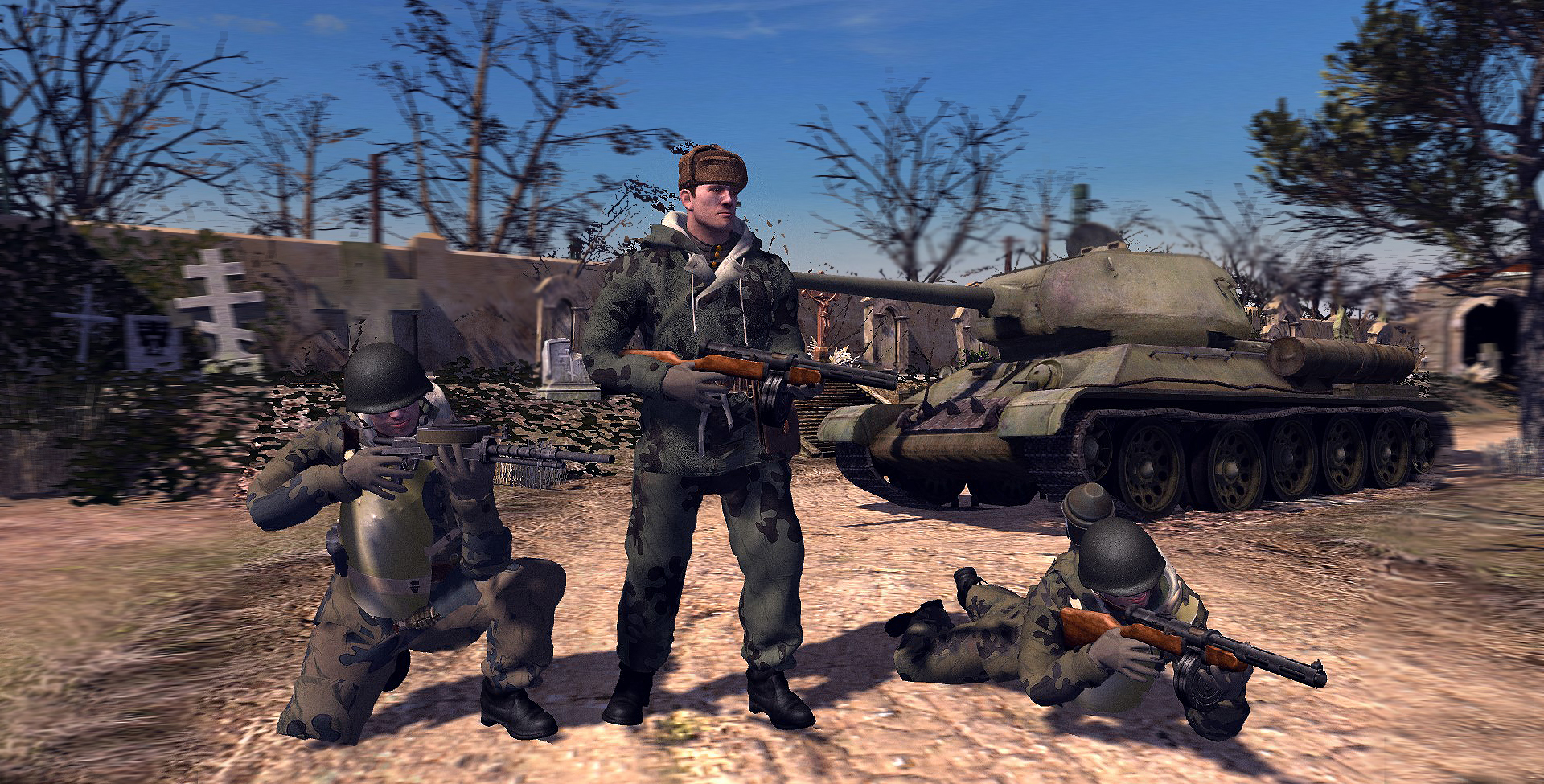 The Hungarian Szent László elite division:
Wehrmacht infantry:
---
And now for the last part,Some really cool screenshots from the game:
(WORTH WATCHING!!)
Fight in a house yard.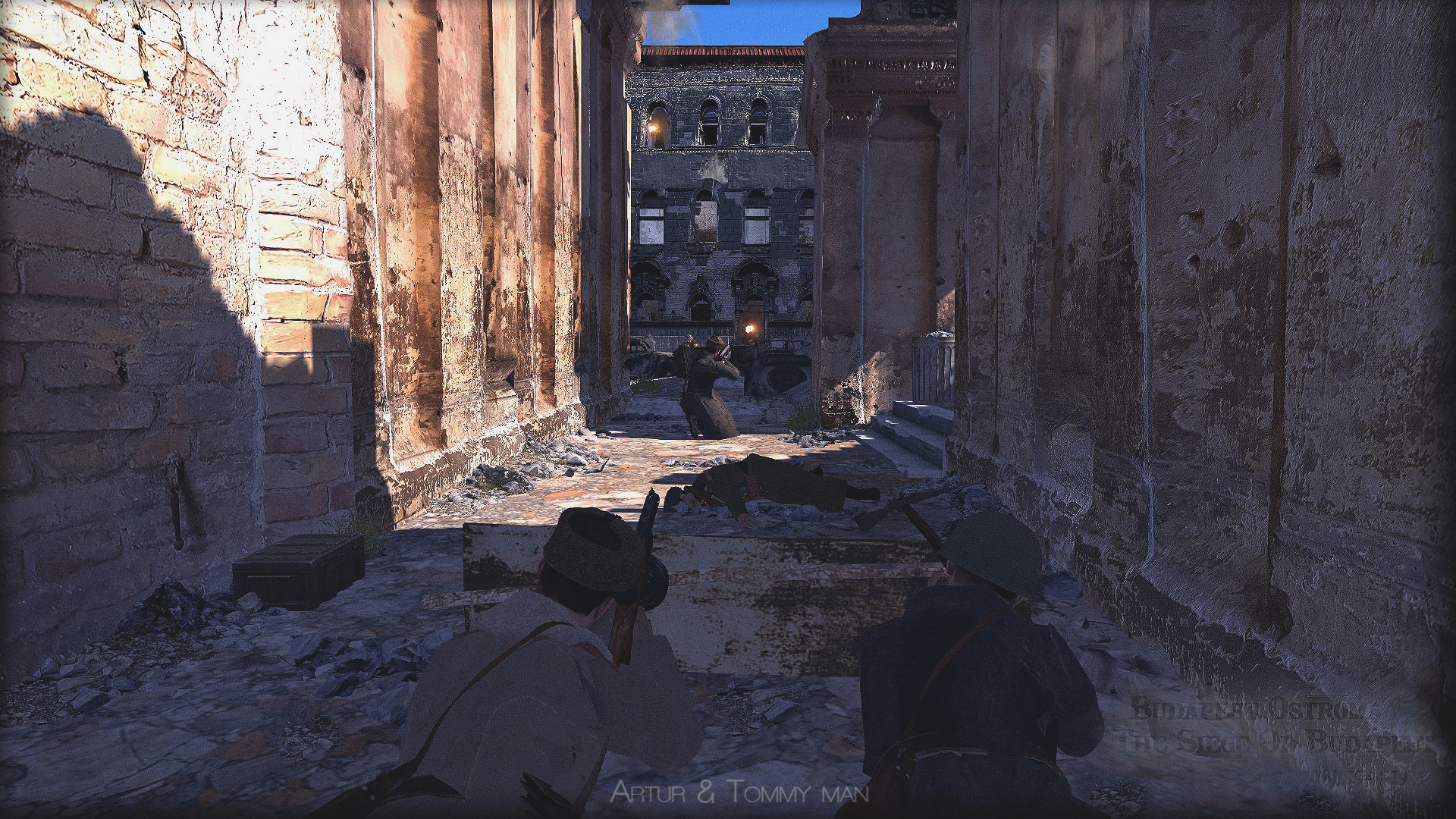 A little torture scene,Under the City in the basements.(The reason why the urbex tag is in the game:
in some missions there will be logic parts,where you have to explore areas,find items,ect...)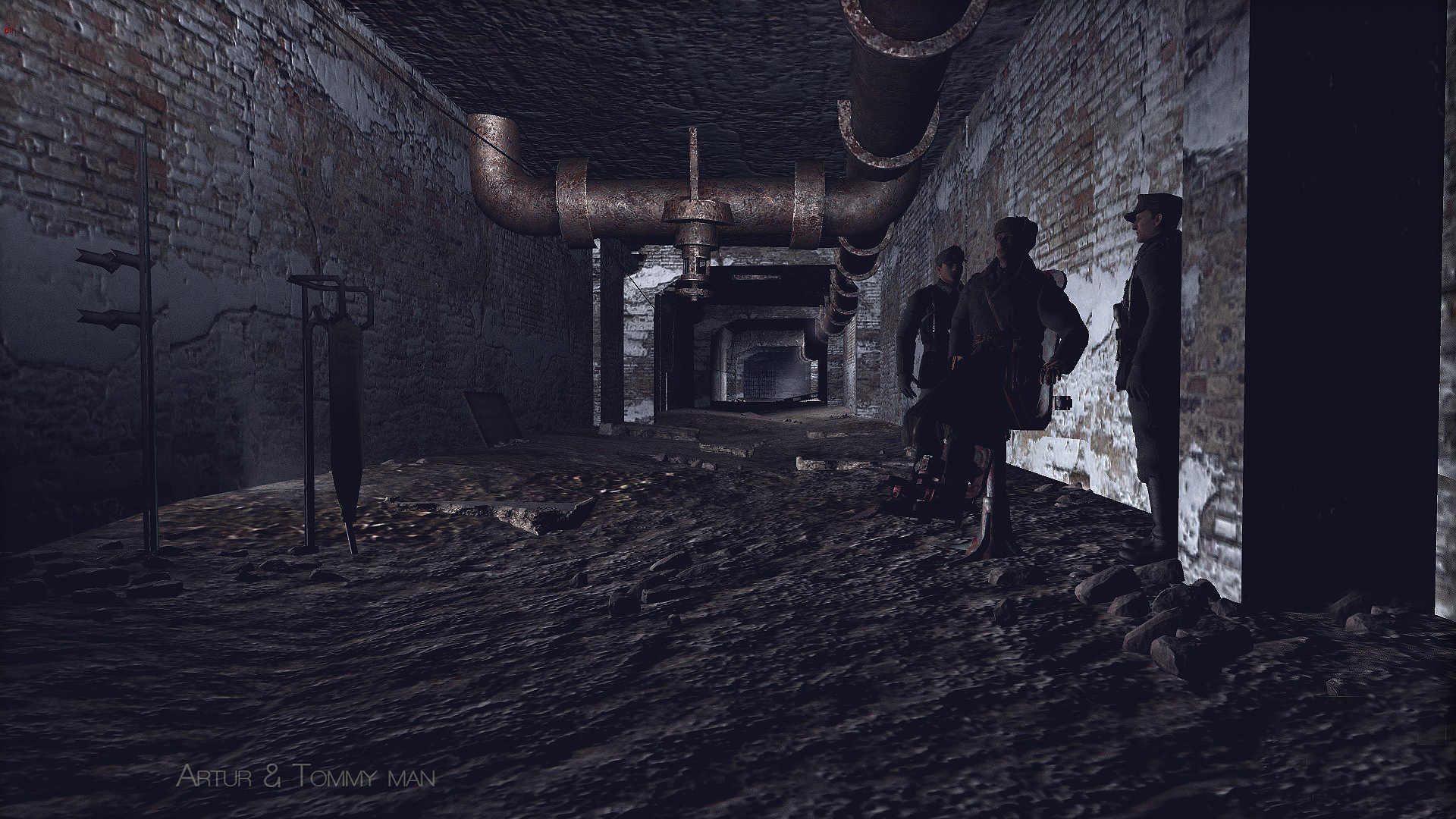 A bekerített Német-Magyar csapatok harca, a Farkasréti temetőben.

Older ones,if you missed:
Hope you guys enjoyed this big-big update,It's been a long week creating these but the outcome,i think worth it! :)
Please leave a comment if you sympathize with my work!
Now i'm going to take a little brake,but than i decided to re work my maps and start all over again with new better object ect ect..
Cheers!
Artur.