Today's topics:
01. Updated site graphics
02. Soundboard
03. Characters
04. Coder progress
05. Team members and recruitment
01. Updated site graphics
For those who hadn't noticed already, we've updated the graphics for our ModDB and IndieDB pages. We're still trying to decide which logo we should go for, but you can see two of our suggestions below.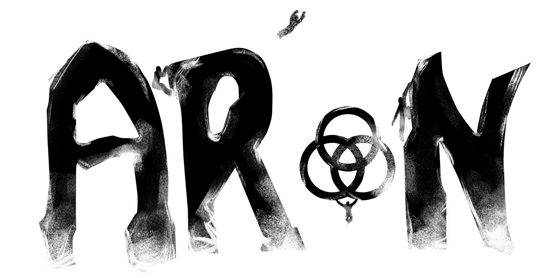 02. Soundboard
Since this news post is quite long, we've posted our first soundboard below, so that you have something to listen on while reading.
This 2 minute clip of audio acts as a soundscape designed with the purpose of illuminating the world of Project Aron.
The player perceives all sounds and sights from the first person and should feel emerged in the landscape of steampunk technology that fills the alleys, streets, and rooftops of this partially demolished city setting.
The player begins this soundscape from within a building of gears and pulleys and opens a door into a wet and dripping alley that is the exit point for many of the buildings steam pipes that power the mechanisms within them.
The sounds of dripping water, escaping steam, and the ambiance of our mechanized city should be recognizable at several depths and angles in the players field of hearing.
The player passes some of these wet alley features into a wider field of hearing in the city streets where a waterway passes them on one side just before thunder marks the coming of the rain. To escape from the rain the player opens a door into a nearby building and ascends some wooden stairs to the roof where the sound of wind blows the canvas cloth of a tattered awning.
(The rain has been removed for the purpose of sharing the subtle sounds of the rooftops).
03. Characters
We're working on our distinctive style for our characters, which will hopefully be unlike anything you've seen before. There's three different factions for the game, and each faction have its own style of clothing, color and silhouettes, so that players will easily be able to discern friend from foe.
The two images below are work in progress for two of the factions, featuring a male and a female of each. These are in no way final, and we're having alot of concepts being worked on to decide which ones we'll be using, so please, give us your thoughts and feedback on the current ones, as it might decide which we implement or not.
Our concept artist also created a speed painting video that he wanted to share with you.
04. Coder progress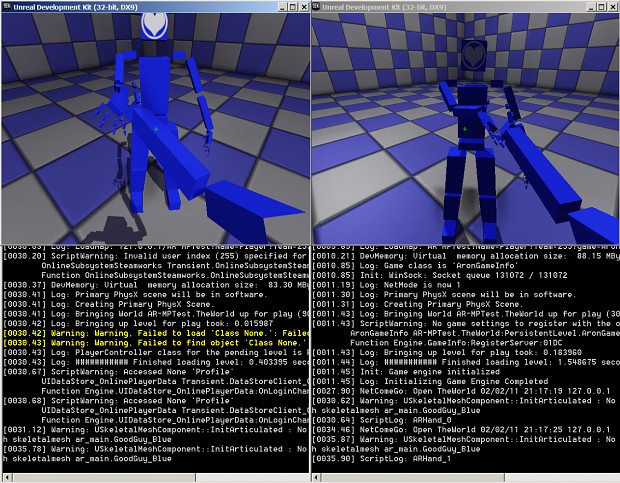 Beyond cleaning up and reimplementing the movement to fully support multiplayer, our coder took a break to work a little bit on the air control for the player. Since we really disliked the default air control of Unreal, we've been looking into alternatives to use instead, and we ended up porting the air control from the original Quake game.
The drawback (or feature) with this was that it enabled us to bunny jump. Since we wish the game to focus more on our vaulting, wall running, wall jumping and ledging features for movement, we'll severely restrict the ability to bunny jump, or otherwise disable it. We'll be keeping the ability to turn in mid-air, since that was our original intention.
Just for fun, we uploaded a video featuring the bunny jumping below. I'd like to state again that we do not intend it to be like this for our release version, but there might be a possibility that the move makes a return for a unique game mode later on.
05. Team members and recruitment
This is our current team:
As you might have noticed, we're still lacking a animator. If you are one, or know of one, don't hesitate to contact us at: zombiraptor@gmail.com. We're also looking for additional programmers, since the more we have, the more elemental "spells" we'll be able to implement for the release version. Even though you might not be a animator or programmer, we're always looking for talented people, so if you think you can be a valuable asset to our team, feel free to send us a mail.
Every application should have a short description of your previous experience, and come with a sample of your work or portfolio.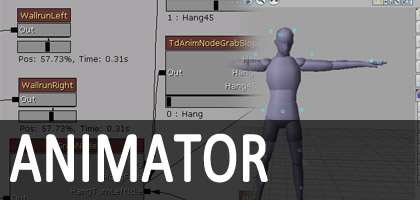 Requirements:
Accustomed to exporting and importing animations to UDK
Experienced with AnimSets and AnimTrees in UDK
Knowledgeable with MotionBuilder and/or similar software
Objectives:
Creating a first person AnimSet, and a third person one
Keyframe sword/melee attacks and stances
Keyframe hand seals and spellcasting
Keyframe certain spells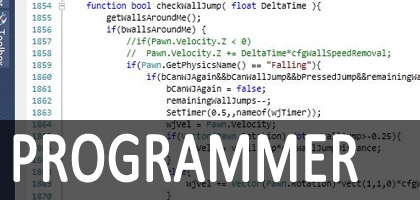 Requirements:
Experienced with UnrealScript
Objectives:
Coding spells based on concepts and descriptions