Attention Scouts!

First of all: DEMO is getting a huge update! We would love to hear your opinions about the new version of pre-alpha Lumencraft 🥰 Of course, the best way to express your feelings is by talking face to face. Meet our whole team at PGA!

IMPORTANT CHANGES
We took to heart your suggestions and soon ✨Lumencraft DEMO✨ will get an update. There are a few things that we were asked about especially often. Some of them are small quality-of-life changes and some of them are not so easy to make, but highly demanded features. Without further ado, let's dive into it!

Post EGX demo update
Added
- added new bugs (not monsters)
- optimized swarms
- added enemy HP bars, toggleable in options
- tweaked enemy spawn probabilities
- allow exit menu with B on controller
- allow rebinding map and inventory keys
- waves get 20% more hp every frame
- wave counter restarts only after the last monster was spawned
- controller rumble can now be disabled
- added power sockets to buildings
- added repair kit (buy at reactor)
- improved highlighting of interactive buildings
- added new chest sprites
- added player dying animation and SFX
- improved turret upgrades
- build menu shows unavailable buildings in a different color
- added reload button (keyboard R, controller L3)
- added permanent resource counter
- increased metal drops from stronger ores

Changed
- ammo and weapons will now not overlap
- removed overlay fog
- improved turret targeting
- rearranged ground lights to better direct player
- tweaked object layers
- resources spread more when destroying the building
- changed acid colors and textures
- pickups now blink more often
- changed lab middle screen to display icon
- swapped triggers and bumpers for default controls
- changed how resources are dropped
- drill will not push player when not drilling
- "infinite" spawners nerfed tenfold
- infinite lava nerfed a lot
- small lava trap is less severe
- improved blood splatter effect
- acid spitter is now more aggressive
- health center tweaks
- items can be dropped with inventory closed
- removed the "summary on escape", no more accidental exits
- disabled Escape key in options to avoid accidental discarding
- decreased size of the game directory
- flare bounce changed
- drill damage consistency improved

Fixes
- fixed animation frame error spam
- fixed mines now spawn properly
- fixed fog of war not updating while playing using a gamepad
- fixed few invisible walls
- fixed turrets laser always on
- fixed monsters in behind dead monsters
- fixed building destroyed twice bug
- fixed unable to rebind E bug
- fixed silence bug on flare throw
- fixed game cursor appearing in the main menu
- fixed inventory SFX not being disabled properly
- fixed double opening of chests

Just look how many changes! 😵That was a lot of work, but I think it's worth it. We hope that you - our dear Scouts - will continue to participate in the development process. Lumencraft is a game we always wanted to play. Now, let's turn it into a game that will also satisfy all of you here.

As you may see co-op is officially a thing. A thing in testing to be specific. We can't promise you anything yet. We are just saying that we hear you, we want Lumencraft to be a better game and we are doing our best.

Oh, and one more thing. How many players should be there in co-op? I think that 5 players at the same time sounds good.
We also "nerfed" some traps we have previously set for you in DEMO. So for time being the underground become less deadly.

MEET US AT Poznań Game Arena!
We are heading to another LIVE EVENT! 🤩 We loved EGX because we met fellow developers and players who gave us precioussss feedback.
Anyway… You can meet our whole team at Poznań Game Arena! 22-24 October it's your chance to ask us anything, take a selfie with us or just say hi. We will also have Lumencraft pins for those who will join us at booth 43 in the Indie Games zone in pavilion 5. But if you can't meet with us in Poznań, you can always drop by on our Discord server.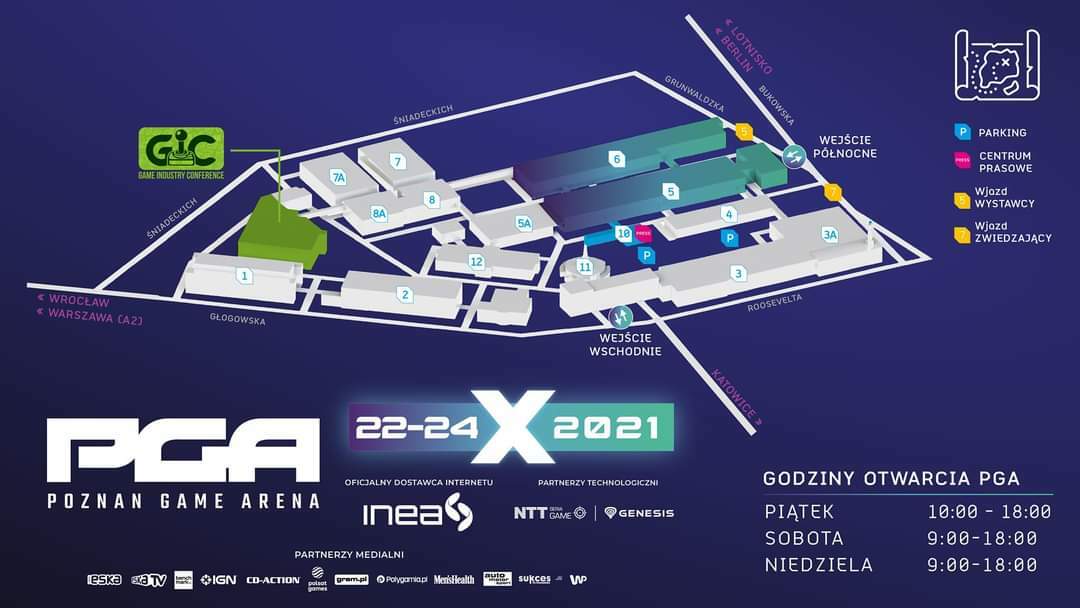 And remember: to help us survive in this unwelcoming environment. Wishlist the Lumencraft and give us a "follow" on Steam⚙️, join our Discord 🎧 server and follow us on Facebook 👍 and Twitter 🐦
Join our fight! We need your drills!
2Dynamic Games