With the beta testing finished, and the comprehensive list of bugs being eaten away, I'm starting to kind of step back and take a look at how all of this began. many gallons of alcohol later, after nearly seven months straight of dev time, in sickness and in health; sometimes working up to 16 hours daily, with real life nipping at my heels all the way, I am now on the very final stages of development. Much has happened, and much will happen yet. I started this project on a whim, but realized early on, that something much more could come of it - after not touching Hammer or the GoldSource engine since I was a kid in 2003, I decided to set out on a journey; to finally create my first mod, and in doing so, bring you an immersive, unique and fun experience. If my testers were correct, I have succeeded. There aren't many mods out there like this for HL1 nowadays, I will say that - so I thought it was high time one was created...but for now, I'll be posting some pictures which will be new to some of you, and bring back memories for those who have been following since the early days.
This is "HRAFD: All Growed Up".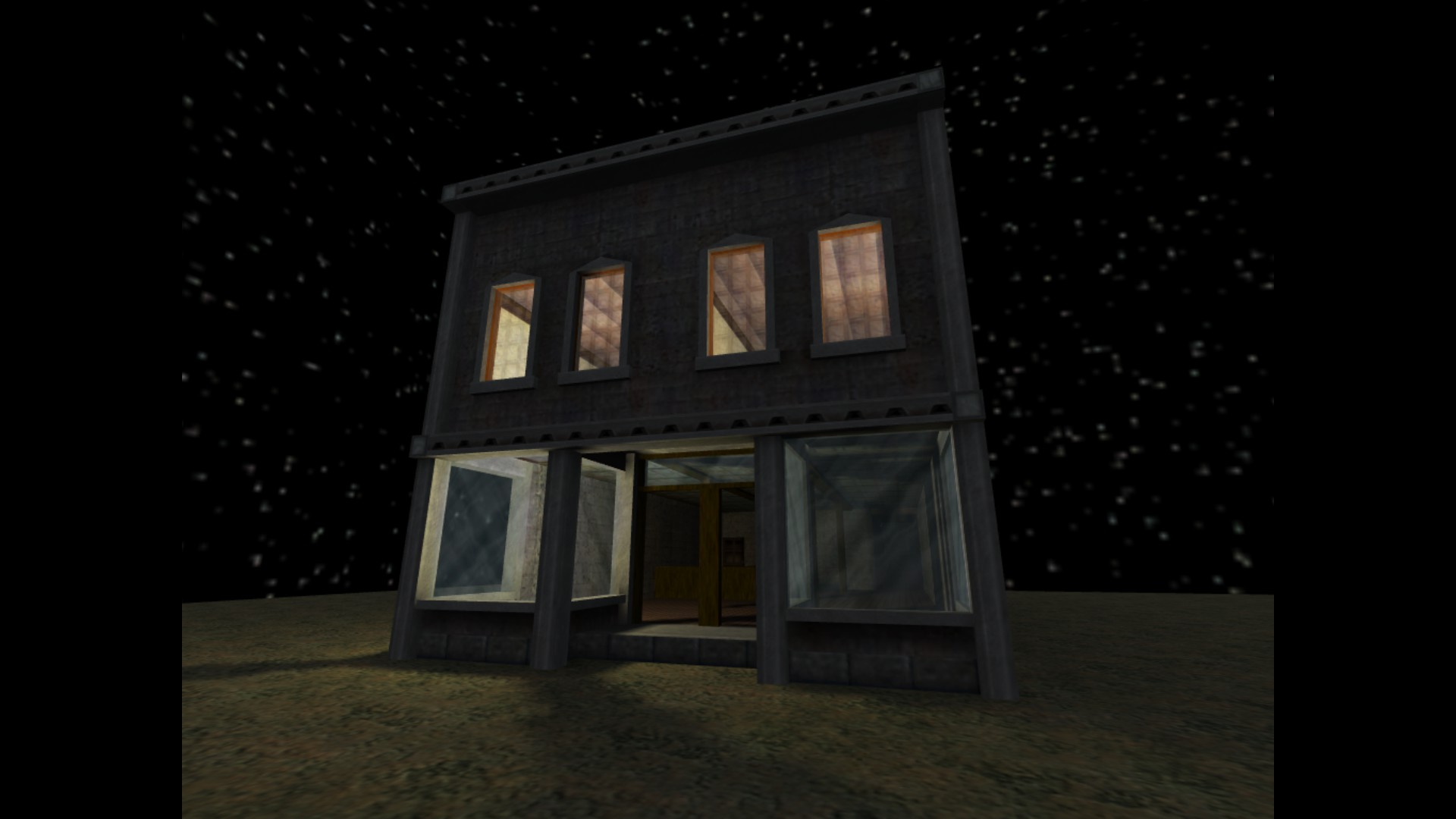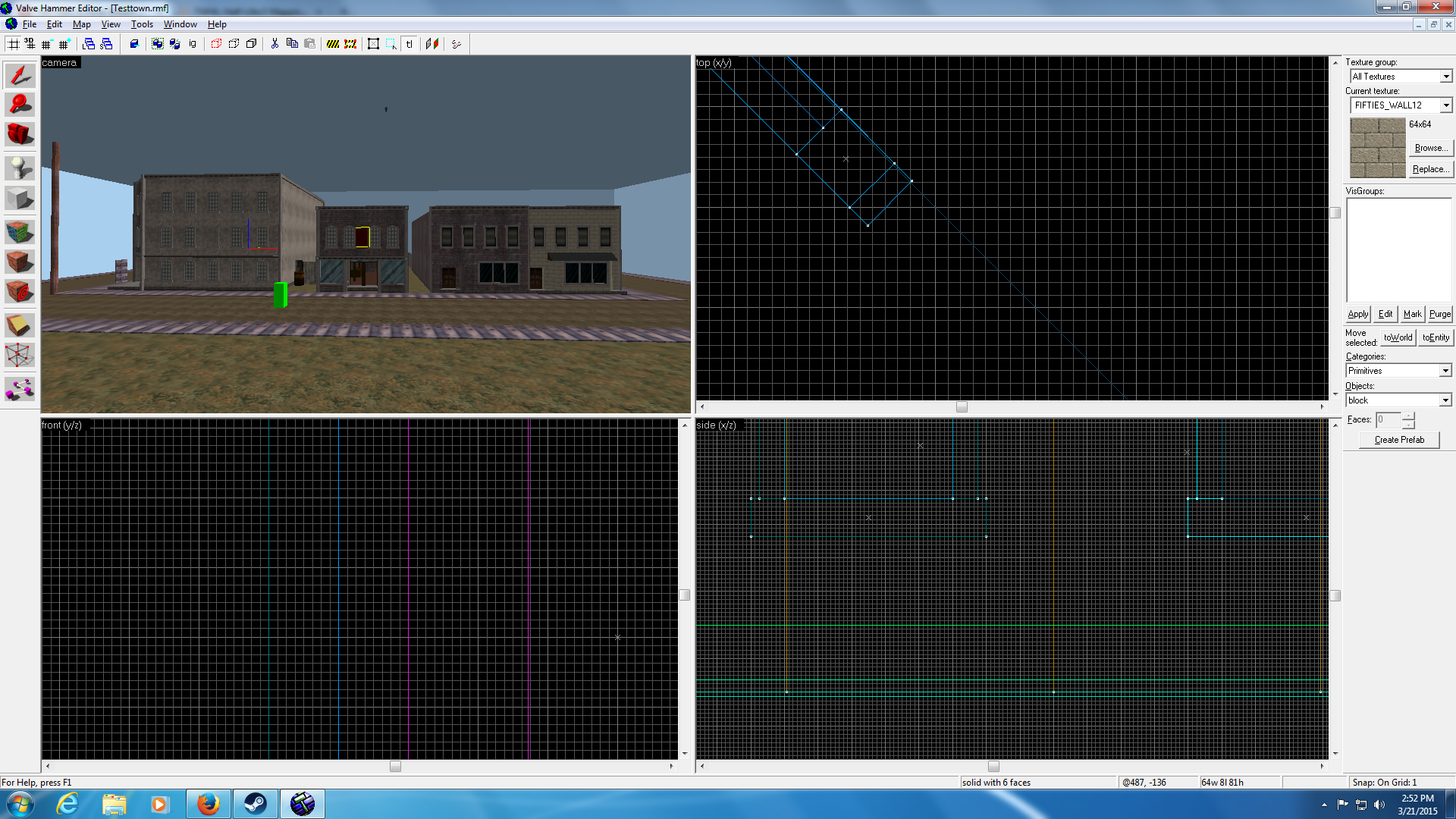 The top photograph features the first iteration of the little store that started it all! It was later to become "Trask Dry Goods and Sundries". I had originally intended the Half-Rats games to be standalone indie titles developed on UE4, and had designed the shop way back in December. That didn't work out too well obviously, so I decided to go way back to my roots and pick up Hammer again...What ensued was a HUGE learning experience, as well as an entirely new story that; as much as I hate to admit it, was made up as I went along! All of the maps, the plot - everything was a far departure from what I had originally intended to do, but I'm glad I did it all the same. Someday, I hope to get the chance to develop what I had originally intended to - for what is now becoming the Half-Rats SERIES for HL1 ended up being non-canonical as far as the universe is concerned! But, I will say again, I am uncommonly glad that I made this decision and that I got to meet you fine folks along the way. Your support, your help, your patience and your sometimes rabid interest all served to chide me on...moving through each unique challenge griping, but ever undaunted. I had a goal, and I was determined to meet it, no matter the cost. I couldn't let all of you down, I would never let this mod die. I'm a Fist of the North Star fan, it would have been a great disservice to the lessons taught if I did, you know. Mrs. Rats stuck by my side the whole way and offered her much-needed love and affection, and to insist on giving me back rubs, which I steadfastly refused; stating "Until the mod is done, I cannot have it!". May all of you find a significant other like her!
I went from knowing almost nothing but the bare rudiments, to being able to turn the above into THIS: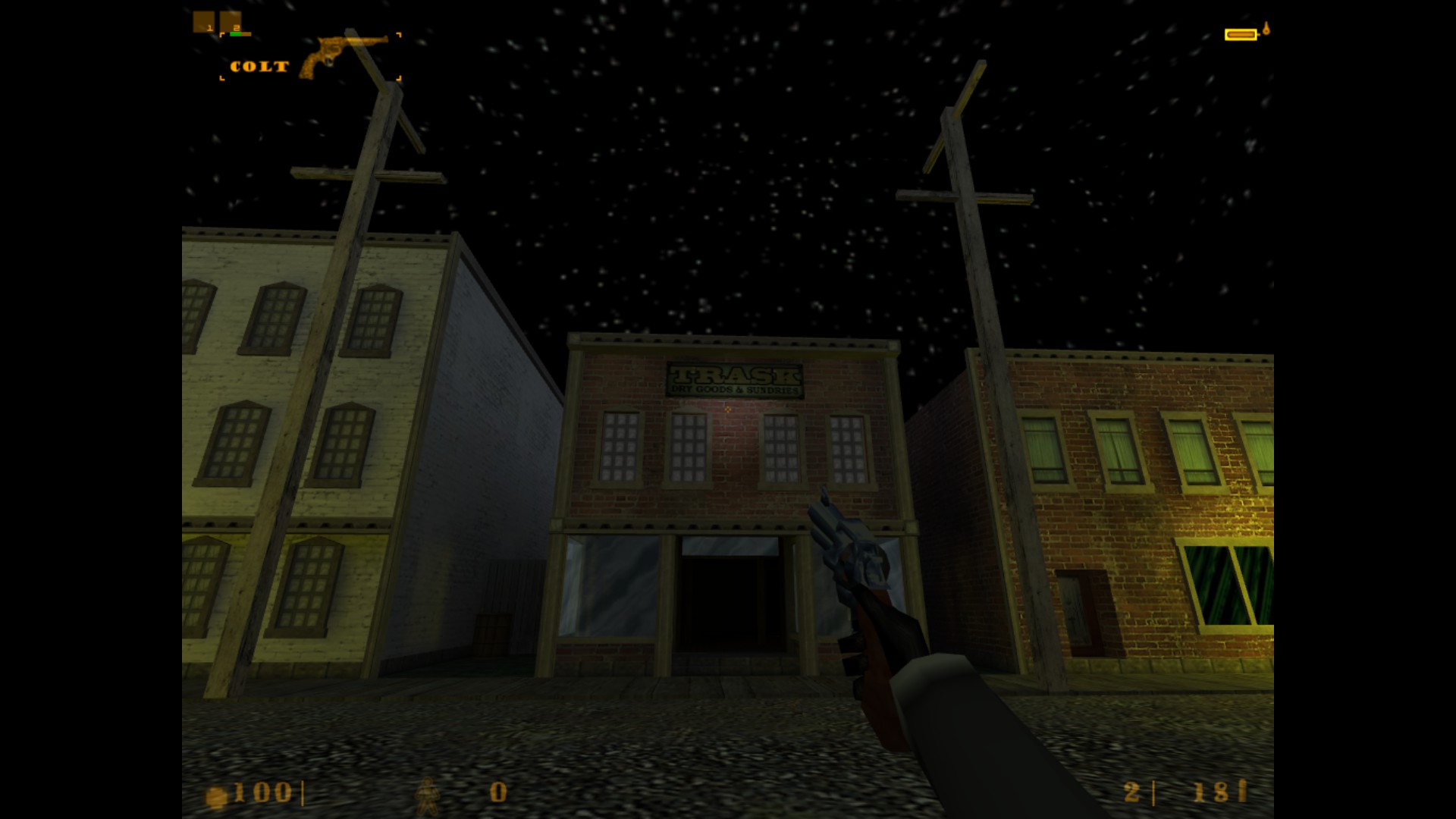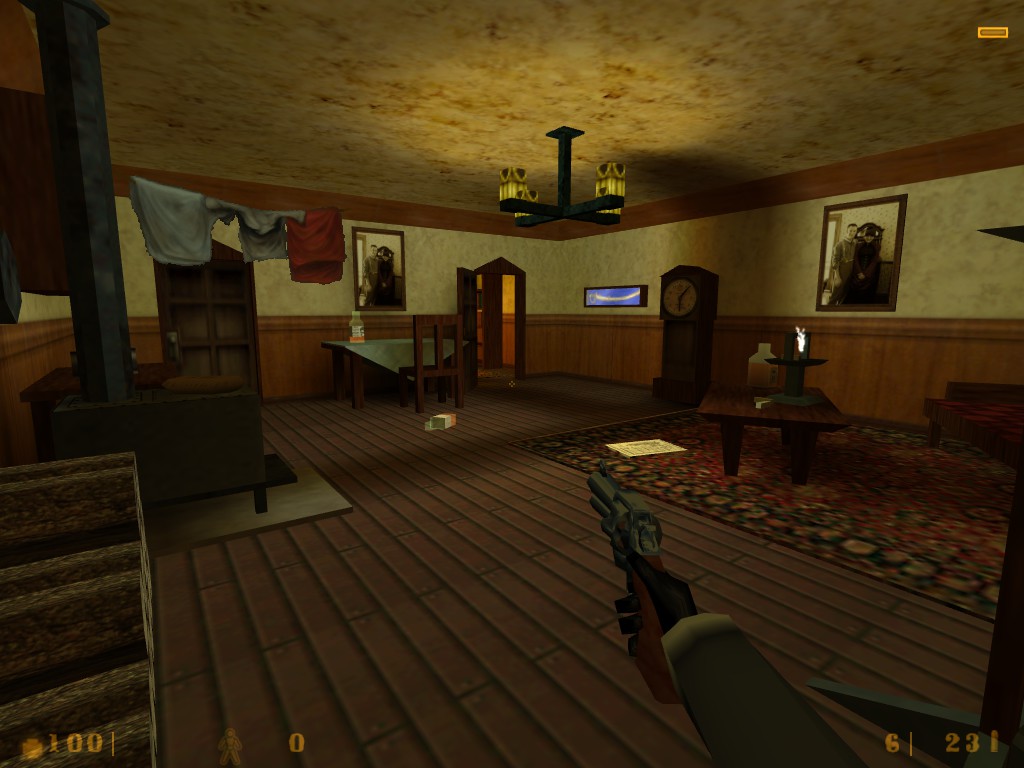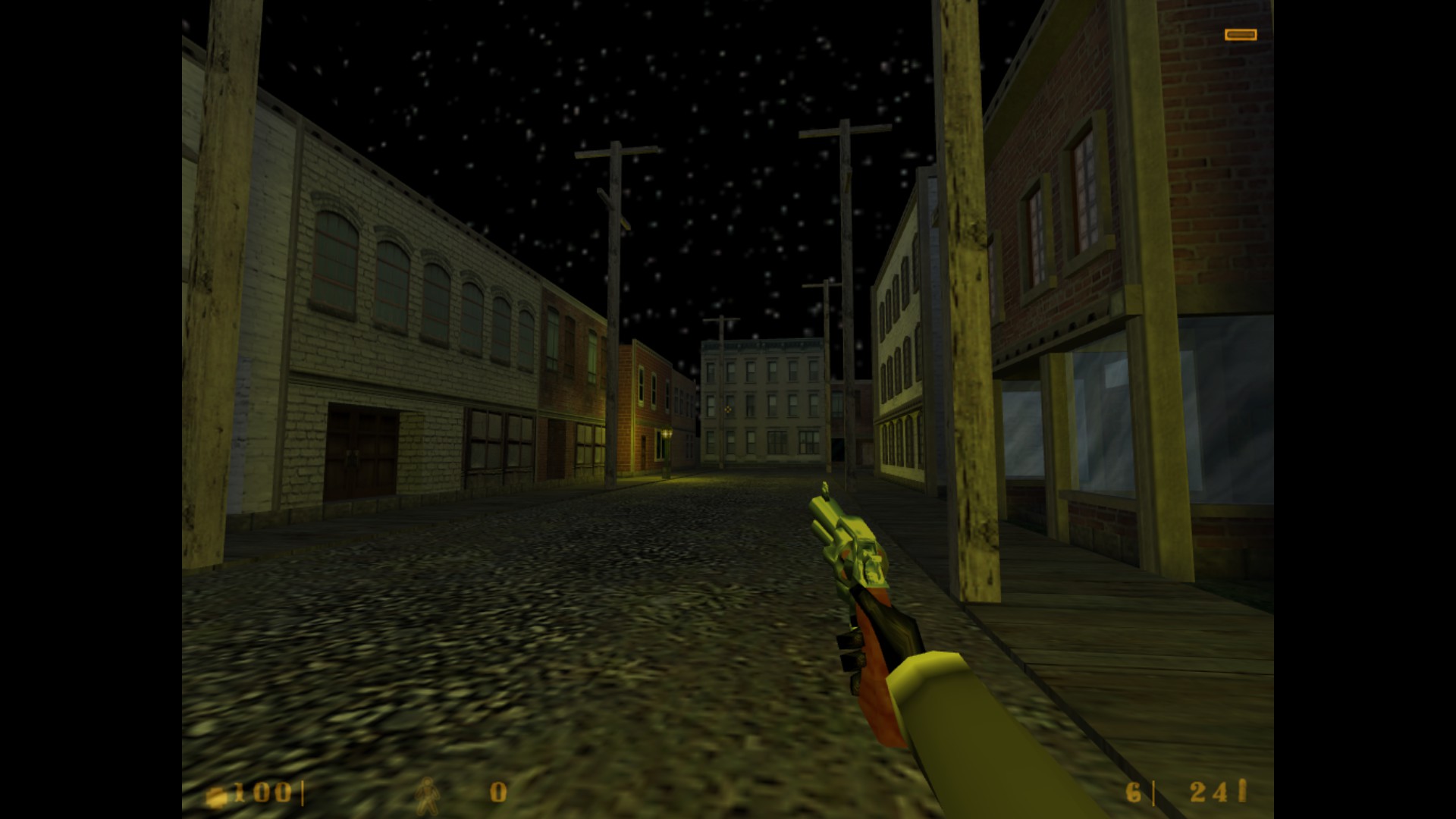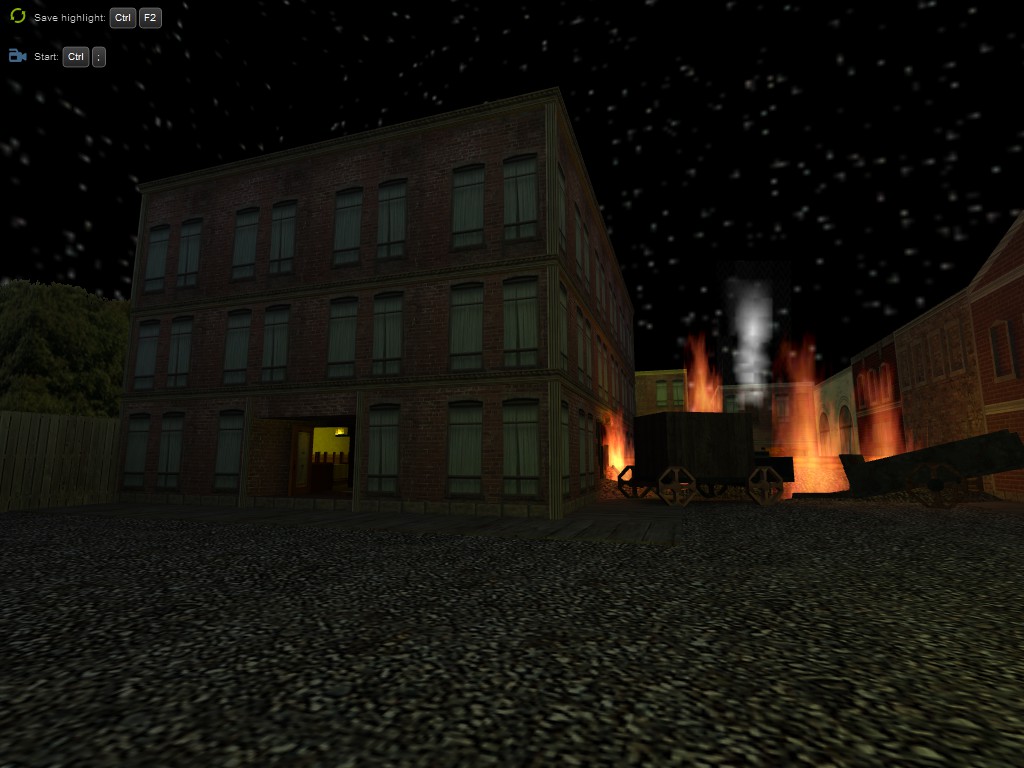 Not too shabby for a first mod...but, I just can't contain it any longer! Do you remember that little tidbit I mentioned in the last news posting? Regarding the second installment of the Half-Rats series? Well, the second one's moved beyond the pre-production stage - and we've began getting into the thick! I have had the great privilege of working with some very talented and hard-working individuals on this one - but I'm looking to add more to the Heath Games roster! And since I'm a generous and reasonable fellow, I'll even afford you one glimpse for now: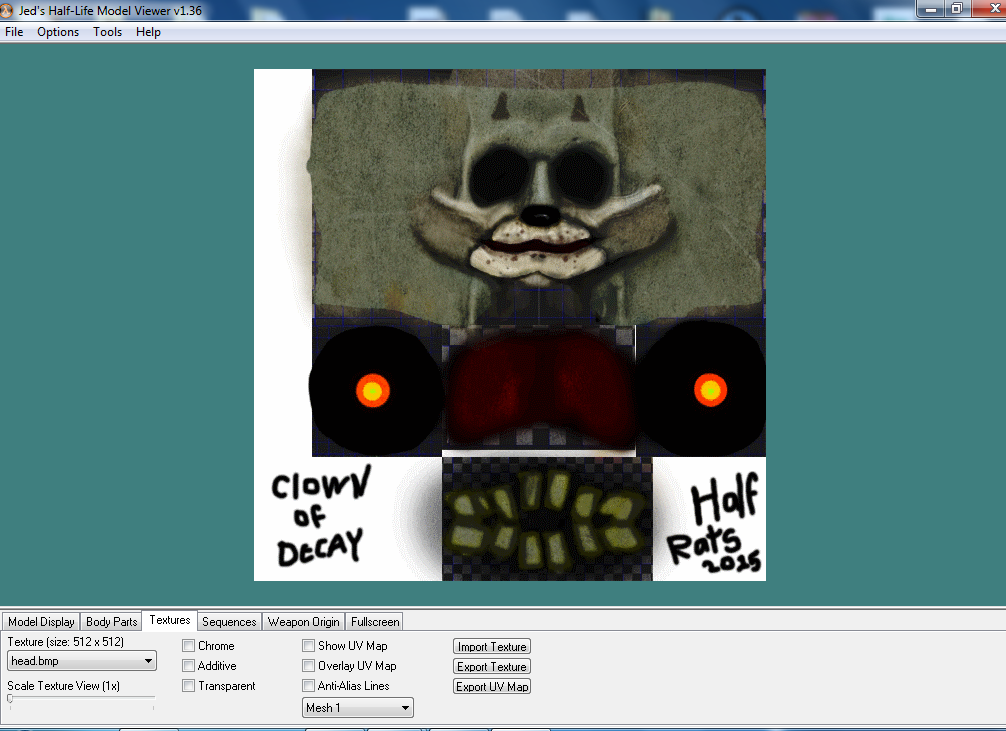 Yeah, that was...totally two...but, I hope you won't complain!
Half-Rats: Parasomnia is coming...
Once again, I thank you all! The one thing life has taught me, was that when the chips are down, what you can always count on is your loved ones, your supporters, some whiskey, a pistol and your own grit. Sure, I made some mistakes along the way...after all, I'm only human. They call me Half-Rats...remember me.