Want to get perfect lines and perspective in your concept art? Use a 3d render! The process is simple enough you'll just need a 3d program there's some good free ones out there, and a paint program. As drawing perspectives can be tough this is a pretty good work around!
1: First mock up some basic models of your characters, I used 3dmax to do these, using the basic box tool, The models don't have to be perfect, but do make sure you get all the proportions correct! There's no need to texture them either, so leave them blank.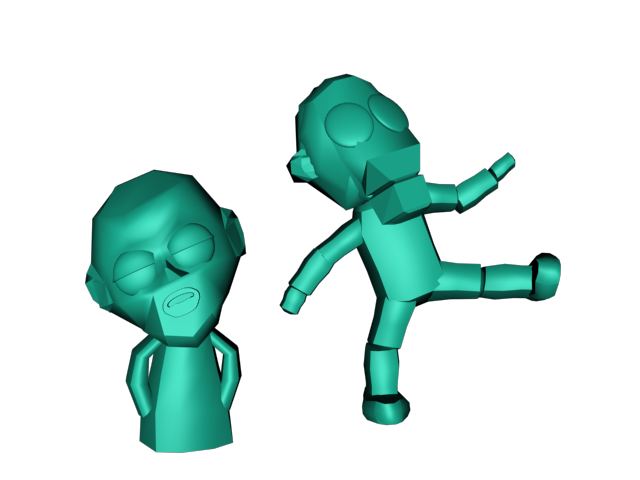 2: Bone your characters, and setup your scene, I just linked the objects here for speed, but you could use IK if you want. The benefits of doing a scene is you can get perfect lighting and shadows, and perspective. Changing camera angles and repositioning the models is fast and easy too, the background can be as simple or as detailed as you require it.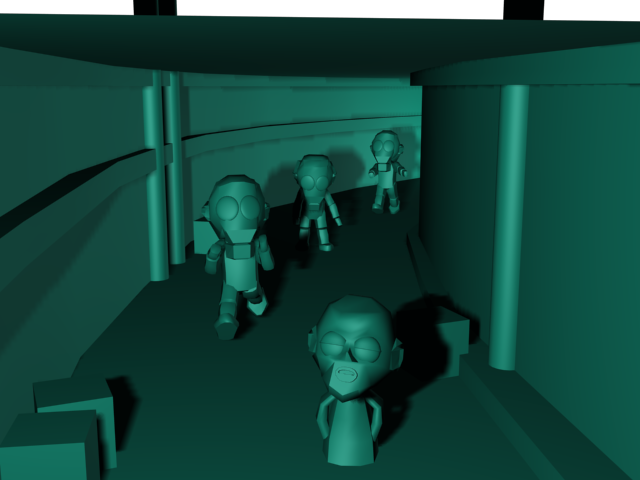 3: Draw over the render! Not as hard as it seems, I quickly did some vector lines directly over the render using a new layer. Having the render underneath as reference made it a simple and easy task! And I think the results are pretty good too!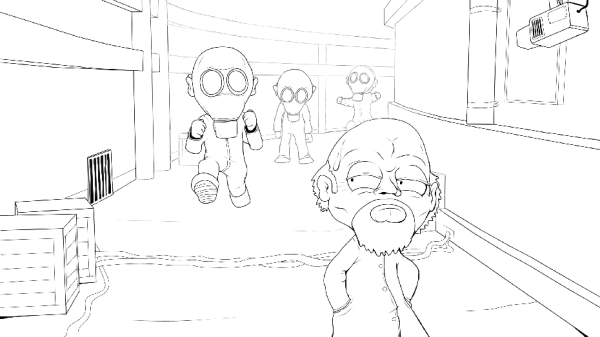 4: Have fun! The only real work is in doing the basic 3d models, but if you're doing concept art for a large project then it's well worth it, as you'll be using those models ALOT, you can also use this technique simply for doing the background if you have a difficult perspective to do. Overall it's a good technique and I hope it works for you too!
Paul Stephen-Davis
Ceo Retro Army Ltd

Twitter.com