Putting your serial into the registry in order for SCUD Storm to read it is quite simple.
First off, start by clicking on "Start", "Run" and then typing in the following command "regedit".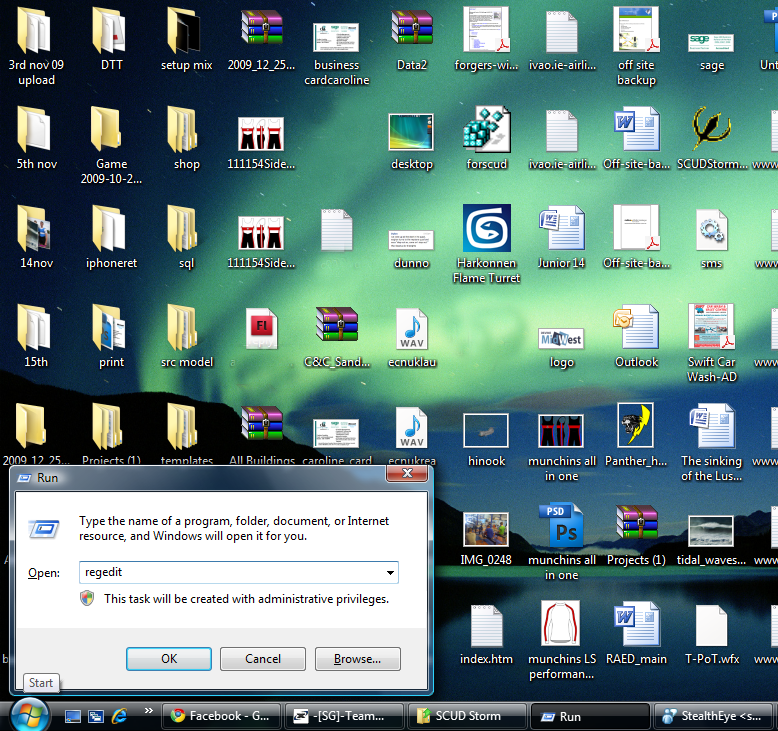 After you have done this you will be presented with the Registry Editor program.
Click in "HKEY_LOCAL_MACHINE" and expand it. Then click on the "Software" folder and expand it.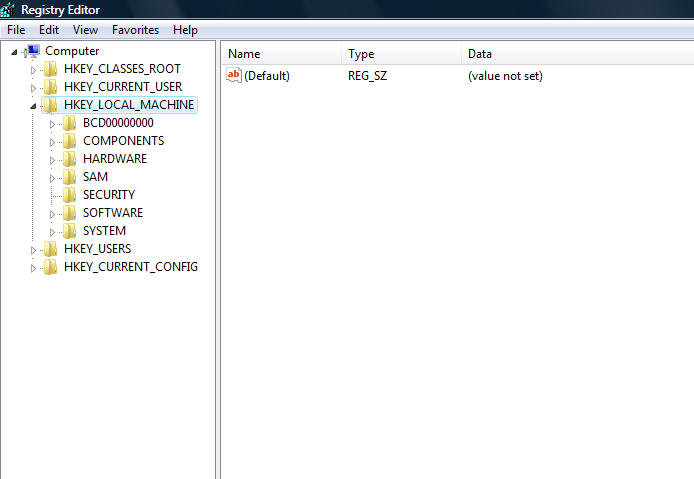 You will be presented with a list of registry settings for individual software companies. If you use a 64-bit computer (like mine in the screenshots) you will need to expand the "Wow6432Node" folder to get a list of 32-bit programs, if you do not have a 64-bit computer then that does not apply to you and carry on.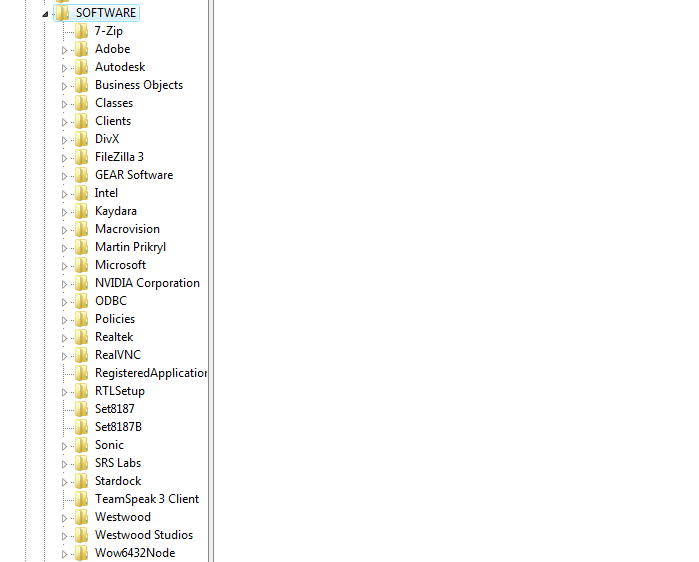 After you have found the relevant software folder browse to "FinalWar" and expand it. In there may be 1 or 2 folders but we are only interested in "ScudStrm".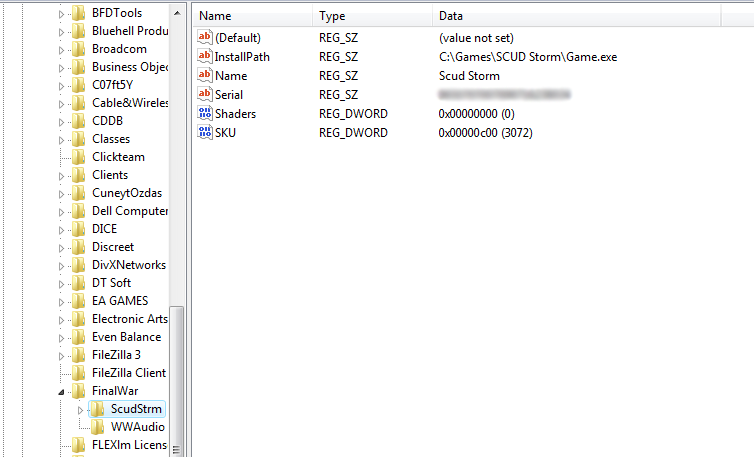 To the right you will see a few registry settings. The only one you are interested in is the one called "Serial". I think by default we included it to be "066900000000000000000000000". Replace this with your Renegade serial. If you do not have a Renegade serial, you are doing one of many things, a) wasting your time by reading this article which does not apply to you b) missing out on a great game online (legally).
Double click on "Serial" to edit it and just type in your Renegade serial without any spaces or hyphens (-)..