News has broke that Steam are doing away Greenlight and are bring in direct feedback to developers regarding what's submitted and marketed on the Steam store. This news broke and it has bothered me a bit. Despite the fact that I made a mod (not as popular and maybe not as appealing as other mods on here), I did submit Salvage Storm on Steam Greenlight back in 2015 and with the feedback I've got, I've kept what was said and done with my submission. If you haven't read about my submission and how badly I've failed, I've posted it as news here: Moddb.com
I was serious about my submission but it seems that many folks in the Steam community called it 's***' and 'crap' and it wasn't good enough. A few even went to point out that I trashed Unreal. Interestingly enough, as much as I didn't like how my greenlight submissions went, I am doing whatever I could to improve the mod. My re-plan was to make another mod for a re-submission which I'm working into by expanding what can be done with Unreal Gold and to make another submission on Greenlight, but with the recently news, I will still continue my development of what I want for Unreal. I'm not sure what else I can say.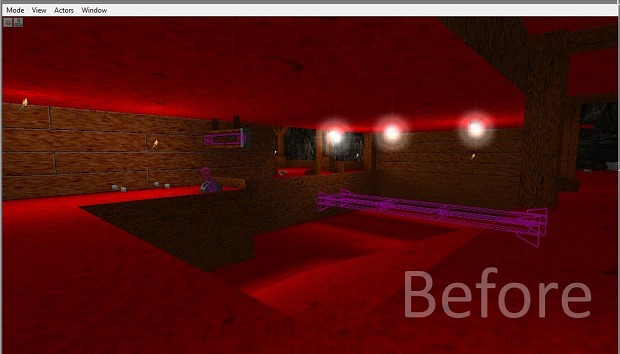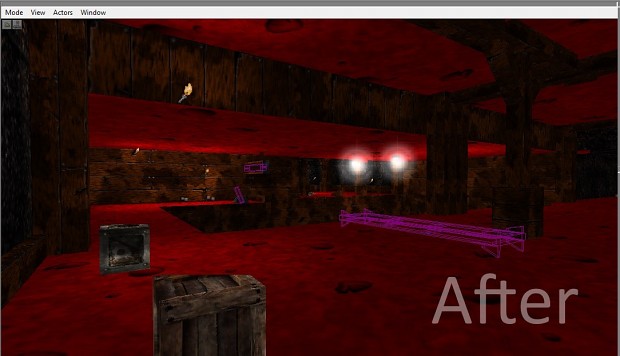 Here's some proof to some of the improvements I have made already to bring out what could be done for Unreal Gold. The mine level I can admit it's plan and looks boring. Maybe a plain wood texture there and a bit of DIY geometry here. I wanted to find ways to make it a bit more 'Unreal', so one night, I spent one night doing whatever I could to make better textures or to improve the current textures to make it more 'lively'. The reason they look plain in the first place was because I was aiming to made a original total conversation Unreal Gold mod as I could to fill what's not here on moddb. That's why I made it. It was just simply to fill that gap on here and I would think, because I've done that, why not improve on it. I have (quickly) fixed some of the other elements in Salvage Storm, which I have made before uploading the files on here, like sound effects for characters, but in the end, it wasn't good enough, so it never got greenlit.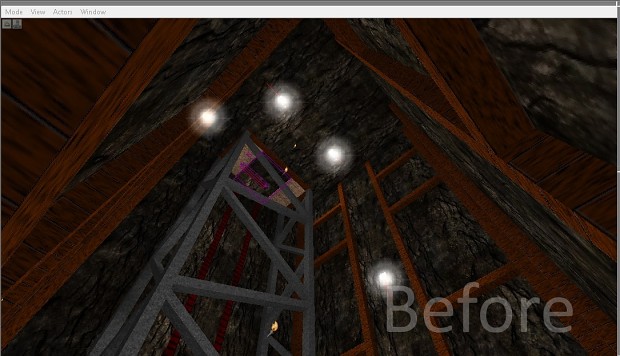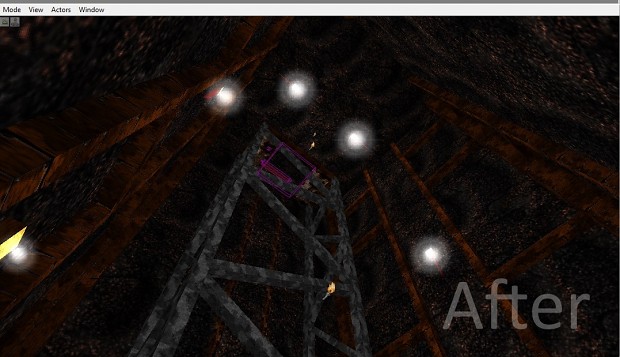 I'll let you judge for yourself. It's a mine shaft and the previous level, looked like it was made yesterday while the improvements makes it look desecrated, which is the feeling I maybe should be doing for. The sandy floor textures looks like something, which I think look better then what I've originally made. Even from this screen, I could add more rounder terrain and all sorts because it's feels too corridor based. Another reason why I've been quiet lately.
Original Textures: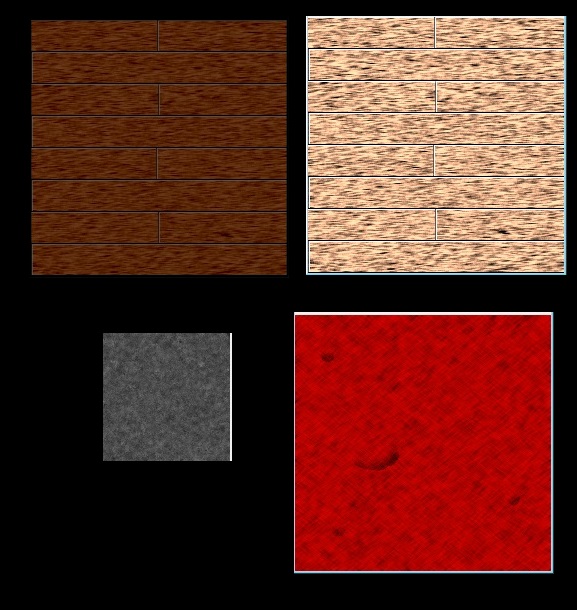 Over the improved textures, I hand painted those little details in and ran it into the machine. Why I didn't do that before? I wanted to move away from what Unreal Gold looked like and 'created something new' but it does look like I've taken a step back in making what I released. Having said that, I may renamed Salvage Storm or the files into something more appropriate in the future because of the improvements I'm currently making.
Improved Textures: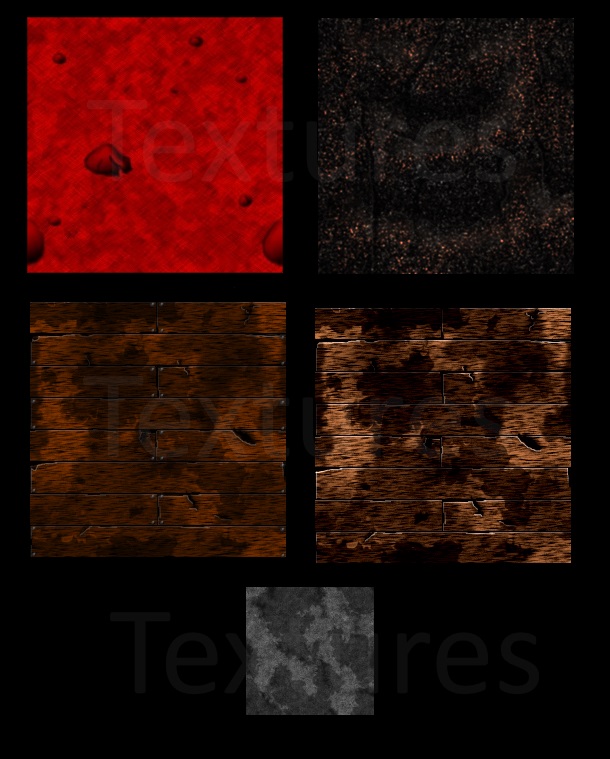 I took my chance on Steam Greenlight. I've paid my donation, which, at the time, was alot of money to me (yes, you've heard it all before), because at the time, I was struggling financially and when the recent news broke to where Greenlight is going, something tells me that I made a good choice by submitting my mod to Greenlight in it's state but I still had to wish I could of done better. I've made these improvements because of what was said on Steam Greenlight regarding what I put up there and I am trying to do whatever it takes to take it on board. I do thank the Steam community for giving there feedback, because it has given me some hope what they want and what they don't want. I would think that there's other developers on their that don't take their comment (no matter no vague) on board.
While Steam Greenlight may be disappearing, I greatly value what was said there when I submitted my entry and I am here doing what it takes to made something just as unreal as Unreal Gold. Other then that, I am doing this mostly for the Unreal Engine 1 crowd (Deus Ex mods for example) and I do take my time to do that, so I will do whatever it takes to make something worth while for a mod for one of the most neglected games that could be modded. So for Steam Greenlight, Goodbye and it's been worth while.
Having said that, stay tuned, because I am currently improving all my levels and content in the future for Unreal Gold